What Is Flytographer?
This Website Lets You Hire Local Photographers While You Travel, So Hello, Paris Engagement Shoot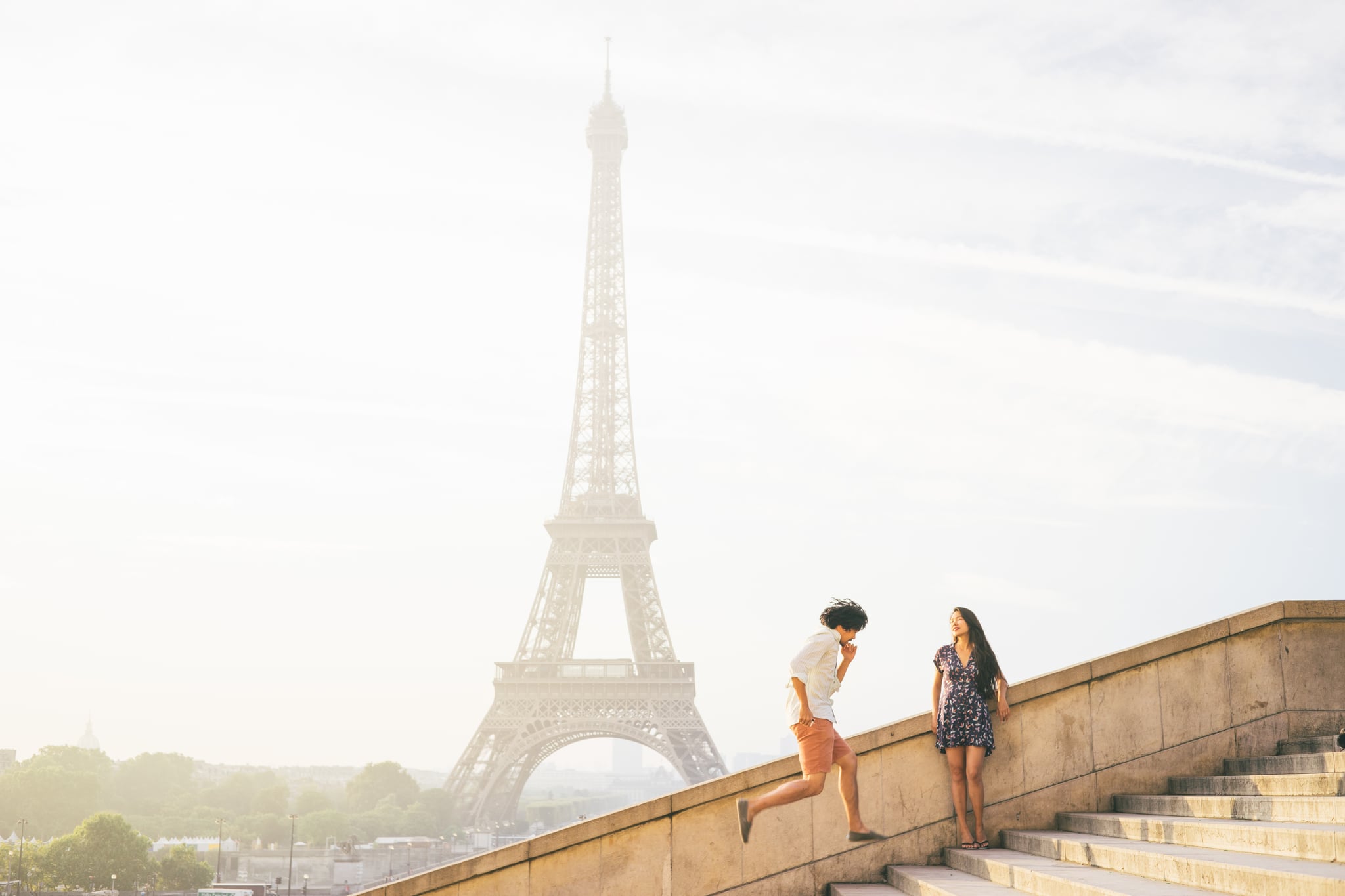 Have you ever been on vacation at a beautiful place with a partner or friend and struggled to take that perfect, professional-looking photo? Or maybe you're by yourself and the self-timer just isn't cutting it. Well, now there's actually a way to remedy this, thanks to Flytographer.
Flytographer is an easy-to-use online service that connects vacation-goers with local photographers who can take their camera-ready trip pics. Basically, it's like Airbnb, but for finding local photographers. With just a click of a button, Flytographer can link you to photographers in over 250 cities, including London, Tokyo, New York City, Mexico City, San Juan, Mumbai, and more. This means that at the end of vacation you will not only leave feeling rested and relaxed, but you will also have some top-notch expert images of you exploring the world to show family and friends.
Although a bit pricey — packages start at $250 for a one-hour shoot with one location — it's totally worth it if you want to capture those breathtaking travel moments, are planning on proposing, or want to have an engagement shoot in an exotic location. To get started, all you have to do is send an inquiry to Flytographer to see if your preferred photographer is available during your travel dates. If they are, you can book and reserve your shoot. If your photographer is not available, your "Shoot Concierge" will help you find another. Once your photographer is confirmed, you then fill out details as to what you would like in the shoot and get shoot recommendations, such as the best locations to capture and the most ideal times in terms of lighting. After this, you're all good to go!