Chip and Joanna Gaines Share Their Best Love Advice
Chip and Joanna Gaines's Dating Advice Has This Single 26-Year-Old Taking Notes
Let's face it: relationships today are hard to navigate — I'm right there with you. Rarely do people meet organically now, dating apps lead the charge, and oftentimes it feels like more of a headache than anything. A lot has changed since our parent's generation, let alone our grandparent's generation (who are most confused by us 20-somethings not settling down). Life's different, and Chip and Joanna Gaines — creators of the Magnolia Network, which launches July 15 — recognize that. In case you haven't been formally introduced, Chip and Joanna had their own TV show called Fixer Upper on HGTV (psst . . . you can watch their follow-up show Fixer Upper: Welcome Home on the Magnolia Network) and have completely erupted in the design space ever since. One thing that makes watching Fixer Upper so captivating, aside from its magical renovations, is Chip and Joanna's relationship, which is total #goals, if I do say so myself.
The couple's on-air love is filled with laughter, slight disagreements, and an undeniable connection that can be felt through the TV screen. And I can confidently tell you that after speaking with them, it's not an act — the two have been happily married for 18 years, after all. So when I asked them what piece of advice they'd give to anyone currently navigating the dating pool, they had quite a few things to say. Chip even joked that the question was "certainly therapeutic."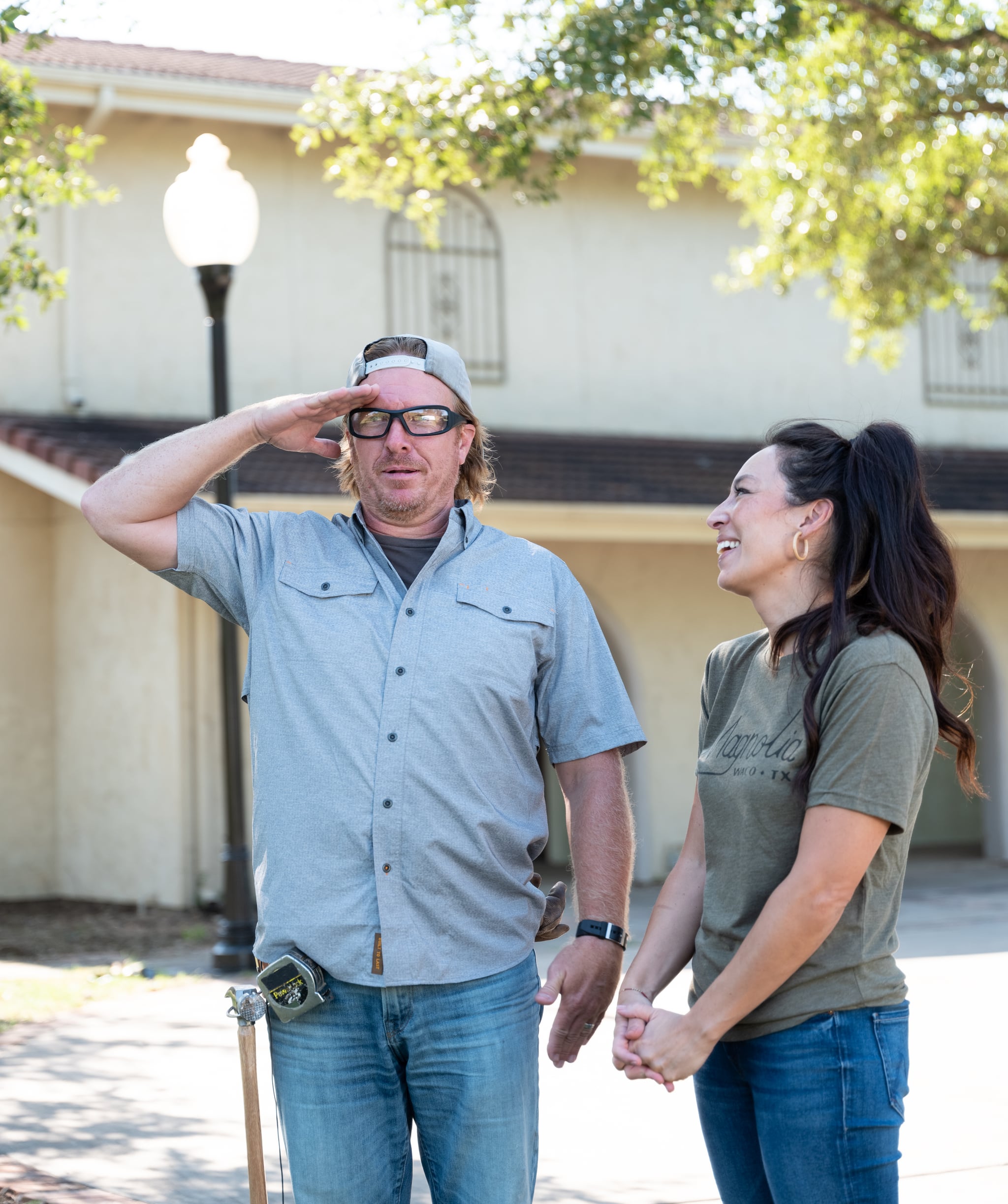 On Being Whole Before You Meet
While the two wed at ages 25 (Joanna) and 30 (Chip), the pair recognize it was considered late for their section of the country, and noted they were comfortable in who they were as individuals before dating.
"It almost right off the bat felt like this really great friendship, where I wasn't relying on him to make me feel whole and complete."
"I think we both found in our singleness this place of joy and contentment," Joanna told POPSUGAR. "When we came together, it didn't feel like he was needing something from me to make him better and I [was needing something from him] . . . it almost right off the bat felt like this really great friendship, where I wasn't relying on him to make me feel whole and complete." Chip certainly added to Joanna's life in other ways, but Joanna acknowledged feeling whole first was the most important factor. "That's what makes relationships so beautiful, is that it really kind of colors our world in different ways that we never saw that color."
On Bringing Out the Best in Each Other
"What I think Chip does for me is bring out the best of me." She added, "Sometimes the things I don't even believe about myself he sees and pulls out. And I try to do that with Chip, too." Joanna also mentioned that Chip makes her life "more fun and adventurous," which I think we all can see just by watching them on TV!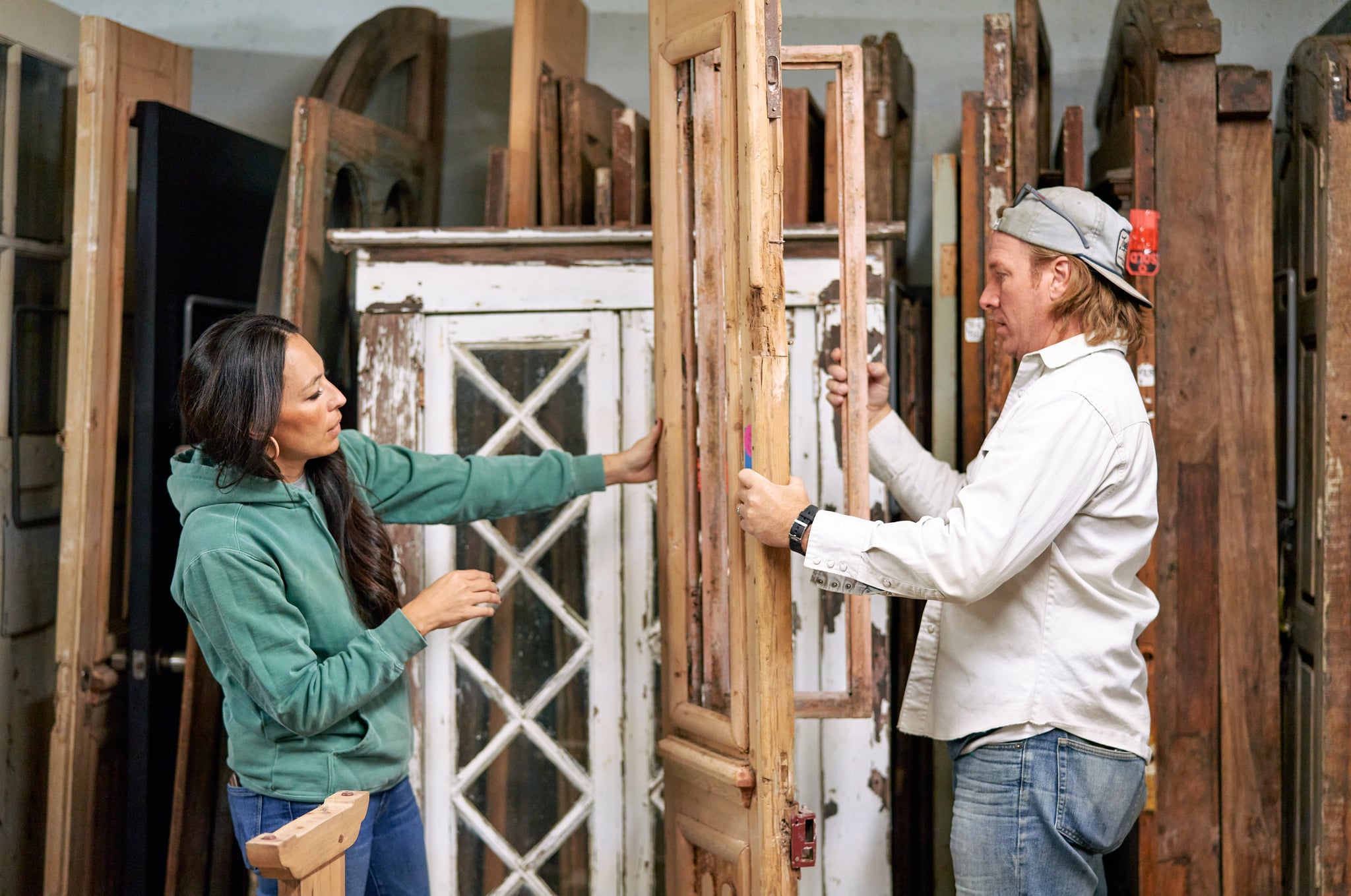 On the Importance of Kindness
Chip stated, "I think for me, it's real simple. . . . Jo and I are sincerely kind to one another." He added, "I had an old friend 20 years ago that explained to me that 'if you continued to date your wife, would you treat somebody on a date the way that you're treating your wife now after 20 years of marriage?' And that thing always clicked back, like would I treat a stranger like this? Would I treat someone I'm trying to sell a house to like this? So if you can basically guide yourself with those general points of kindness, it'll go a long way." Well said, Chip.
Image Source: Photo Courtesy of Magnolia Network