Filmmaker Erika Lust on Ethical Porn and Sex Tips
I Interviewed Erika Lust at the "Oscars of Porn," and Her Films Might Save the World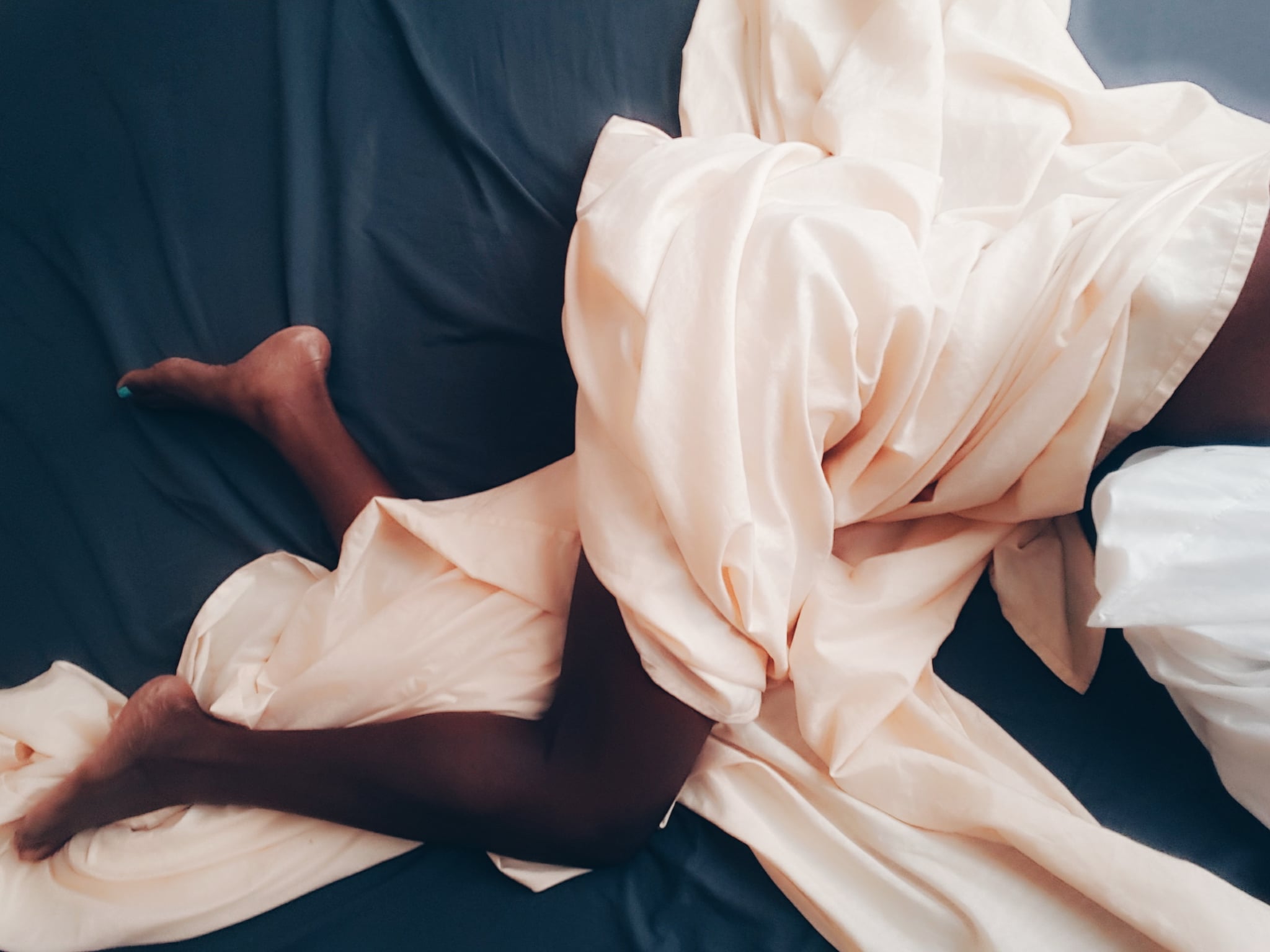 Image Source: Getty / Janine Mclaren / EyeEm
The first time I met the famous Erika Lust was not the first time I'd encountered her work. Inside a dark screening room in the Hollywood Palladium, watching the newest addition to Lust Cinema the day before the XBIZ Awards of 2023 — the Oscars of Porn — I sat next to the very same performers who appeared on screen, while Lust sat a few feet in front of me. I would soon introduce myself to the woman who, for nearly 19 years, has fought to drastically change the porn industry through ethically made, artful adult films that veer away from the male gaze, changing many folks' relationships to porn and their understanding of their sexual desires — including mine.
In 2016, my favorite Irish YouTuber and influencer Melanie Murphy vlogged about her experience going to Barcelona to meet and experience the on-set life of this woman filmmaker who was making ethical porn. It was the first time I'd heard of Lust and the first time I'd heard the term "ethical porn."
Before then, I'd watched all different kinds of porn, but I'd never really felt satisfied by "mainstream" videos, often titled things like "Girl Takes Massive Load" and "It's So Big She Can Barely Handle It." Discovering Lust Cinema was a revelation. Watching the films was like seeing my sexual desires came to life. It was porn, written by a woman, and that made all the difference.
Seven years later, I was sitting across from Lust while she sipped her signature cup of ginger tea with a lemon wedge, hours before the XBIZ Awards were scheduled to begin. Lust Cinema had been nominated for several huge awards, including feature movie of the year and all-girl movie of the year.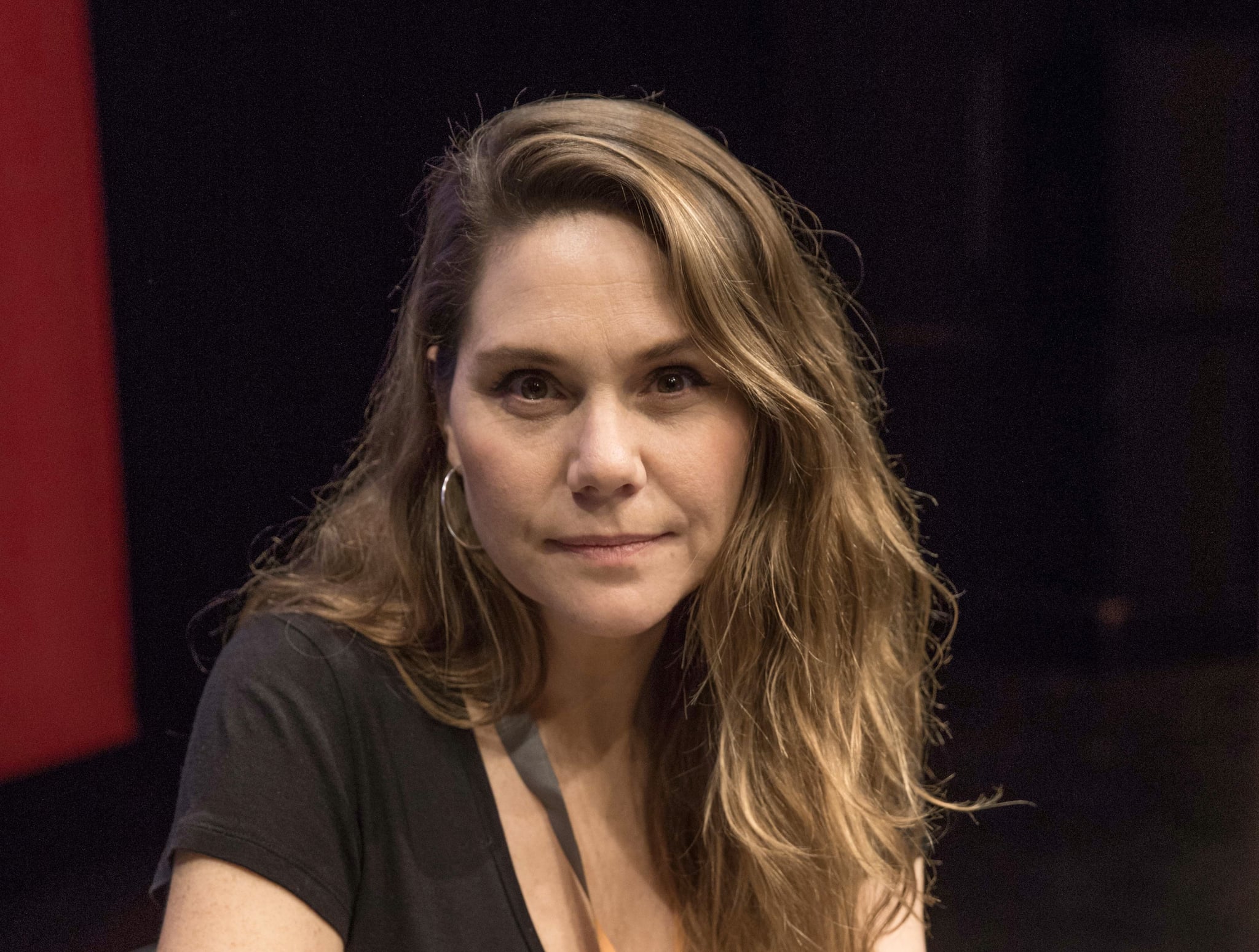 Image Source: Getty / picture alliance / Contributor
"I never really had a plan that I was going to start out in the industry," Lust tells me. She describes turning to porn as a young adult who was trying to figure out her sexuality and knowing something was missing. "I did feel excitement by watching these images," she says. "But at the same time, I wasn't happy and calm and quiet about it, because my brain went: Why is she doing that? Why is she just being used as a tool for his sexuality?"
Lust began to think more critically about porn, citing the book "Hard Core: Power, Pleasure, and the 'Frenzy of the Visible'" by Linda Williams as especially eye-opening. "[Williams] said that porn is not only porn but a discourse about sexuality, masculinity, femininity, and the roles to play. And that fourth was really powerful and fascinating to me," Lust says. "I started to look at porn as a media that communicated ideas and values."
When the people making porn all look the same — cis men, mostly white — you get a very limited portrayal of what's "sexy." "It's pretty clear that the messages the [popular 'tube'] sites are sending out are many times harmful messages: messages of systemic violence towards women; the fetishization of race, age, or body types; and the sexualization of teens," Lust says. "It can so often be about dehumanizing people and classifying them."
Lust's theory was this: when we begin to involve women, LGBTQ+ people, and people of color in the creation of porn, the messages the content send out change to something better.
For Lust, that doesn't mean just casting a diverse group of people in films. "I do believe, obviously, that we should see people of all different backgrounds and ethnicities and sizes, but ultimately, we should give them a voice," she says. "How do you want to be seen? How do you want to be represented?"
Ethical porn also means paying everyone involved a fair wage, which typically means charging viewers to watch the content, rather than offering it up for free. It means being extremely clear and careful about consent.
"I do believe, obviously, that we should see people of all different backgrounds and ethnicities and sizes, but ultimately, we should give them a voice. How do you want to be seen? How do you want to be represented?"
People often think of ethical porn as a way to make the lives of the people involved in the porn industry better and safer. And it has. While Lust says the mainstream industry has long been very serious about legality, safety, health, consent, and age, more recently, she's also seen a definite shift to more inclusive and ethical content, something she thinks is inspired by companies like Lust Cinema.
But ethical porn also benefits everyone who watches porn or has sex with someone who does.
Lust has gotten countless emails from people who say her porn has helped them. "I had a man email me saying he could never watch porn with his wife before because she didn't enjoy it, until they watched my films. He said they had a great night and started to talk about things they had never done before," she says. "I think it really helps people, especially those who have never had access to good sex education."
Just as mainstream porn might encourage young people to assume that penetrative sex in which a cis man ejaculates is the only type of sex that matters, ethical porn can open people's eyes to new ways of talking about sex and having sex. "I find people are bad about communicating in sex. What do you like? What do you dislike? How do you want this to be done?" Lust says. She gives this example: "From what I see, most women have vibrators, but they use them by themselves. Then when they have sex, particularly with men, they don't."
If people were exposed to more porn in which women's orgasms were a focal point and sex toys were realistically portrayed as tools to enhance the pleasure of all participants, maybe that would change.
Sitting across from Lust during the Oscars of Porn, I can't resist asking her for the best sex tips she's picked up during her decades-long career in the sex industry. She says what she sees holding people back is fear — fear of being judged for what they want. And she encourages people to feel empowered to let go of that fear and chase their own pleasure.
Just as important is communication. "Talk to your partner. Tell them what you love, show them how to touch you, or you can both touch yourselves at the same time. Just dare to do it," she says.
For people having sex with women, Lust suggests educating yourself. "If you're with a woman, and you want to impress her, try saying you want to learn more about female sexuality. Tell her you're interested in opening up to another kind of pornography, explore her desires together, ask questions," she says.
Ethical porn also benefits everyone who watches porn or has sex with someone who does.
And above all else, be open. "I really like when we make films where it's an investigation of the erotic being of a person," Lust says. "The audience gets to discover their reasons for finding themselves, what is driving them, what is attracting them to this other person and the dynamic." Her favorite films are the ones that change people's perception in some way — and those are often viewers' favorites, too. After all, novelty is sexy, whether you're with a new partner or simply discovering something new about yourself.
The two hours I spend sitting with the Erika Lust go by quickly, and we both agree that the meeting feels more like a conversation between new friends than an interview. During the chat, I recommend my favorite sex toy (the Lelo Dot, a clitoral pinpoint vibrator). And before we part ways, we follow each other on Instagram.
A few hours later, I'm sitting with Lust again, this time alongside her team at a VIP table during the XBIZ Awards. It's a good night for Lust Cinema, with the team winning feature movie of the year, all-girl movie of the year, and best screenplay; LustCinema.com won erotic site of the year, and director of the year — feature went to Casey Calvert, a woman director who's part of the Lust Cinema team.
After our talk, the cheering feels both celebratory and hopeful. Earlier, Lust had told me, "I love the pieces that matter, the kind of pieces that change people's perception." Her own perception of what's possible in porn has changed during her years working in the industry, and the awards are showing that others' perceptions are changing as well. One day, ethical porn could be the mainstream option — and we'd all be better for it.