12 Days of Orgasms: Sex Toys and Accessories to Spice Up Your Holiday Season
Every editorial product is independently selected by our editors. If you buy something through our links, we may earn commission.
Allow us to let you in on one little secret: the only thing better than a partridge in a pear tree, two turtle doves, three french hens, four calling birds, five golden rings, six geese a-laying, seven swans a-swimming, eight maids a-milking, nine ladies dancing, 10 lords a-leaping, 11 pipers piping, and 12 drummers drumming are sex toys.

Sure, sex toys might not be the first thing that pops into your head when you're considering holiday gifting. But we'd argue that they should be, whether you're buying gifts for "your true love" or yourself. That's why, this year, we're gifting ourselves the ultimate present: 12 Days of Orgasms.
Each of the 12 sexcessories we've compiled below are designed to take your orgasm to the next level. The goal is to try one or two — or, if you're really dedicated, one per day — in the 12 days leading up to the holidays, in the wind-down from them, or just whenever you want to to turn up the heat on your December (or any other month, for that matter). We promise, regardless of whether you participate in all 12 days or just a handful, making sure to spend some quality time with yourself each day will be a great way to combat any seasonal stress that tends to creep up this time of year.
Reminder: despite the name of this challenge, you don't have to orgasm every time you use one of the sex toys or sex accessories. Orgasms aren't the end-all-be-all of sex, after all. The goal is to enjoy yourself and make sure everything feels good in the moment.
Ready to feel the, ahem, holiday spirit? Right this way.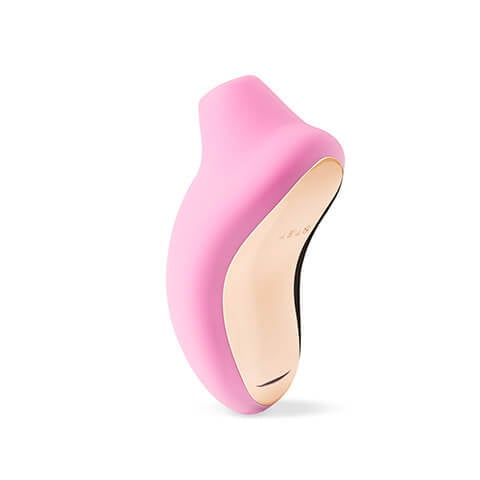 Day 1: Lelo Sona Cruise
Let's start with a classic: the Lelo Sona Cruise ($74, originally $99). This sex toy is a fan favorite for a reason — it focuses specifically on the clitoris, which is considered the pleasure center of the vulva. (The clitoris itself contains around 8,000 nerve endings, which is more than any other part of the vulva.) The Sona Cruise stimulates the clit in a slightly different way than other vibes for a new and amazing sensation. The sex toy uses SenSonic technology to deliver pulses "that resonate deep into the internal structure of the clitoris for an entirely new sensation," according to the Lelo site. Intrigued? You should be. Bonus points: it can be used in the tub, and it's currently marked down for the holidays.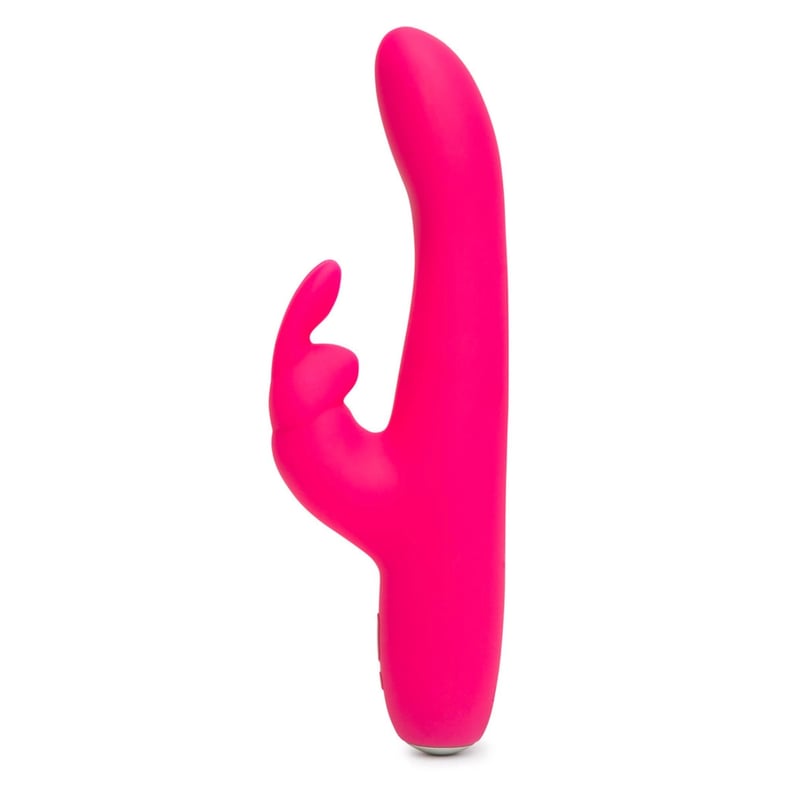 Day 2: Happy Rabbit Slimline Curve
Next up is this Happy Rabbit Slimline Curve ($85) vibrator. If you've ever experienced a blended orgasm before, it was likely thanks to a rabbit-style vibrator like this one. With this toy, you receive stimulation both externally and internally — the bunny ears focus on the clitoris, while the bigger, longer part of the toy penetrates you to pleasure the G-spot and other internal sensitive areas. The sensation can be incredible. Make sure you spend some time basking in the afterglow when you're done.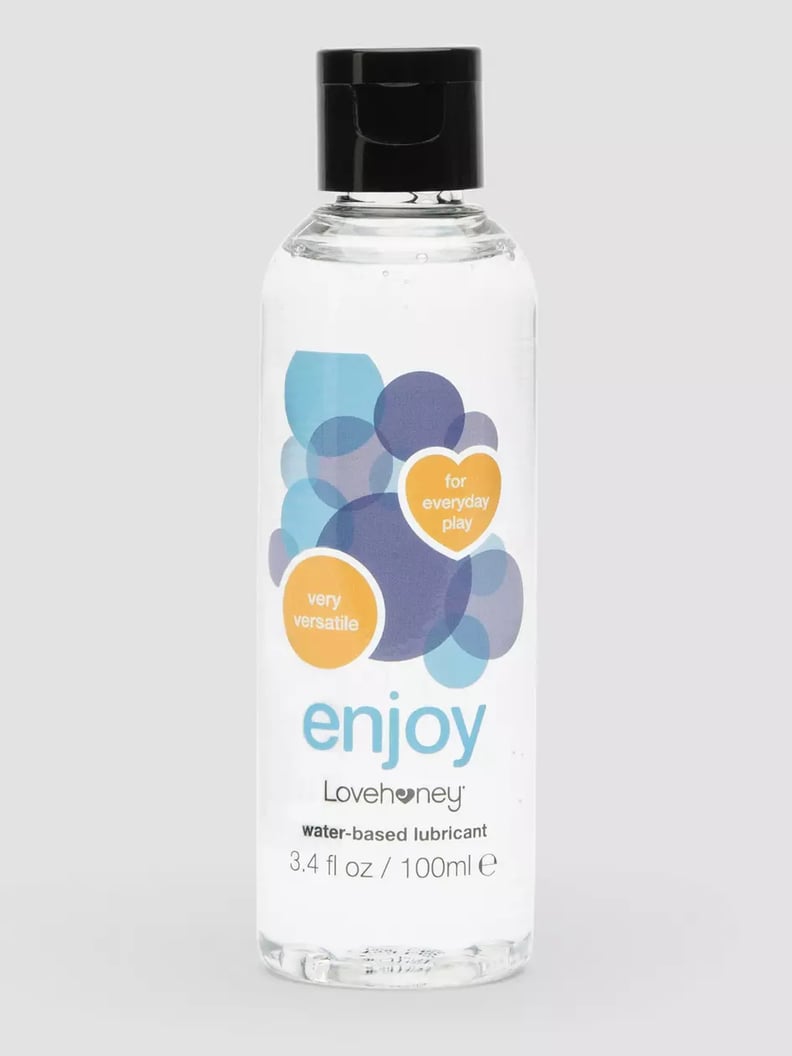 Day 3: Lovehoney Enjoy Water-Based Lubricant
If you're not already using lube during sex, you're missing out. Not only does the slippery goodness just generally make things feel better and more comfortable, but it also can decrease discomfort and intensify pleasure. Use this Lovehoney Enjoy Water-Based Lubricant ($10) with a partner, while masturbating, or with any of the products on this list.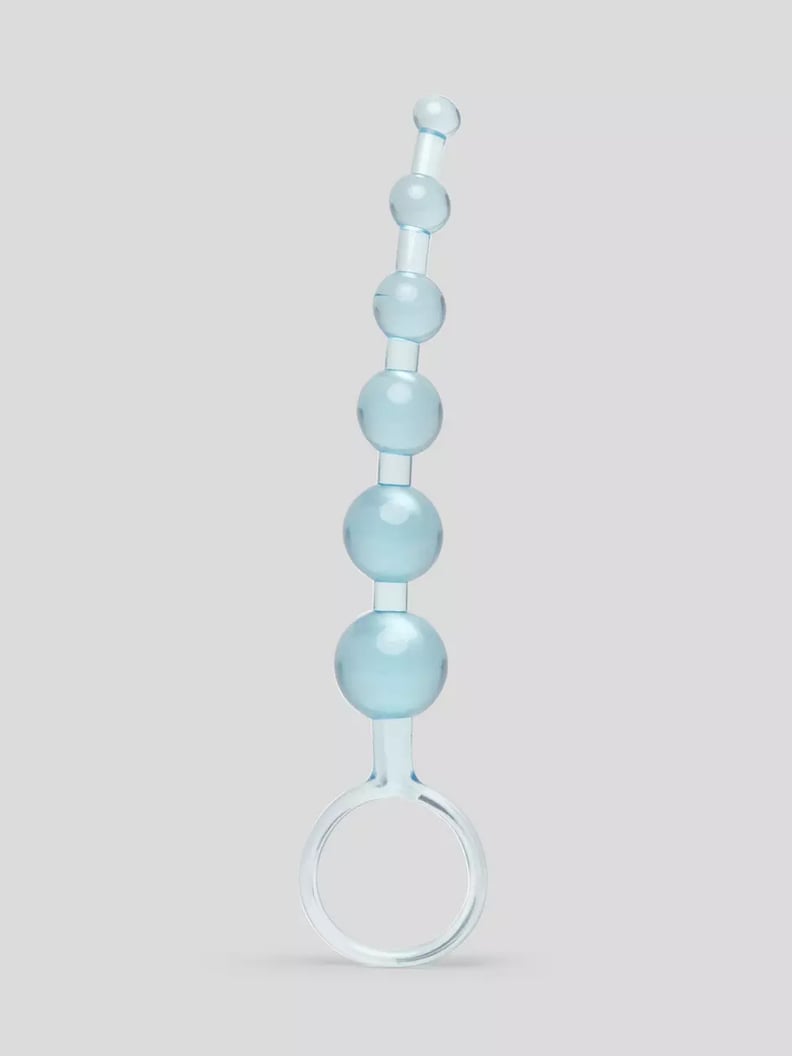 Day 4: Basics Anal Beads
You can't have 12 Days of Orgasms without throwing in an option for anal stimulation. After all, one study showed that nearly 44 percent of women have experienced pleasure from some form of internal or external anal touch. So for day four, pair the Basics Anal Beads Six Inch ($10) with some lube and enjoy all your booty has to offer. The beads start small and grow to just three inches in girth, making it an easy and perfect option for beginners looking to explore. (Check out our anal sex how-to guide.)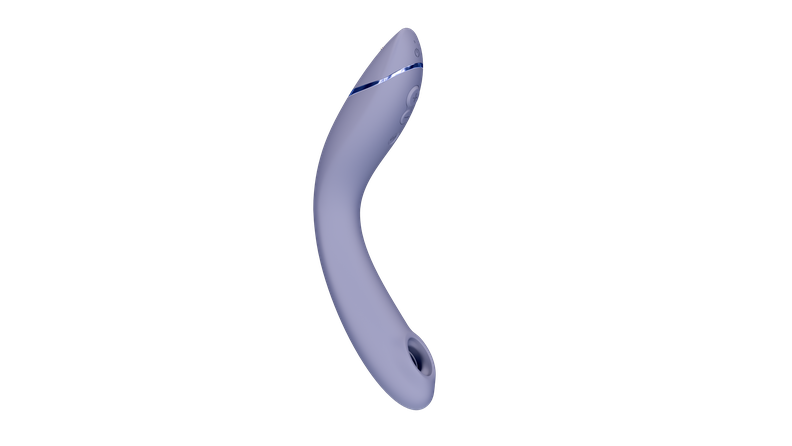 Day 5: Womanizer OG
Targeting the G-spot is the best thing you can do for your orgasms, and using a sex toy like the Womanizer OG ($159, originally $199) is the most efficient way to do it. It uses "air vibrations" to stimulate the clit without direct contact, while the opposite end vibrates over the G-spot. For day five, explore the toy's 12 intensity levels and three vibrations levels, and let it "pamper and thrill" your G-spot for the ultimate orgasm. Another special feature: you can tap a button to instantly bring the vibrations down to their lowest setting after you orgasm to draw out the good feelings and help prevent overstimulation.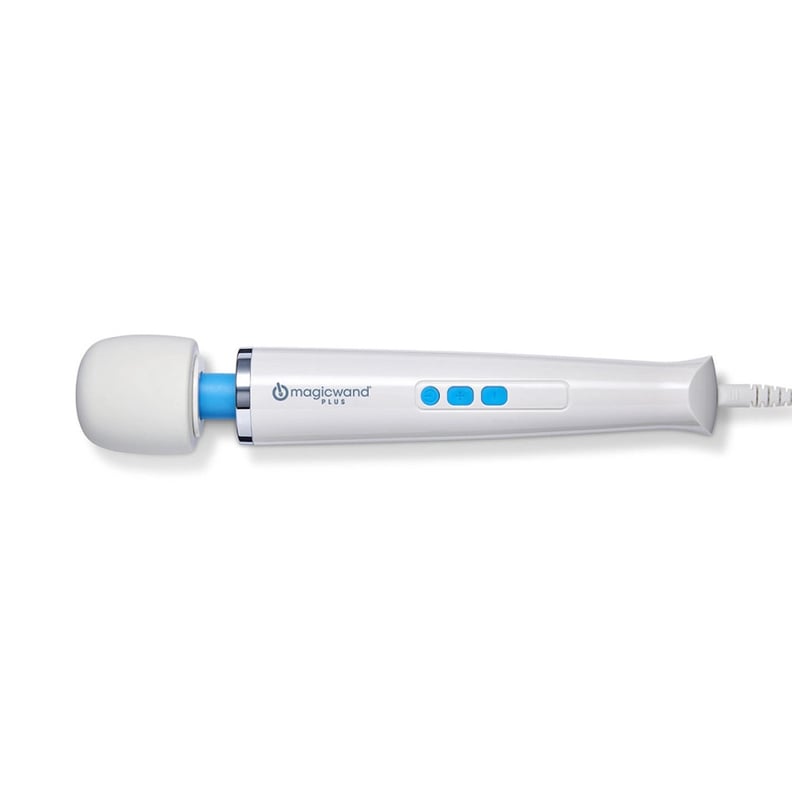 Day 6: Magic Wand Massager
The Magic Wand Massager Plus ($105) is a tried-and-true favorite for many. If you don't love it for its varied speeds and power, you'll love it for its deep, rumbly vibrations. If there's any sex toy out there built to give those with vulvas pleasure, it's this one right here. That said, don't just use it on your genitals — this baby is great for all erogenous zones.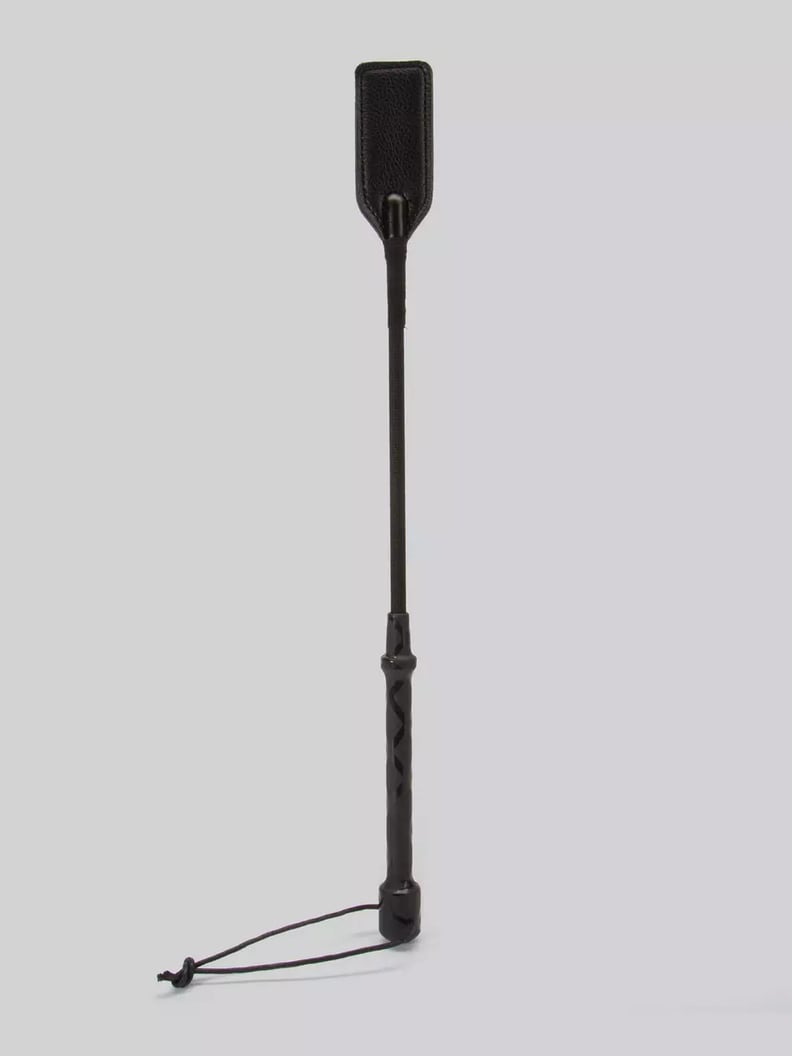 Day 7: Bondage Boutique Faux Leather Crop
On day seven, it's only fair we venture into some sexy BDSM play. If you love spanking, impact play, or exploring power dynamics, incorporating a leather crop is the move. With an overall length of 18 inches, this Bondage Boutique Faux Leather Crop ($25) provides audible slaps and painfully enjoyable stings that you can enjoy on your own or with a partner. (As always when dabbling in power dynamics and BDSM, make sure to communicate with your partner before introducing the object or idea in bed, and establish a safe word like "red" or "pineapple" beforehand in case you want to halt play at any point.)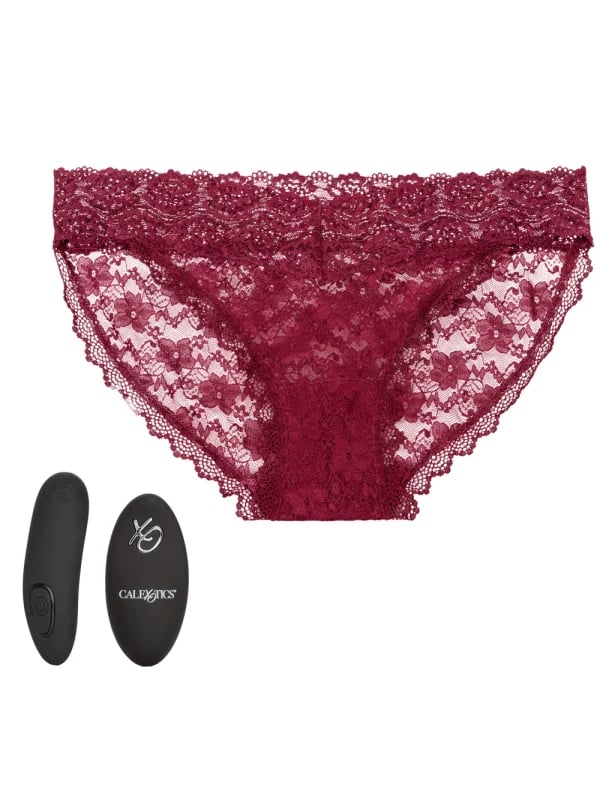 Day 8: Cal Exotics Remote Control Vibrating Lace Panty Set
Spontaneity is the greatest gift you can give yourself this holiday season. Cal Exotics Remote Control Lace Panty Set ($83) comes with small, bullet-size vibrator that can be operated via remote control. Slip the bullet inside of the underwear, and give the remote to a partner, or control the sensations yourself for an easy and fun way to mix up your routine.
Day 9: RingO Stretchy Cock Rings
Day nine is dedicated to the cock ring. For those unfamiliar with the toy, they're designed to be placed around the base of a penis. Some people wear them because they don't want to orgasm too quickly or they enjoy edging themselves. Other people wear them because they like the slightly painful sensation of being restricted. For whatever reason you're interested, the RingO Stretchy Cock Rings ($18) are made of stretchy silicone, are phthalate-free, and come in three different sizes for you to experiment with.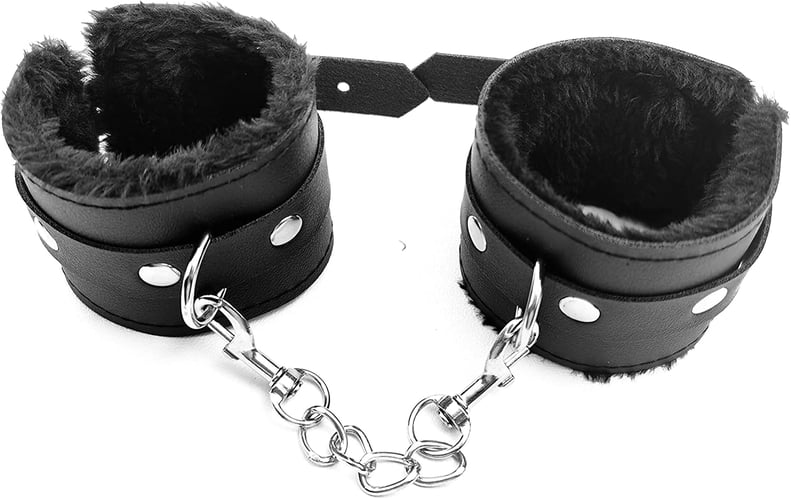 Day 10: Oneai Handcuffs
Next up on our 12 Days of Orgasms list is some sexy handcuffs. So many people are curious about using Oneai Handcuffs ($7) during sex, but they can often be a little intimidating. To that we say: there's no time like the present to experiment. But again, don't spring this on a partner — ask before whipping them out in bed, and settle on a safe word beforehand you begin in case either of you want to halt play at any point.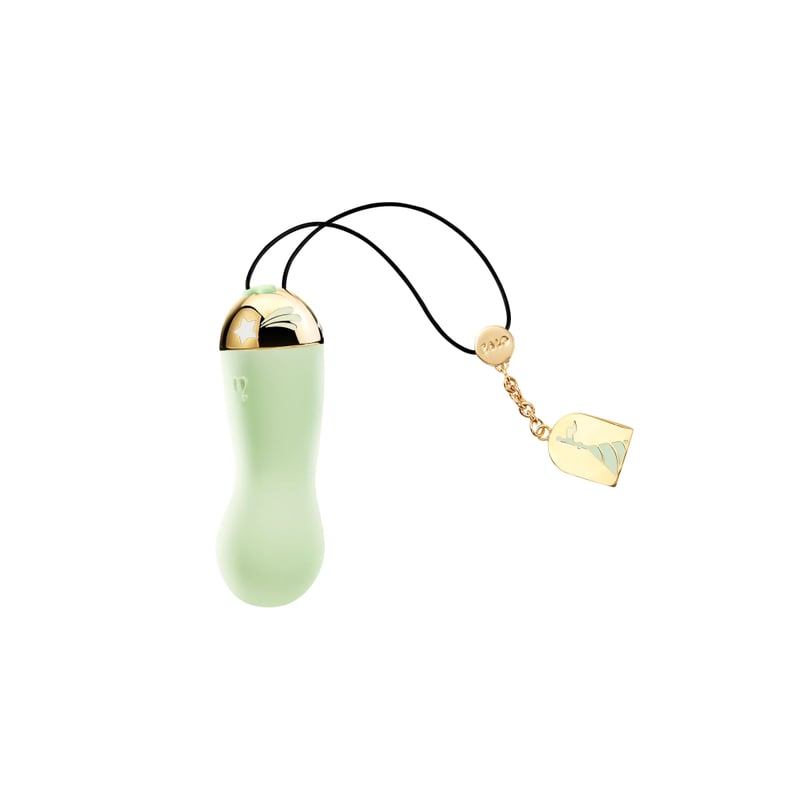 Day 11: Zalo Baby Star Bullet Vibrator
This Zalo Baby Star Bullet Vibrator ($99) is just as useful as it is pretty. In addition to its eight adjustable vibration modes and "whisper-quiet motor" is 18K-gold plating. Yup, 18K-gold plating — it's gilded enough to hang from your Christmas tree. You deserve to treat yourself to orgasms and bougie sex toys this holiday season.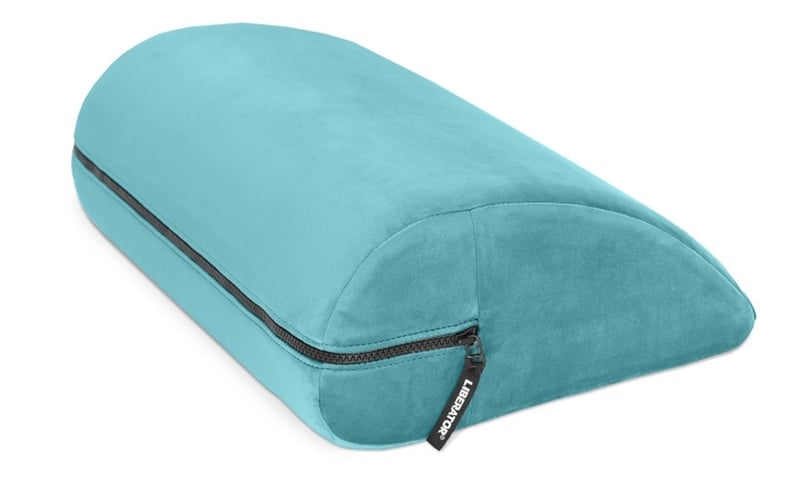 Day 12: Liberator Jaz Motion
On the 12th day of Christmas, my true love gave to me . . . sex furniture? We know what you're thinking: "Why do I need that?" And the answer to that is simple — the angles. This Liberator Jaz Motion ($95) sex pillow can allow for deeper penetration, easier G-spot stimulation, painless oral sex, and more. It's one of the simplest and the most overlooked ways to make the sex you're already having even better. According to this pillow's description, when used on the curved side, "the movement enhances your natural motion," and when placed on the flat side, it offers "comfort and support from the arch, encouraging an extended performance." We promise, the pillow chilling on your bed right now does not have the same effect.