How to Use Butterfly, the New Transgender Dating App
Everything You Need to Know About Butterfly, the New Transgender Dating App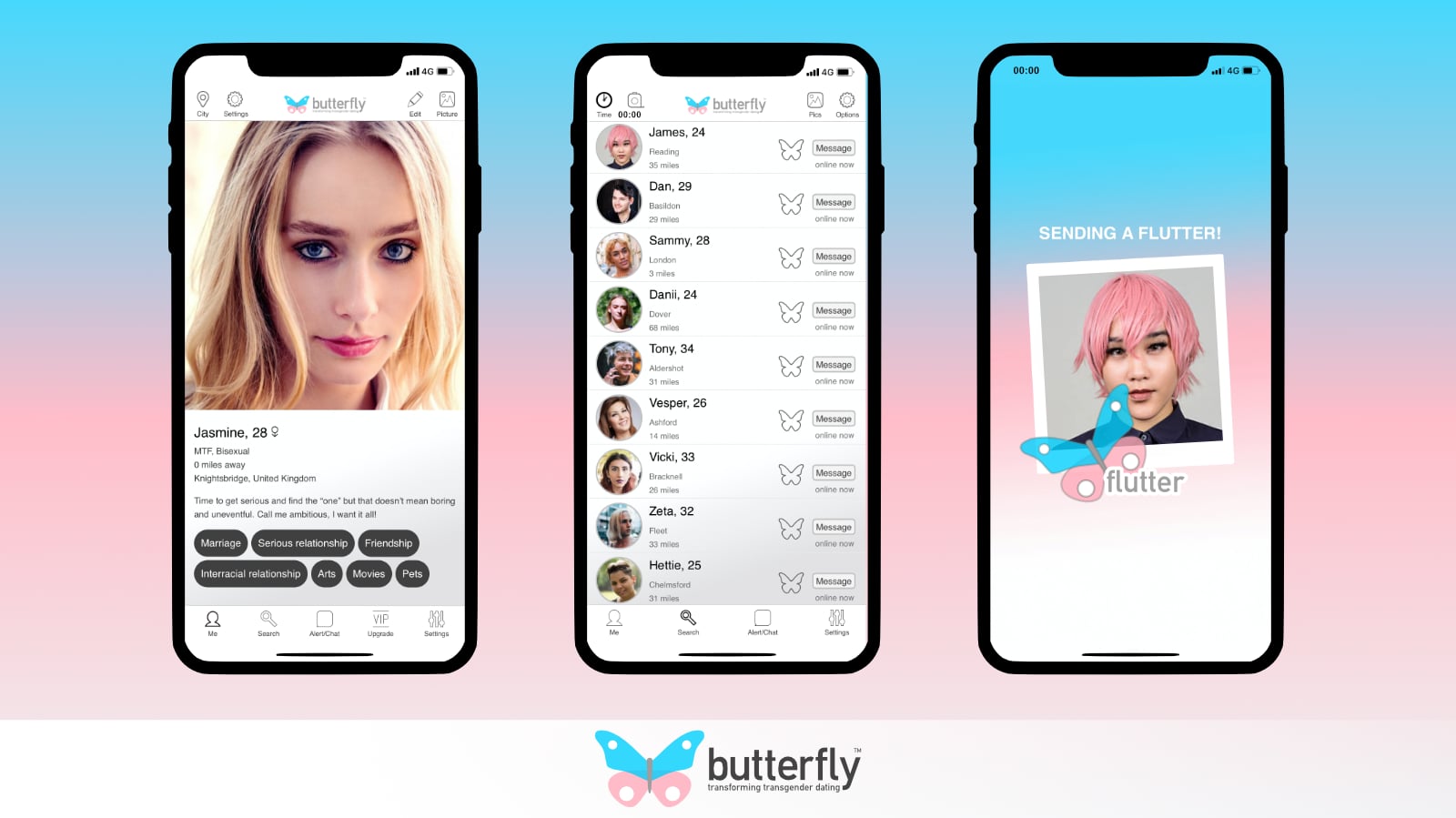 In the world of online dating, there are a lot of websites and apps to choose from. Whether you're looking to hook up, start a relationship, or something in between, there's probably an app for that — but there hasn't necessarily been a perfect option for those who are looking for transgender dating. This is where Butterfly comes in.
Butterfly is a new dating app made for both transgender singles and those who are looking to date someone who is transgender. According to David Minns, Butterfly's founder, "Butterfly was created to provide a high quality dating experience for transgender people. Many transgender dating sites focus on hookups and fetishes. Butterfly is for anyone interested in a serious relationship with a transgender person." If this sounds like a good match for you, keep reading for more information on the app.
1. Safety and Privacy Come First
Butterfly offers several important features to ensure the privacy and safety of each user. Unlike most dating apps, when you sign up for an account, there's no need to link any of your social media accounts; the only requirement for initial signup is an email address. You won't even need to enter your birthdate — the app only requires your age. Profile photos are completely optional, and should you choose to add them, you're able to crop your face out of the images. Butterfly also offers automatic and user-initiated data clearing. After 30 days, personal messages are automatically erased, and there is an option for each user to see their saved data. Inactive profiles are deleted automatically, and the app also provides transparency through its detailed privacy policy with an explanation of how data is stored. User safety is considered through Butterfly's privacy options and dating safety advice posted both in the app and on the website.
2. The App Is Uniquely Inclusive
While Butterfly is a great resource for transgender people, the app is available for every gender identity and sexual orientation, as long as you are looking to date transgender people. According to Butterfly, the current gender ratios of users are 34 percent transgender, 43 percent cisgender male, and 23 percent cisgender female. Each user has the opportunity to define their identity on their profile in the way that personally suits them, and because of the nature of the app's purpose, transgender users can feel more comfortable knowing that they won't need to explain their identity to those they choose to message with. The app is offered internationally, in the United States and 24 other countries.
3. Butterfly Is Easy to Use
When you're looking to use any dating app or website, the last thing you need is for it to be confusing or difficult. Butterfly offers a user-friendly experience in several ways. In just one click of a button, you can send a "Flutter" to any user you're interested in contacting. From there, you can instantly start a conversation with them — no swiping or matching required. If you need to block someone for any reason, there's also a one-click blocking button that allows you to hide your profile from them and prevent any further contact. Accessibility is a great bonus Butterfly offers as well; it's available as a desktop website, as a mobile website, and through the app on Apple iOS (the Android app will be released in early 2020).
To sign up for free and download the app, visit Butterfly's website at butterfly.dating.