This Dating App Has No Photos, So You Can Just Text First
This Dating App Is Purely Text Based, So You Can Get to Know Someone Without Seeing Their Photo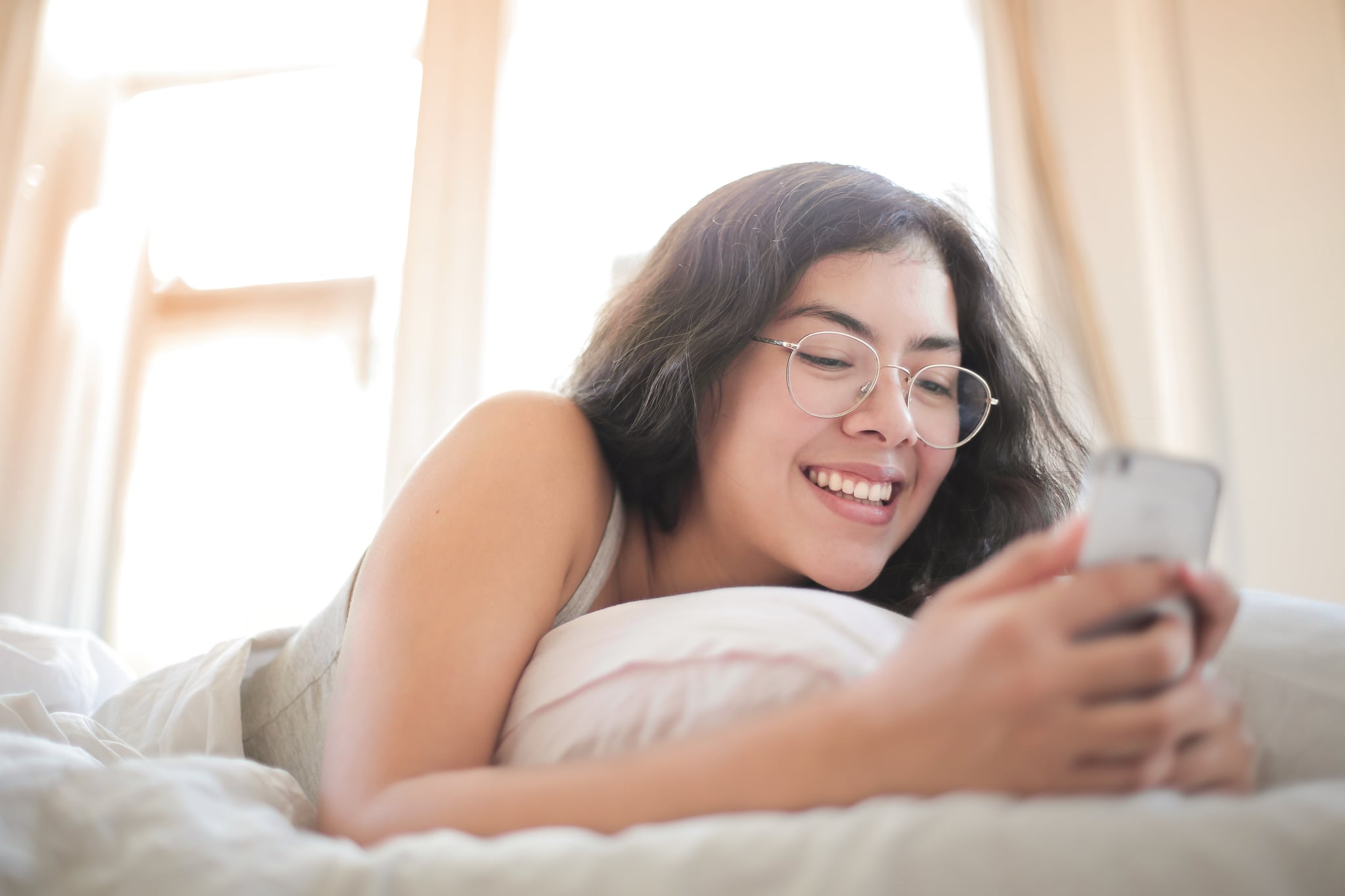 Image Source: Pexels / Andrea Picquadio
If you're someone who thinks dating apps are superficial, you're not alone. No matter how they're marketed or how many bio fields they have, it's easy to feel like you're only swiping based on pictures. And if you're queer (and not a cisgendered man), the challenges of using apps don't end at a feeling of superficiality. There are also the countless couples looking for a "unicorn," and straight men that pop up in your feed even though you did arrange your settings accordingly. Finding love should be fun, but it can definitely feel like a struggle.
But worry not, because there's finally an app that's trying to tackle these issues! Lex, a queer dating app that launched in November 2019, is taking superficiality head on by making its network completely text based. The app started with @personals, an Instagram page where people could post old-school personal ads. It was live for two years, and after seeing its success, the founder Kell Rakowski decided to turn it into its own app.
"With dating apps like Tinder, the queer people are an afterthought. It's not built into their kind of binary system," Rakowski told The Guardian. "This is completely different than what is currently out there . . . and it's run by queer people." She said that by bringing back the experience of reading personal ads and how people describe themselves, Lex can provide a gentler, more thoughtful way of getting to know someone.
Lex's personal statement welcomes you to the app when you first download it, reiterating that it's a space for queer people to find love and friends. You then fill out personal information, including your pronouns, and then you can start browsing. In addition to personal ads, there are also "missed connections" you can browse. At first, the lo-fi design and the complete lack of pictures does throw you off. Don't worry, though, it quickly becomes apparent that without pictures, the connections you can build on this app are way more authentic and intimate. After all, what better way is there to truly get to know someone than through their words?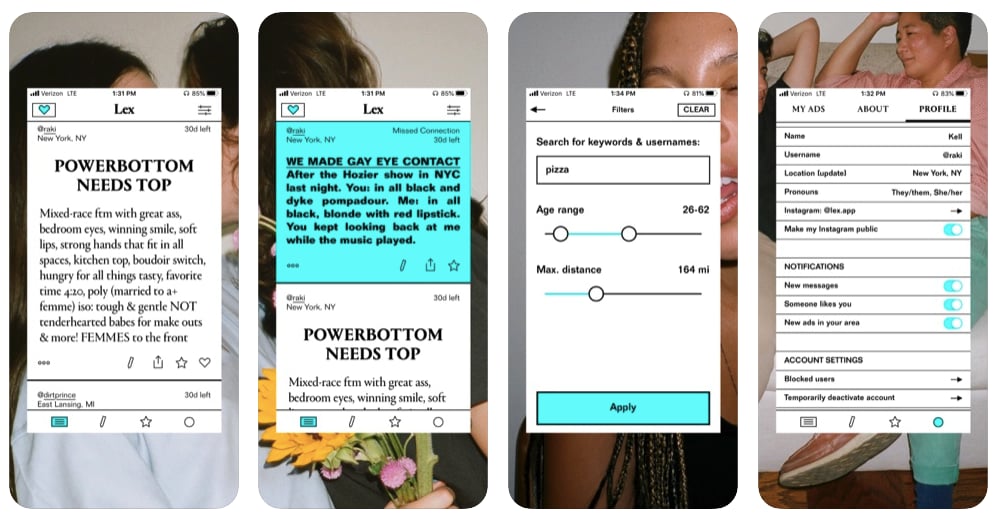 Image Source: Apple / Lex