Zendaya and Tom Holland's Zodiac Compatibility
Here's What an Astrologer Had to Say About Zendaya and Tom Holland's Compatibility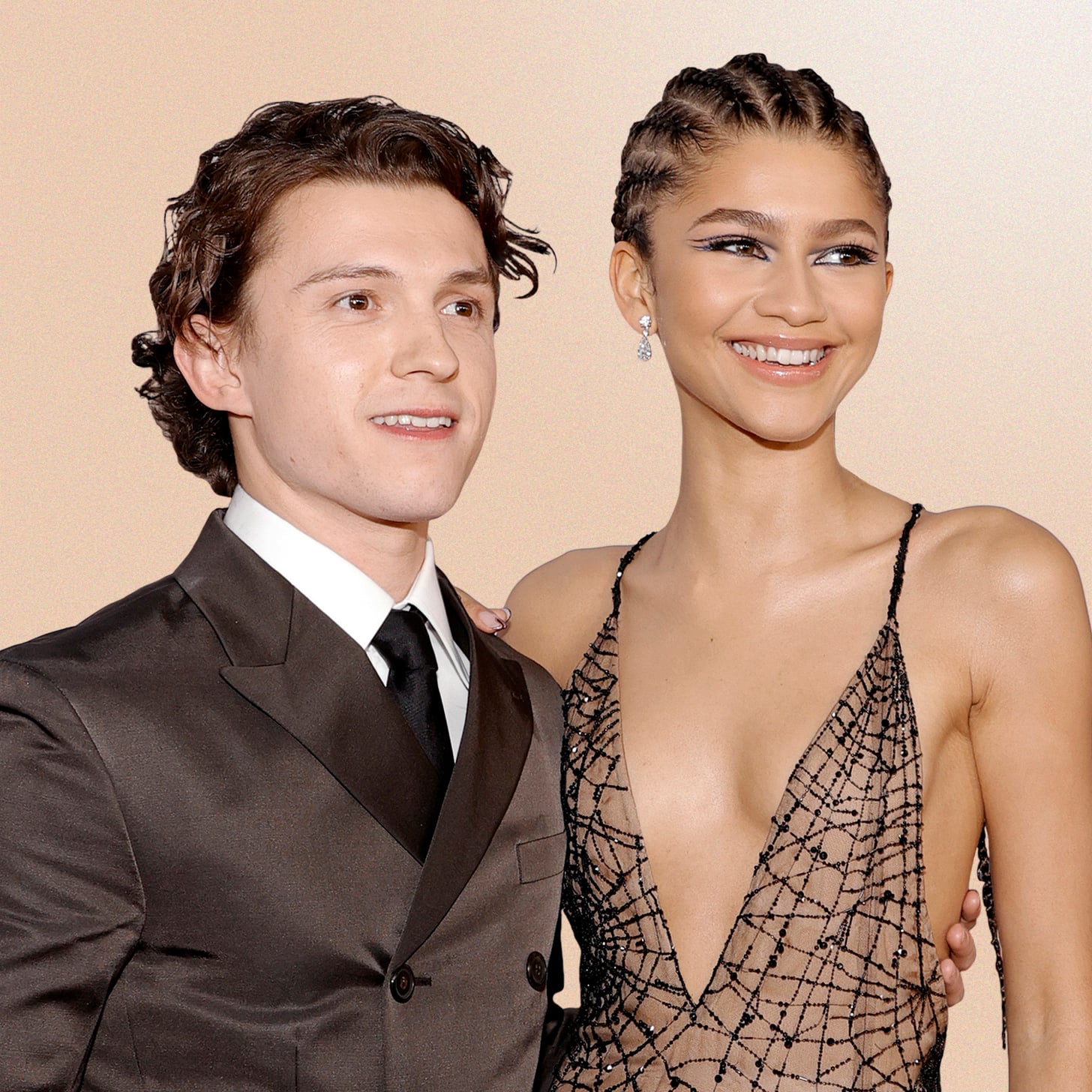 We don't need astrology to know that Zendaya and Tom Holland are adorable together, but looking at their birth charts is still fun. This couple have been the subject of dating rumors since at least 2017, which is when their first movie together, "Spider-Man: Homecoming," came out. Zendaya and Holland have since starred in two more Spider-Man movies, playing iconic couple MJ and Peter Parker and giving us cute moment after cute moment with each of their press appearances.
Whether they were friends or something more, their chemistry has always been undeniable, and the two have been each other's biggest cheerleaders, constantly speaking to the press about their love for each other and posting kind words on social media. Throughout the years, Zendaya and Holland casually dated other people, but in July 2021, they were photographed kissing, and the internet was overjoyed: TomDaya was finally official.
Disney-actress-turned-HBO-drama-star Zendaya was born on Sept. 1, 1996, meaning she is a hardworking and practical Virgo, while action-hero Holland was born on June 1, 1996, making him a chatty and versatile Gemini. Zendaya seems to be interested in the pair's astrology as well. Last October, in an interview with InStyle, she said that though Holland isn't a Virgo like her, he shares the perfectionism that is often associated with the sign. Here's a deeper dive into what else this power couple has in common from an astrological perspective.
Their Sun Signs Mean That They Never Run Out of Things to Talk About
Starting with their sun signs, we see that Zendaya's Virgo placement and Holland's Gemini placement are both ruled by Mercury — that planet that goes into retrograde a few times each year, messing up our communication and travel plans and bringing our exes back into our lives. Annabel Gat, senior astrologer at Vice and author of "The Astrology of Love & Sex" and the upcoming "The Moon Sign Guide," calls this planet "the planet of wit" and suggests that this means the couple probably never run out of things to talk about.
Their sun signs also add a little bit of spice to their relationship. "Zendaya and Tom Holland's suns create what is called a square aspect, which is a 90-degree separation," Gat tells POPSUGAR. "There's tension here, but also a lot of chemistry." She says that the two probably enjoy the chase, which, after years of the will-they-won't-they, seems spot on.
Though Zendaya and Holland's signs belong to different elements, earth and air respectively, they have the same modality. Virgo and Gemini are mutable signs, meaning they are both flexible, open-minded, and deep thinkers. Between their Mercury ruling and mutable modality, Zendaya and Holland's sun signs show that they have shared core traits that provide a strong backbone to their connection.
Mystical Neptune Gives Them a Spiritual Connection
Zendaya has a Venus-Mars conjunction in Cancer, meaning that Venus, the planet that rules love and aesthetics, is located right near Mars, the planet of aggression and passion, in her chart. Gat says that people with this conjunction are typically glamorous, and it's obvious that Zendaya knows a thing or two about glamour. People with this conjunction are also passionate and creative and can put people at ease.
This Venus-Mars conjunction in Cancer is opposite her and Holland's Neptune in Capricorn. Neptune is the planet of ideals, intuition, and spirituality, and according to Gat, it "has an air of fantasy to it; it's a very mystical planet." This could mean that the pair put each other on a bit of a pedestal, but it could also mean that they connect on a spiritual level. "Working through insecurities and fears of the unknown may be a journey they're on together," Gat says.
They're Definitely a Lot of Fun to Be Around
Zendaya's Venus-Mars conjunction in Cancer also sextiles Holland's Mercury-Mars conjunction in Taurus. A sextile is an aspect that is formed when placements are about 60 degrees apart, and it signifies a positive and fun interplay between two charts.
"Especially in steadfast Taurus, Holland's focus may be very sharp, and in combination with Zendaya's Venus-Mars conjunction in Cancer, they may have very strong communication between them and inspire each other creatively," Gat says. "They're probably a very exciting couple to spend time with." If we have gleaned anything from their public appearances throughout the years, it's that the two are a lot of fun to be around.
They Have a Lot of Planets in Common
Zendaya and Holland were born in the same year, 1996, meaning that the slower-moving or "generational" planets are in the same sign for them. Their Saturns, the planet of commitment, responsibility, and discipline, are both at 5 degrees Aries. "Because they both have it in Aries, they both likely have learned big lessons about patience, maturity, and not rushing things," Gat tells POPSUGAR.
They also share their Jupiter in Capricorn, Uranus in Aquarius, Neptune in Capricorn, and Pluto in Sagittarius, meaning they have learned similar lessons and experience similar generational themes.
Gat says that while astrology can give us insight into a relationship, providing us with ideas about different dynamics and themes that could appear, it is not the end-all, be-all. "Chemistry can take place between absolutely anyone, despite their zodiac signs, and success in a relationship doesn't hinge on zodiac signs either," she says. In fact, explains Gat, "What astrology does is give us a language of archetypes that we can use to entertain ideas about love, or really anything at all in life."
We can see on our own that Zendaya and Holland have a strong relationship. The two are always laughing, seemingly speaking their own language, and are endlessly entertained by each other — all of which is supported in their birth charts. The two, who play an archetypal couple on screen, have also become the blueprint of a strong relationship in life off screen.