Why Trampolines Are Dangerous For Kids
The Impossible-to-Believe New Reason Doctors Say There's No "Safe Age" For Kids to Jump on Trampolines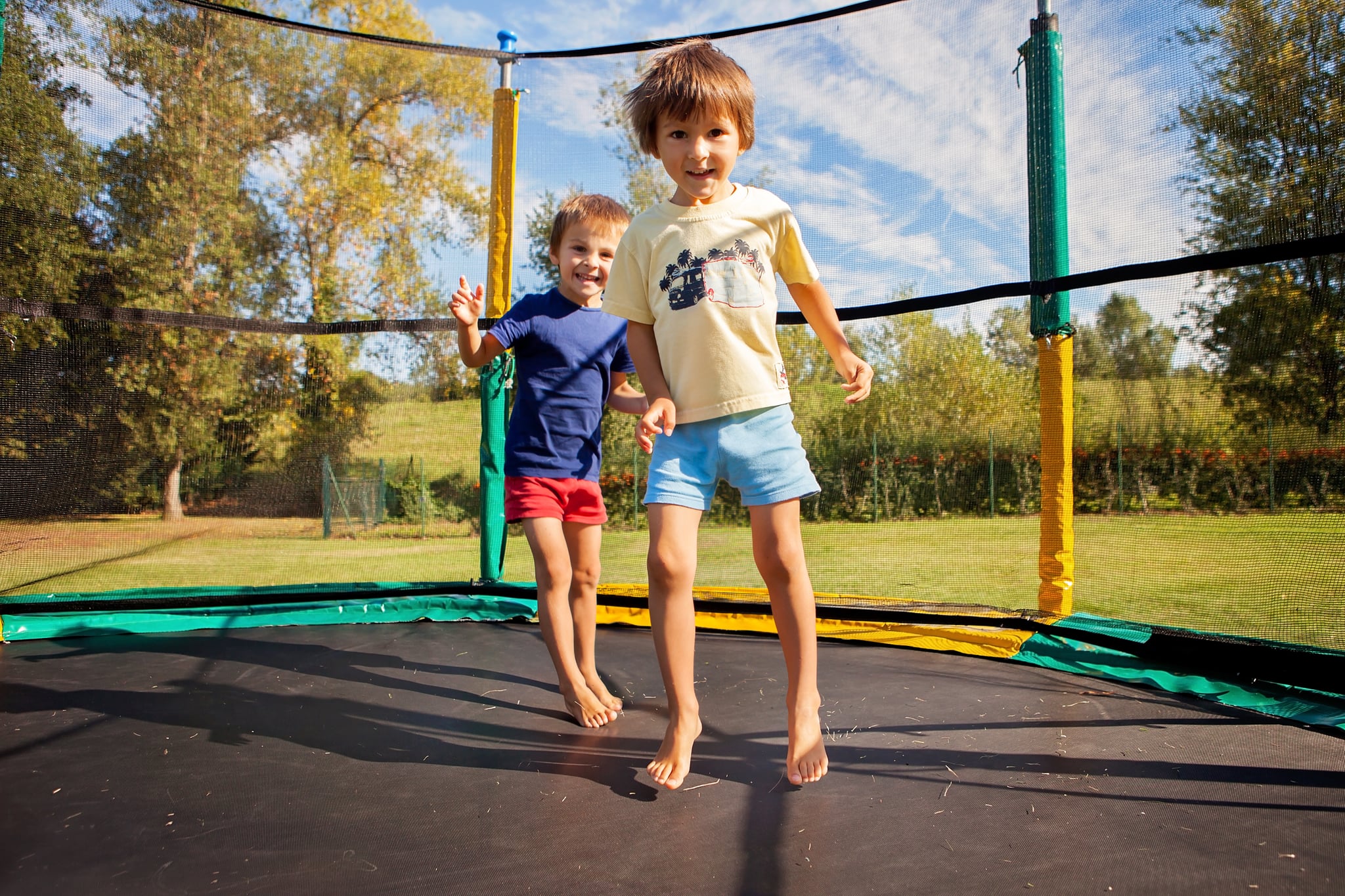 It's certainly not news that trampolines are dangerous. The much-maligned springboard device has been the cause of devastating injuries — broken bones after falling or even paralysis after flips have gone wrong.
But many parents might be surprised to discover that it's not just the freak accident — doing a backflip and landing on the neck at just the wrong spot — that they have to worry about. For young children, it's the simple act of jumping up and down that can lead to broken bones . . . or worse.
Case in point: 2-year-old Cooper Clark, whose mom took him to "Toddler Time" at a local trampoline park in Indiana. The boy left with a fractured femur and a body cast.
"He was just jumping, then he came down and started screaming," Carrie Clark told WTHR News. "I was right there with him, supervising the whole time. He was just jumping with no other kids around. And he's 2. How can jumping just a few inches on a trampoline end up with a broken leg?"
The reason, according to orthopedic surgeon Dr. Randall Loder, is that pediatric bones are softer and more compressible than adult bones, and because they are still actively growing, the healing process is much more complicated.
"Pediatric bone can fail relatively easily — if the forces are just right, it can snap," he said. "Some of the fractures can really be quite problematic. People think that a fracture in a child is a simple thing just to put a cast on, but that's not necessarily true. I don't think the public really understands the magnitude of the severity of some of these injuries that can happen."
And these injuries aren't infrequent. According to the Consumer Product Safety Commission, in 2014, more than 24,000 children ages 2 to 5 suffered trampoline injuries serious enough to land them in the ER, and more than 40 percent of those incidents resulted in broken bones.
For perspective, emergency room doctors treated seven times more children suffering trampoline-related bone breaks than fractures caused by playing soccer.
Because the smallest jumpers can often suffer the biggest injuries, Loder — along with the American Academy of Pediatrics — has determined that no child should ever be on a trampoline.
"I just don't think there's any safe age for a child to be on a trampoline . . . period," he said.
For those parents unhappy with that recommendation, there's one loophole — gymnastics.
Unlike backyard trampolines and those at recreation-based trampoline parks, those at structured gymnastics programs — when used in conjunction with a trained coach who teaches how to safely use the equipment — are more acceptable.
Still, the AAP notes that children 5 years and younger appear to be at increased risk of fractures and dislocations. Thus, it might be wise for parents of toddlers to consider Loder's warning carefully: "We all want our kids to be active. We all want them to be healthy. But there's lots of other things to do besides trampolines."