Donald Trump's Statement About Dallas Police Shootings
There's Just 1 Tiny Thing Wrong With Donald Trump's Statement About This Week's Black Killings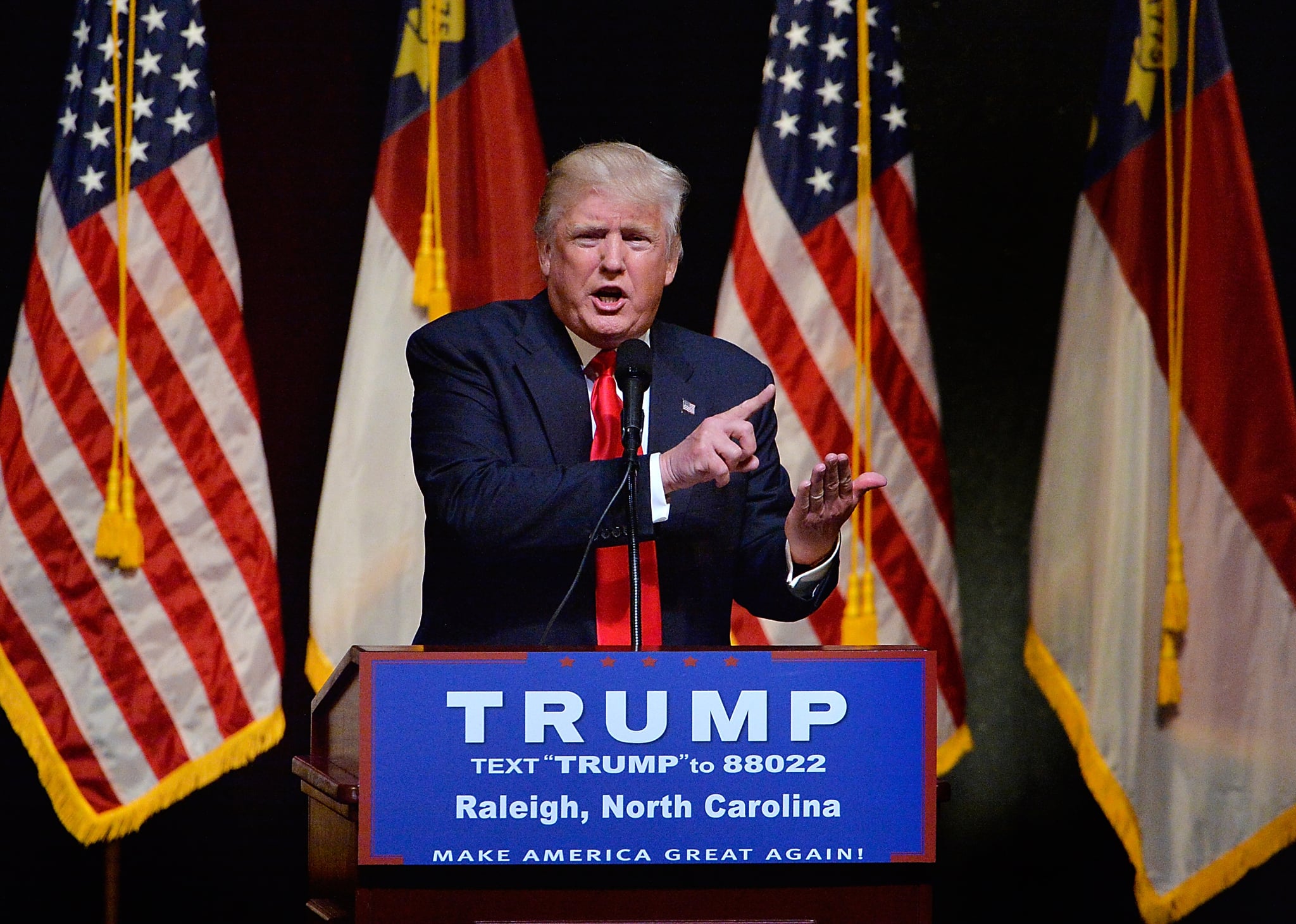 Presumptive GOP nominee Donald Trump does not have the greatest track record with sensitivity, historically using traumatic events as opportunities to pat himself on the back and make sweeping, prejudiced claims about entire groups of people. So when he issued a relatively concise, sensible statement about the Thursday attack on 12 Dallas, TX, police officers and the preceding police shootings of two black men, the internet applauded him for being "surprisingly decent" about the whole situation.
Donald Trump's statement is surprisingly decent. pic.twitter.com/c3Sl15NtUQ

— Charles C. W. Cooke (@charlescwcooke) July 8, 2016
However, there was a glaring issue with Trump's original statement: he referred to Alton Sterling and Philando Castile as "two motorists," when only one of the slain men was killed during a routine traffic stop. Sterling was filmed being shot by police outside the store where he'd been selling CDs in Baton Rouge, LA, while Castile appears to have been shot while pulled over in a car with his girlfriend and her young daughter. By offhandedly grouping the two separate killings together, Trump's error suggests that he missed the basic details of these two disturbing events.
Trump is apparently so unfamiliar w/Alton Sterling he inaccurately describes him as a "motorist" in this statement pic.twitter.com/Byu1gib52Y

— Judd Legum (@JuddLegum) July 8, 2016
Trump is such a sweetheart. Apparently he's so informed that he thinks #AltonSterling was a motorist. 🙃🇺🇸 pic.twitter.com/lc8Q0IaDTn

— house of snarks (@houseofsnarks) July 8, 2016
It should be noted: Trump gets the facts wrong.

Only Castile was a motorist. Sterling was not. pic.twitter.com/vgPlAT7HVX

— Kyle Griffin (@kylegriffin1) July 8, 2016
Trump quickly edited his statement after receiving flack for this oversight, changing the wording to "two people."
Despite this factual oversight, it is commendable (considering his history) that Trump called the men's deaths "senseless" and "tragic," expressing sorrow for both those killed by the police and those first responders who fell victim to senseless vigilante violence.