Google Professional Emoji Nominated For Design Award
Why It's So Important That These Emoji Were Nominated For a Design Award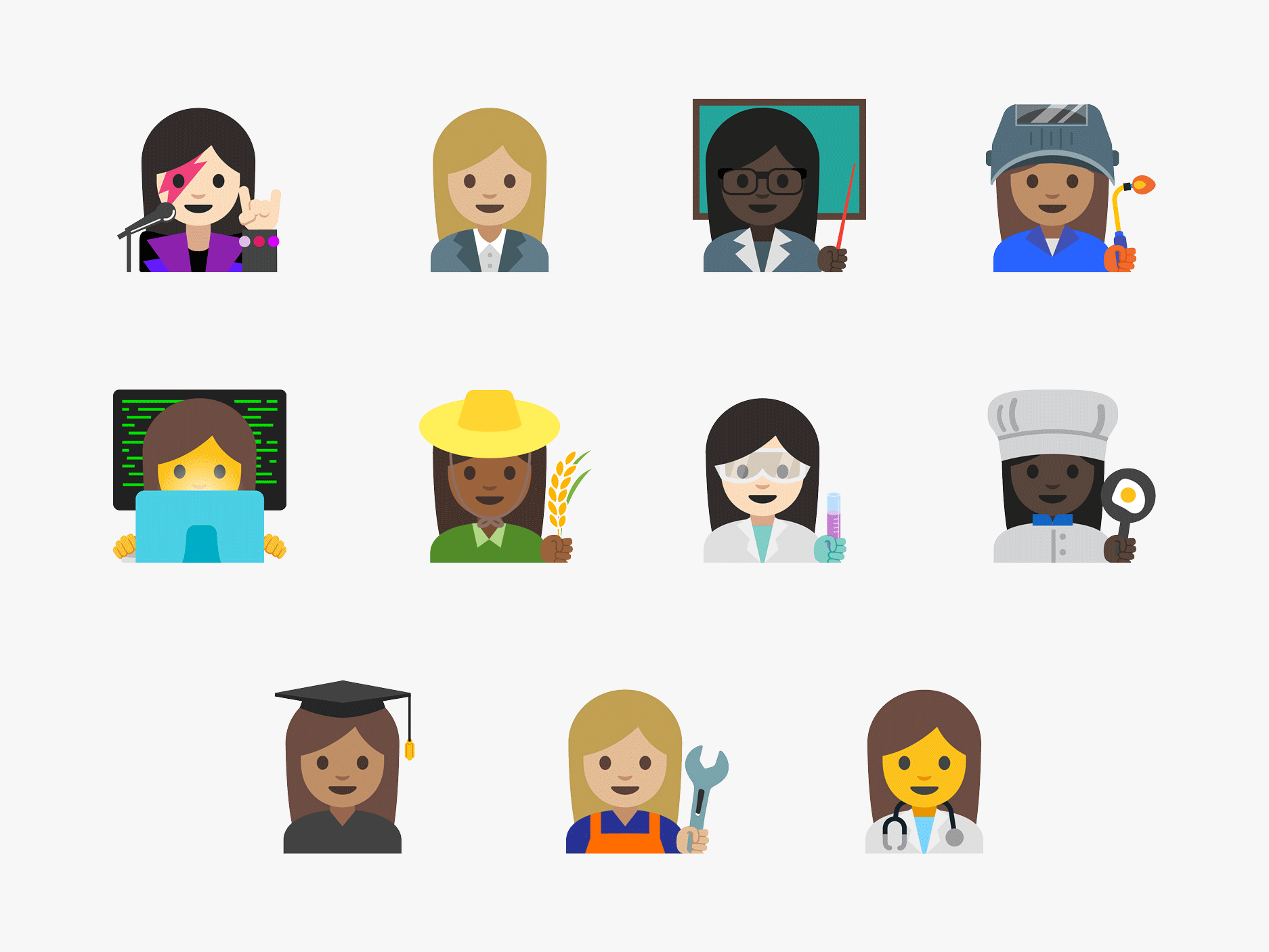 When Google's professional emoji women were announced last year, people quickly realized just how long overdue they were. While it might seem like a small development, having emoji that show women in different careers matters — especially when the only female emoji previously included were doing things like painting their nails and dancing. And Google's inclusive efforts paid off, ultimately, as now the company's professional women emoji are nominated for a Design of the Year Award by the Design Museum in London.
The awards include 62 nominations in six different categories: Architecture, Digital, Fashion, Graphics, Product, and Transport. Google's professional women emoji were nominated in the digital category, alongside Pokémon Go and others. The nomination for Google's professional emoji names the designers involved in creating them: Agustin Fonts, Rachel Been, Mark Davis, Nicole Bleuel, and Chang Yang. The 11 new emoji included: a singer, office worker, teacher, factory worker, technologist, farmer, scientist, cook, student, doctor, and mechanic. The winners of the award will be announced on Jan. 25, 2018.
In Google's original proposal for the professional women emoji, the company wrote that "this will empower young women (the heaviest emoji users), and better reflect the pivotal roles women play in the world." Google's move is part of a larger trend we're seeing in emoji, where inclusivity matters.