Hillary Clinton Tweets About Travel Ban Ruling
Hillary Clinton Praised the Travel Ban Ruling Without Using a Single Word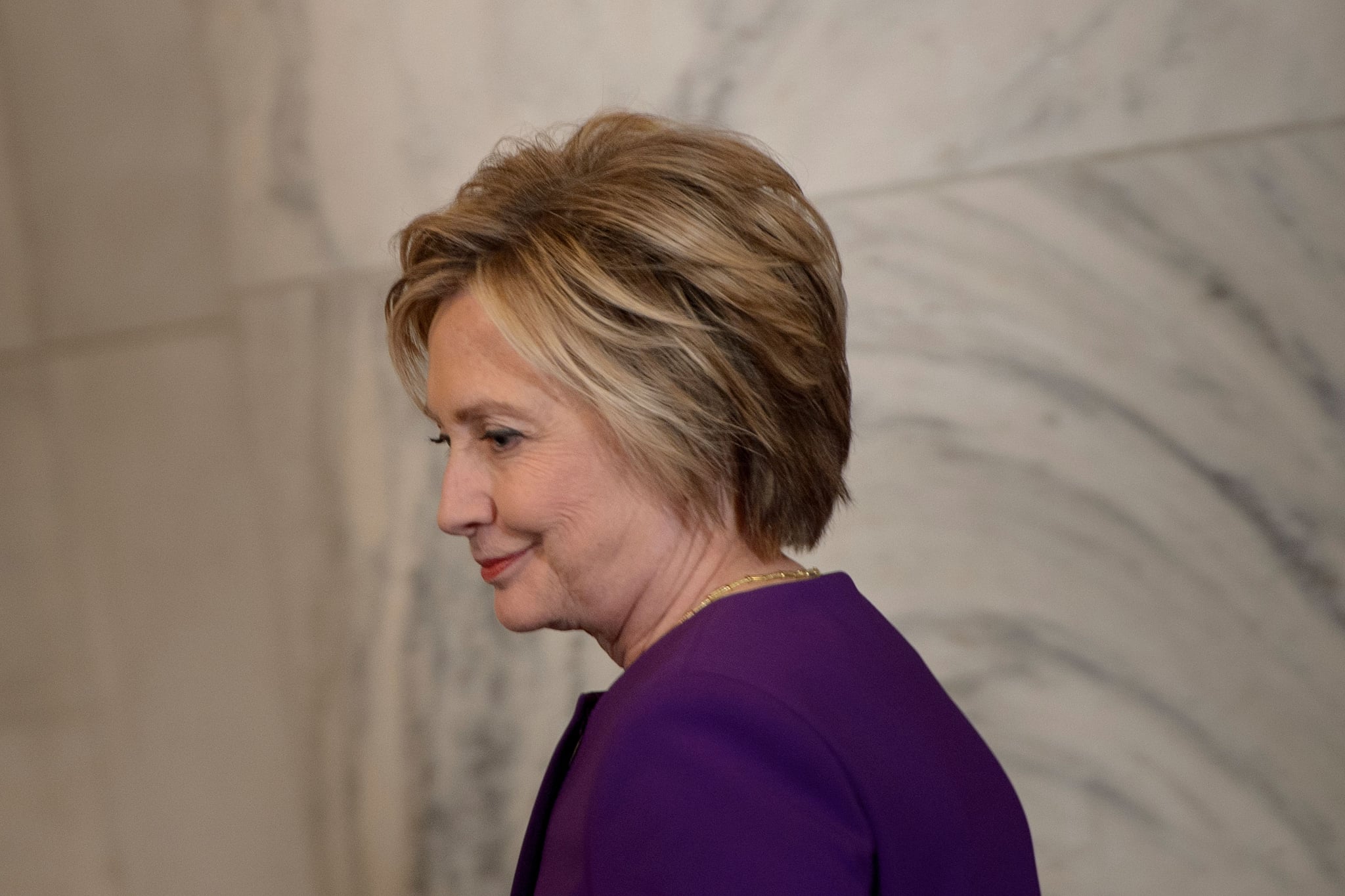 Hillary Clinton is still throwing subtle shade at President Donald Trump. Following the Ninth Circuit Court of Federal Appeals's decision to uphold the injunction on the president's travel ban, Clinton weighed in on Twitter. "3-0," she wrote.
3-0

— Hillary Clinton (@HillaryClinton) February 10, 2017
You know that "scoreboard" chant you hear when your team is losing abysmally? This was kind of like that, with Clinton trolling Trump by reminding him that all three of the court judges ruled against his appeal. And that's certainly one word Trump doesn't like to be associated with: losing.