How Bush Avoided Endorsing Donald Trump Inauguration Speech
George W. Bush's Response to Trump's Inauguration Speech Is Pure Gold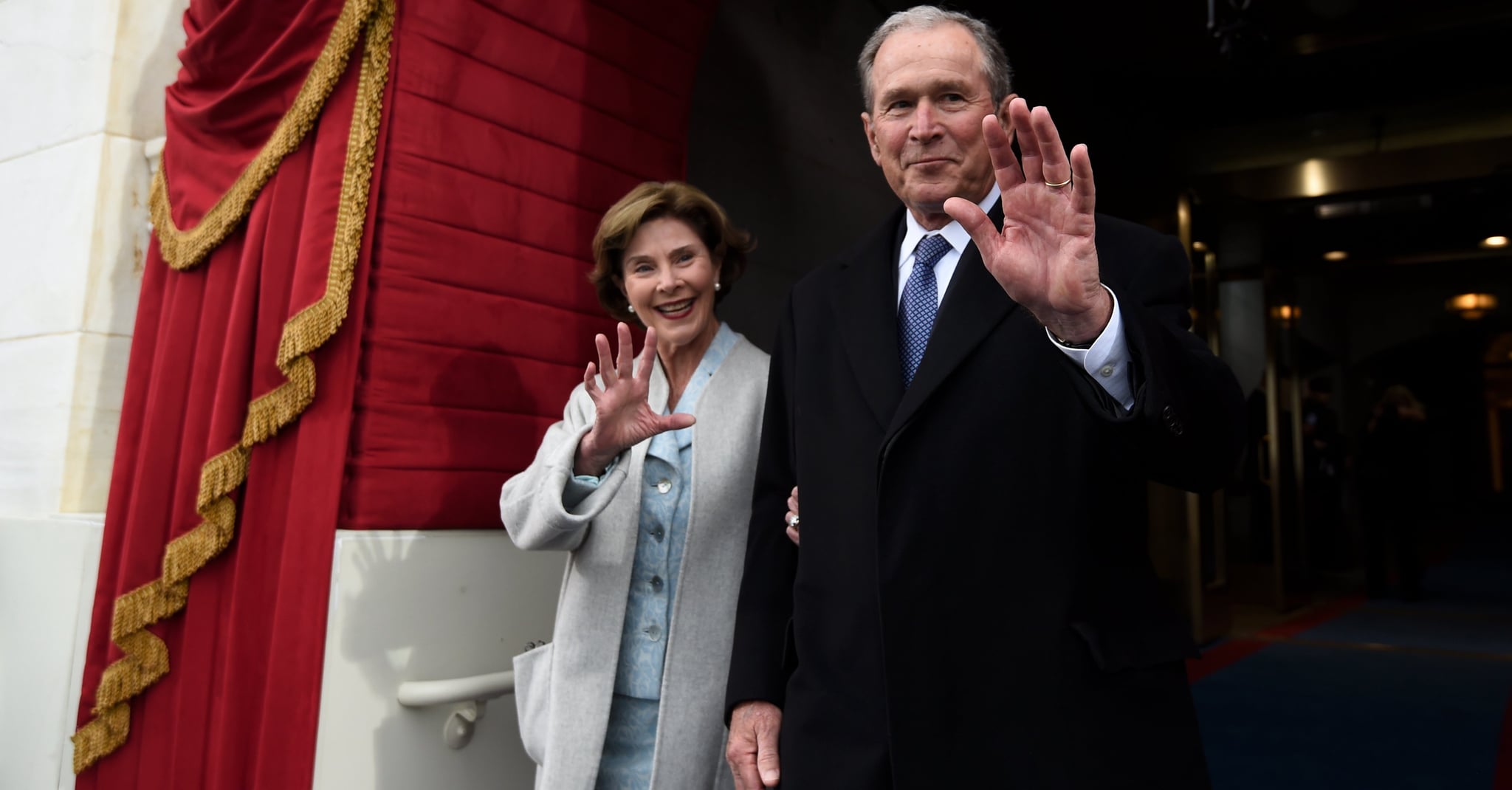 President George W. Bush was caught on camera looking less than impressed by Donald Trump's inauguration speech on Friday morning. As with every incoming president, Donald Trump addressed the nation shortly after his swearing in with a speech that stuck to his mantra of making the country great again; in it, he spoke about how the government will now work for the American people, put America first, and put an end to "American carnage."
The George W. Bush reaction cam during Trump's inauguration speech was lit pic.twitter.com/x33V19MLTn

— Max Tani (@maxwelltani) January 20, 2017
Not long after, former President George W. Bush was asked by The Washington Post to share his thoughts about Trump's speech. His short response has some people on the internet detecting some major shade. It's worth noting that it was reported that neither he, his father, former President George H.W. Bush, or his brother, Jeb Bush, chose to vote for Trump in the 2016 presidential election.
Watch the video for yourself below to see what the 43rd president said and decide for yourself.
WASH POST: What did you think of the speech, President Bush?

BUSH: Good to see ya. pic.twitter.com/vptdaEmMgA

— Robert Costa (@costareports) January 20, 2017