Michelle Obama Compares Trump to a Bad Parent
Michelle Obama's Savage (but True) Comparison of Trump and Barack Deserves a Round of Applause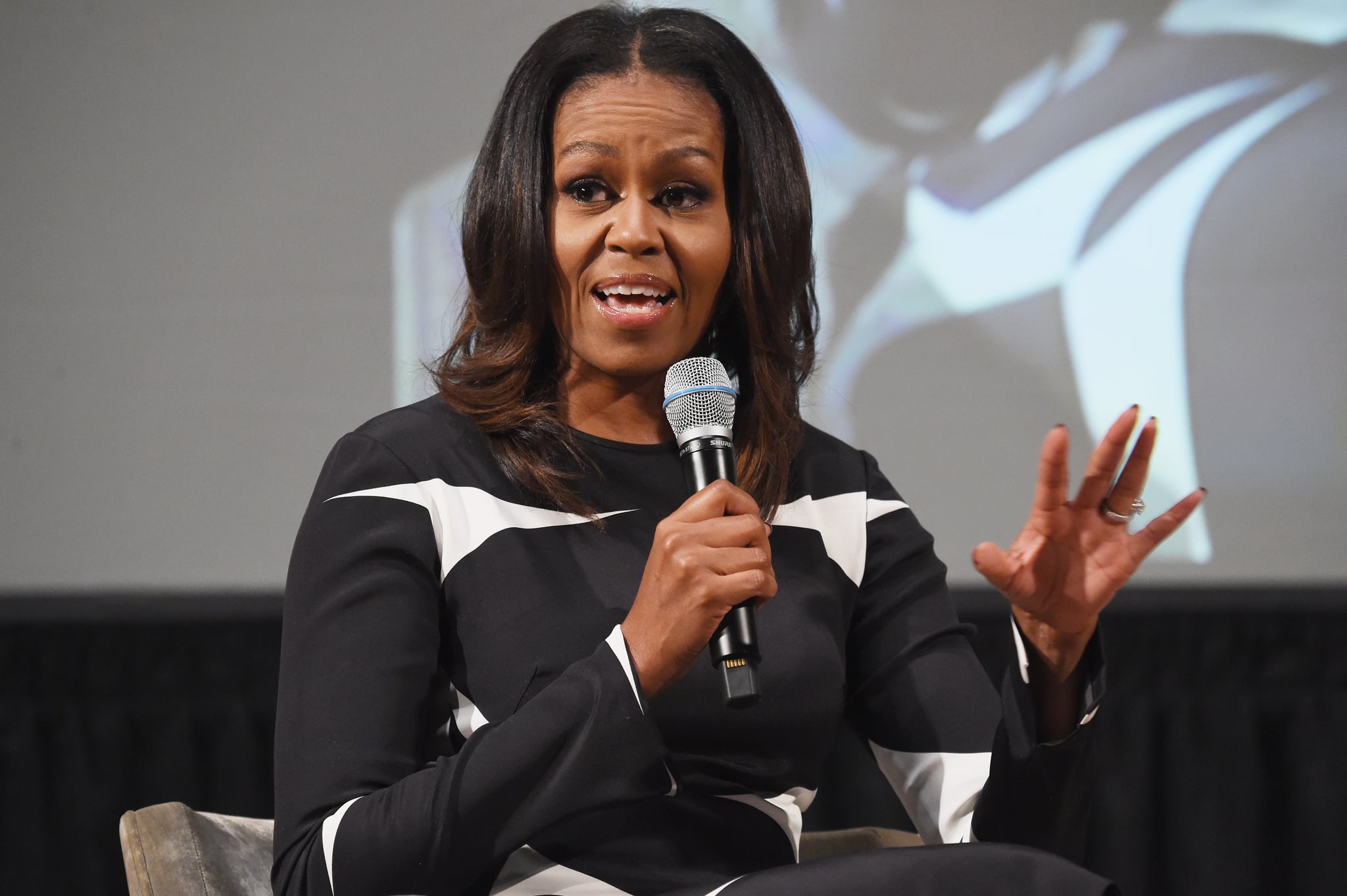 There are plenty of jarring differences between former President Barack Obama and current President Donald Trump, but no one can describe those disparities quite so well as Michelle Obama. On April 5, the former first lady sat down in Boston for the Simmons Leadership Conference, where she opened up about the presidency and just how much things have changed.
"I think what we see is what happens when we take things for granted," Obama said, as reported by People. "For the eight years Barack was president, it was like having the 'good parent' at home. The responsible parent, the one who told you to eat your carrots and go to bed on time."
She added, "And now we have the other parent. We thought it'd feel fun, maybe it feels fun now because we can eat candy all day and stay up late, and not follow the rules." While candy does sound a lot more enjoyable than this presidency, we have to agree with Obama on all fronts, especially when she said her typical reaction to Trump's antics are "a deep sigh."
Watch the former first lady's full conversation with Simmons President Helen Drinan here.