Mitch McConnell Town Hall Video
Bask in the Glory That Is Mitch McConnell Getting Owned at a Town Hall Meeting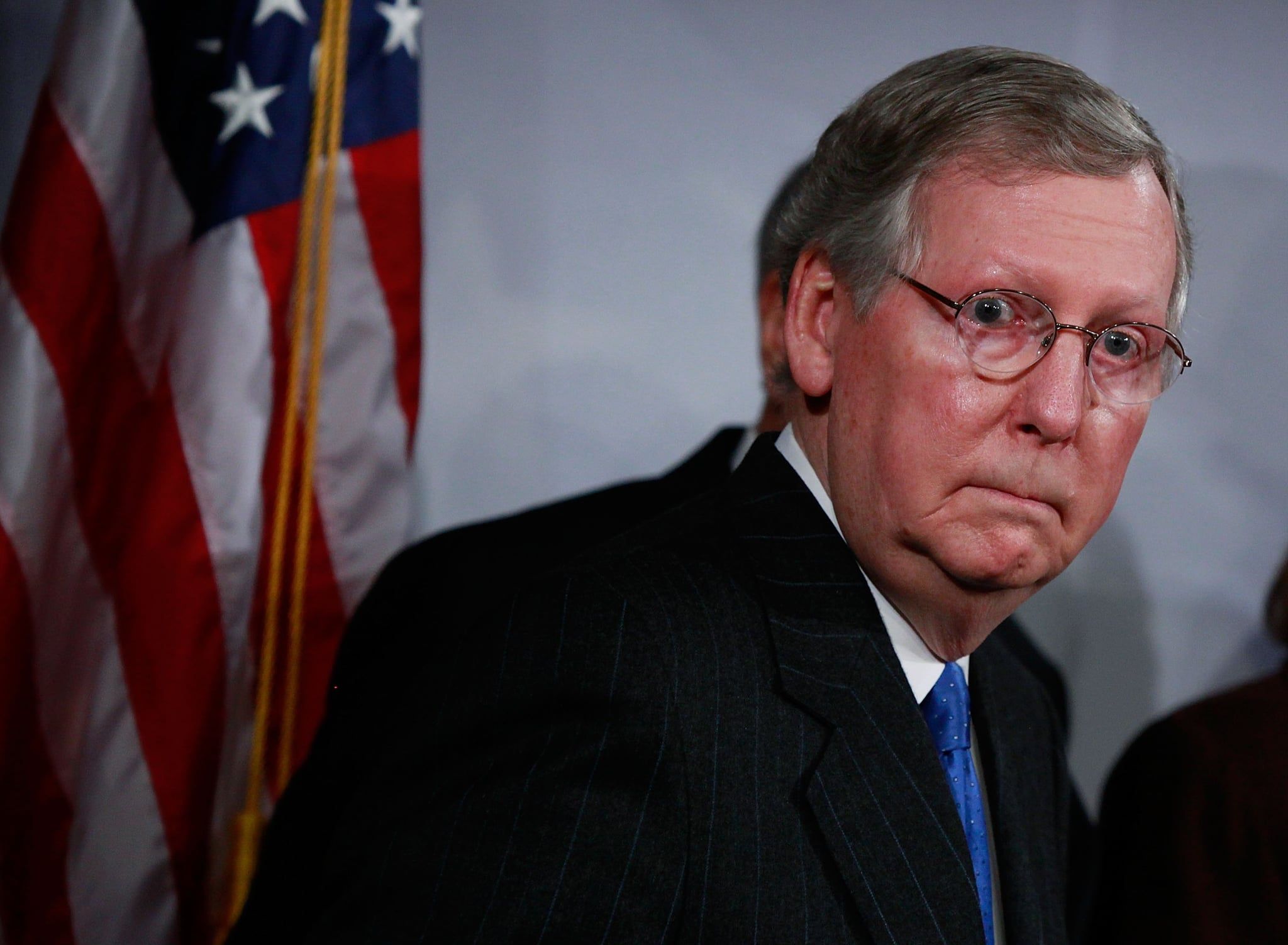 Mitch McConnell, Senate majority leader from Kentucky, caught some heat at a town hall he hosted for his constituents on Feb. 21. As McConnell likely expected, given the fact that so many Republican senators have either avoided or been harangued at recent town halls, his constituents in Lawrenceburg, KY, were not happy about the Republican pledge to dismantle the Affordable Care Act.
Angry constituent gives Mitch McConnell the what for pic.twitter.com/tyHseJVtqd

— Bradd Jaffy (@BraddJaffy) February 21, 2017
One woman was especially critical of the government, leaving McConnell with almost no way to respond. With her back to the camera, she stood up and demanded answers about losing health care as well as dwindling jobs. "I want to thank you for 30 years of public service, but you have to acknowledge that we got too damn many people on food stamps in Kentucky," she began. "And last I heard, we're the leader and that is not where we want to be the leader."
The woman continued by pressing him. "And the last I heard, these coal jobs are not coming back," she asked. "Now these people don't have the insurance they need because they're poor. And they worked those coal mines and they're sick. The veterans are sick, the veterans are broken down, they're not getting what they need."
Perhaps the most glorious part comes at the end, when the woman makes a reference to McConnell's infamous silencing of Senator Elizabeth Warren. "If you can answer any of that I'll sit down and shut up like Elizabeth Warren," she said.
McConnell, who looked like he just saw a ghost, responded with an answer that was entirely patronizing: "I hope you feel better now," he said, according to The Hill. Apparently referring to his claim from earlier in the meeting that "winners make policy and losers go home," McConnell also asked, "Anybody understood anything I have to say up here for once?"
Seems like McConnell should try to understand the people he was elected to represent rather than the other way around.