New Gay Marriage Study 2017
In 2017, Gay Marriage Is More Popular Than Ever — Even With Republicans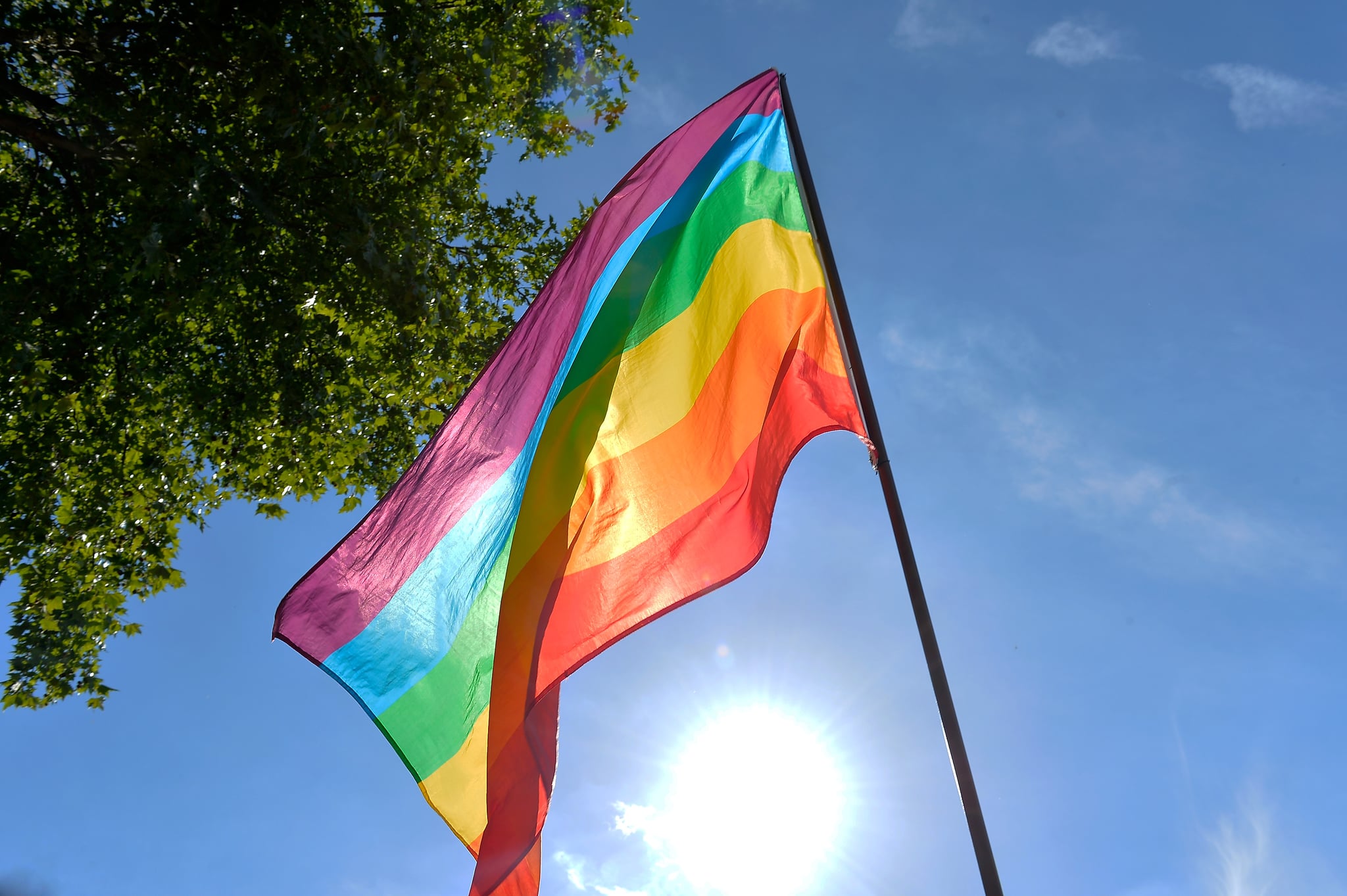 If you have any doubt that the progressive tides are changing in America, it helps to back up and look at the bigger picture. Sure, the next four years (will there be four years?) under the Trump administration are likely to yield some pretty serious regressions to women's rights, unrelenting attacks on health care, fewer protections for transgender children, and the possible endangerment of LGBTQ+ rights as we know them. Amid all the bleakness, though, a new study offers a silver lining of sorts. Our fellow Americans — yes, even the Republicans — are much more progressive than we think they are.
This week, the Pew Research Center released new data on how Americans view same-sex marriage. The results show a heartening uptick in support across the board . . . there's even a pretty surprising fact buried within. Unsurprisingly, general public support for same-sex marriage continues to rise; now, in a nearly two-to-one margin, 62 percent of Americans are in favor of same-sex marriage. What's more interesting, though, is that we've acquired some first-time majorities. This year, more than half of the Baby Boomer population (56 percent) is in favor of marriage equality. Last year, the number was only at 46 percent. It's the same story for the African-American demographic. The percentage of people in that community who support gay marriage jumped 12 percent year-over-year, with 51 percent of African-Americans saying they are in favor of same-sex marriage.
Perhaps the most surprising change comes from the Republican party itself. According to the data in the study, the party is almost exactly split on the issue of same-sex marriage: 48 percent are opposed, while 47 percent are not. The numbers are only more encouraging when you consider demographic shifts in age and political identity: 51 percent of Gen X Republicans and 60 percent of millennial Republicans and Republican-leaning individuals are in support of same-sex marriage.
With numbers like this, it's a little easier to look to the future with hope. There will always be setbacks — sometimes dangerous, heart-wrenching setbacks — but the slow march toward progress and liberty continues in spite of opposition.