Pete Souza Instagram on Trump vs. Obama Time Magazine Covers
Obama's Former Photographer Deserves a Freakin' Standing Ovation For This Trump Takedown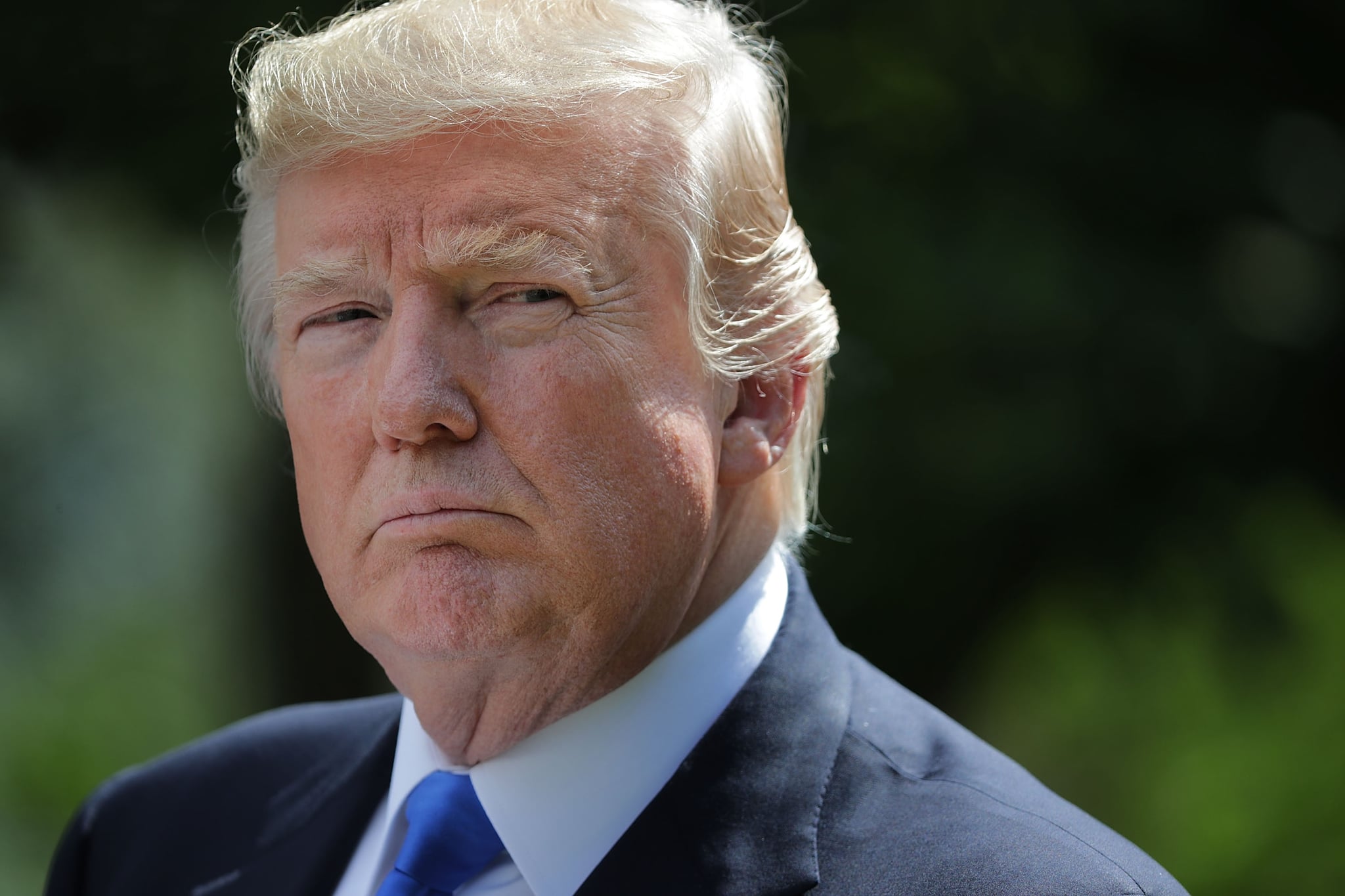 Image Source: Getty / Chip Somodevilla
Oh, Pete Souza — how we love thee. The former Obama White House photographer is a living legend at this point for finding the most crafty ways to throw shade at the current POTUS. Each time Donald Trump majorly botches something, Souza responds with perfectly timed Instagram posts that show former President Barack Obama handling a similar situation with much more grace and poise.
One of Souza's Trump takedown came as a result of the president's recent cringe-worthy tweet about Time magazine. In case you missed it, on Nov. 24, Trump tweeted out of nowhere claiming that he apparently turned down Time's expected offer to cover the magazine as the "Person of the Year." Time was quick to fire back and call the POTUS out for lying, explaining that Trump was "incorrect" about how the publication chooses the person for that annual honor. Can you say "awkward"?!
Naturally, Souza couldn't let the strange situation go unnoticed (or, rather, untrolled), so he shared a little reminder of Obama's stunning variety of Time magazine covers, captioning the collage, "Someone has a lot of catching up to do."
The post showcased 15 of Obama's covers — one of which pictured former FLOTUS Michelle Obama. As soon as Souza reposted the collage, many of his followers flooded it with on-point comments like "This level of petty is quite high! I like it!" and "The shade is so real." We couldn't agree more, and man, are we here for it! Someone get this man a freakin' medal for his efforts. He truly is the hero we all need.