President Trump's Second Visit to Texas For Hurricane Harvey
According to President Trump, Hurricane Harvey Victims Are "Really Happy"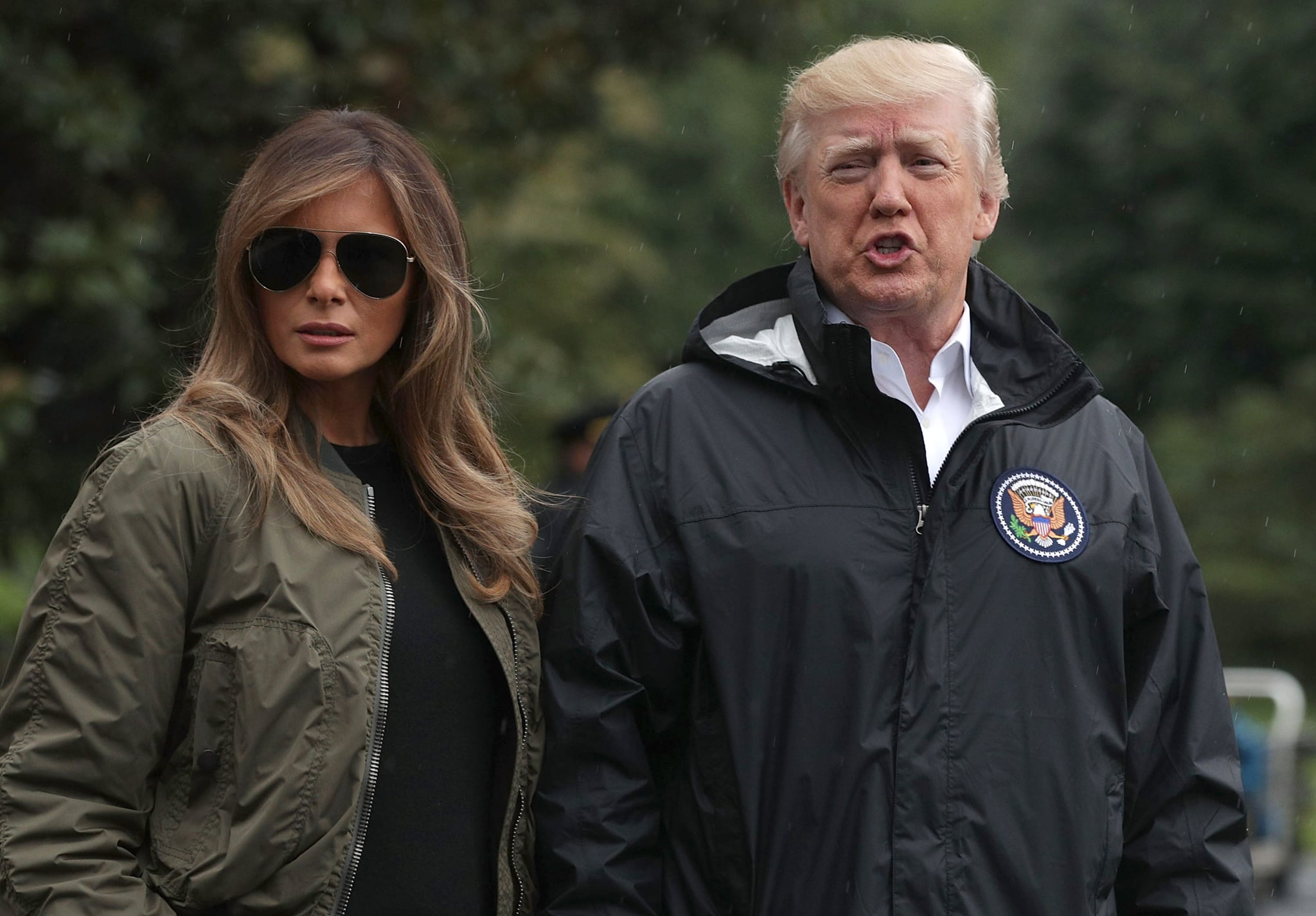 President Trump is clearly not in tune with what's happening in the state of Texas following the aftermath of Hurricane Harvey. The commander-in-chief paid a second visit to The Lone Star State on Sept. 2, this time touring Houston, which was devastated by the storm. Trump's photo ops quickly took a turn for the bizarre once he opened his mouth — and ultimately displayed his lack of empathy and understanding for those whose lives were completely destroyed by Harvey. Here are just a few examples of moments when Trump showed an utter lack of respect for the victims and the gravity of the disaster:
1. Trump suggested the survivors are "really happy" about their current situation and referred to the storm as a "wonderful thing" for the country to witness:
Trump visits with victims of Harvey, says they are "really happy." Weirdly calls the storm "a wonderful thing for even the country to watch" pic.twitter.com/l9U6zZxWZA

— Judd Legum (@JuddLegum) September 2, 2017
2. Trump told reporters to "have a good time!" while they toured the shelter housing victims of Hurricane Harvey's disastrous flooding:
"Have a good time everybody!" Trump says to reporters touring Houston shelter housing people who have lost houses, cars, livelihoods, etc.

— Glenn Thrush (@GlennThrush) September 2, 2017
3. Trump joked that his hands are "too big" to fit in a pair of gloves:
"My hands are too big," President Trump jokes while putting on gloves to serve food at Houston shelter https://t.co/je6NirYHoC

— NBC News (@NBCNews) September 2, 2017
While Trump will surely consider his visit a success — he did meet with survivors and help out alongside volunteers during this trip, unlike on his first — it's hard to view it as such given his out-of-touch behavior. It was also a missed opportunity to remind all Americans that Harvey victims still need help and donations — even if they are putting on a brave face in the wake of the devastation. With that in mind, let's turn the spotlight on those first responders and citizens who came together to rescue one other during the storm, shall we?