Tech Companies Banning White Supremacists
14 Tech Companies Trying to Ban Hate Groups and White Supremacists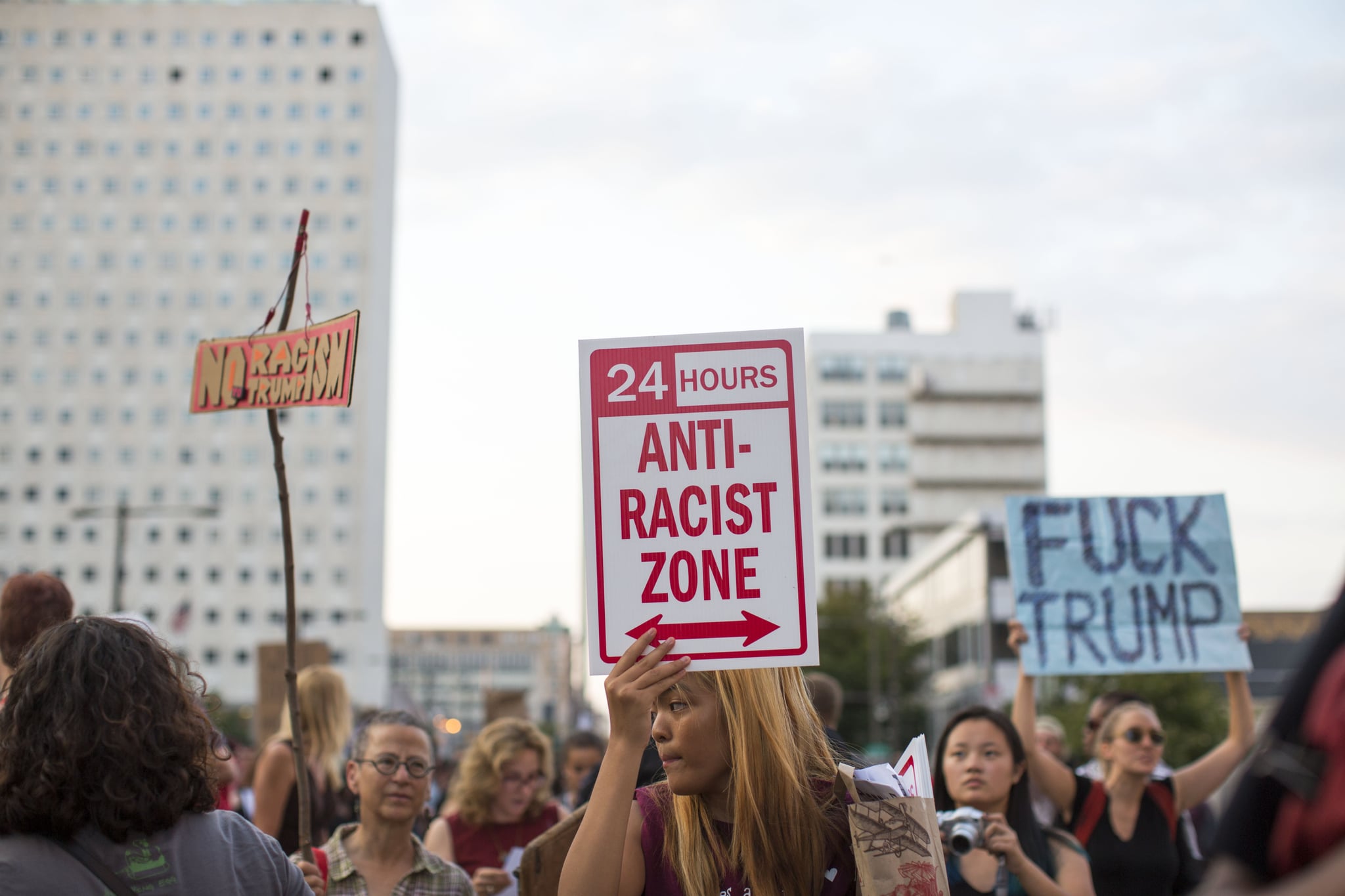 Disavowing and distancing yourself from white supremacy and neo-Nazi individuals and groups isn't hard. But until the events in Charlottesville, VA, many tech companies didn't make it a priority to remove such people and groups from their platforms. Since neo-Nazis and white supremacists rallied in Charlottesville, though, leaving three dead, tech companies like Spotify, OkCupid, Google, and CloudFlare are taking a stand.
GoDaddy, which used to host the domain for neo-Nazi site Daily Stormer, dropped the site from its servers earlier this week. The site then moved over to Google, only to have Google do the same. Other companies are joining in and taking similar actions, such as:
However, many have pointed out that while this is a noble effort from many of these companies, some of these platforms still host other white supremacist or neo-Nazi sites, groups, and pages. In the past, while some companies may have been reticent to take action on sites like these because of free speech and First Amendment concerns, the tide appears to be changing. PayPal made it clear why it was finally time to take action: "We recognize and work to navigate the fine lines that exist in these situations, and our teams do their best to distinguish between opinion-based, offensive websites and those that go beyond opinion and discourse and violate our policies." In our opinion, it's time even more tech companies took a stand to distinguish hate speech from free speech.