Transgender Women Who Were Murdered in 2017
The Hate Crime Epidemic We're Not Paying Enough Attention To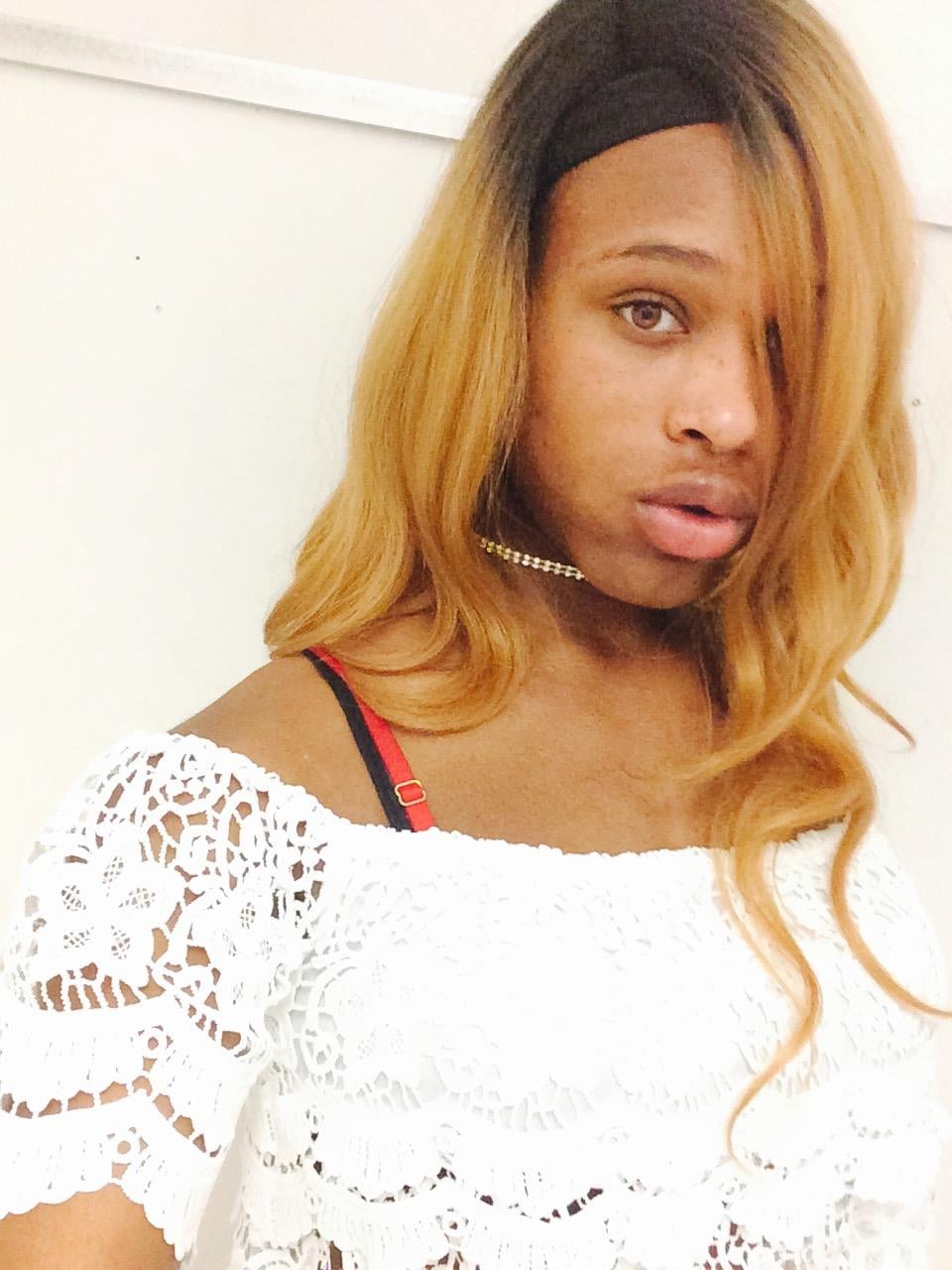 Mere weeks after the tragic murders of Ebony Morgan and 17-year-old Ava Le'Ray Barrin, another transgender woman of color has been killed. On July 31, TeeTee Dangerfield was found dead in her car in College Park, GA, having suffered multiple gunshot wounds. The deaths of all these women are tragic, gut-wrenching, and unthinkable; and the worst part is that Morgan, Barrin, and Dangerfield aren't the first transgender women of color to be murdered in 2017. In fact, Dangerfield, the most recent victim, is the 16th. Here is the growing list of murder victims so far in 2017:
Dangerfield's death isn't just an anomaly; transgender women of color seem to be more at risk for violence than any other members of the LGBTQ+ community. As The Advocate stated in 2016, this is because the increased threat to transgender women in the current political climate yields "a progressively hostile environment for trans folks that has emboldened our adversaries and resulted in an increase in hate-motivated violence."
Every year since 2010 has yielded more transgender murder victims than the last. To be clear, these are murders that are actually reported to the police and do not account for countless more violent acts and deaths that may go unreported across the nation every year. In 2015, 21 transgender murders were reported in America. In 2016, the number of reported victims climbed to 27.
In 2017, as GLAAD reports, every single reported transgender murder victim has been a woman of color. This applies to the majority of the victims for 2015 and 2016 as well. Why is this specific minority being targeted? It boils down to this: transgender women of color are the most unprotected, overlooked, and mistreated members of the transgender community.
As previously mentioned, there's a disparity between the amount of reported victims and amount of actual victims when it comes to transgender murder. "It's impossible to know how many deaths go unreported due to the lack of basic data," journalist and transgender activist Meredith Talusan tells POPSUGAR. "No government institution consistently tracks the number of trans people or whether murder victims are transgender." Talusan is referring to law enforcement's unwillingness to honor a victim's gender identity, and therefore, an unwillingness make their murder a visible attack against a transgender person. Ebony Morgan was characterized on the Lynchburg Police Department's official Facebook page as a "male victim" named Phineas Rufus Neville. In situations like this, it's often up to family and friends to properly gender and name a victim.
"It reinforces the idea that trans identity isn't valid or real. It's the person's assigned gender that matters in the eyes of public institutions."
When the police don't properly honor a victim's gender identity and preferred name, it also creates a communal sense that these people don't matter. It gives the impression that the police don't care to protect the safety of their transgender citizens. "It sends the message that public institutions aren't sensitive to what, to the that person, is one of the most fundamental aspects of their identity — and the reason they became a target of violence in the first place," Talusan explains. "For the public, it reinforces the idea that trans identity isn't valid or real, how it's the person's assigned gender that matters in the eyes of public institutions."
It's not just misgendering that's contributing to the rhetoric that transgender people "don't matter as much." In 2016, the National Center For Transgender Equality released its US National Transgender Survey Report. You can read it in full, but a quick pull of the key data shows that transgender individuals face hardships everywhere in life. They deal with discrimination in the workplace and at school, and they face struggles with housing, health care, and family life. This is where race intersects as well, making transgender women of color the most at risk for hate-motivated violence. Talusan says:
"Trans women of color, and black trans women in particular, are at the intersection of many social forces that put them at risk, because they are discriminated against by individuals and institutions for many reasons, whether in employment, housing, or education, which makes them much more likely to engage in survival work that leaves them at risk for violence."
On July 3, GLAAD released a call to the media to more accurately and frequently report on the deaths of transgender individuals. This is because violence against this community, particularly transgender women of color, is an epidemic that is only getting worse. While it's true that all LGBTQ+ rights may be in danger under Donald Trump, the data suggests that the transgender community remains at a greater risk in our society.
Michael Silverman, the former executive director for the Transgender Legal Defense and Education Fund, aptly suggested that the fight for transgender rights is "20 years behind the mainstream gay and lesbian movement in terms of public understanding." As murder rates continue to climb, and as Trump continues his attacks on transgender youth, we must protect and honor our transgender brothers and sisters as much as we possibly can, in life and in death. There is a way to act on this right now. "Individually, people can both lobby lawmakers and institutions to set up and implement policies that would prevent discrimination and violence against trans people," Talusan tells us. "It's also important at a personal level to offer us friendship as well as emotional and material support at a time when so many of us are leading embattled lives."
*There are conflicting reports about Bostick's gender identity. While they were said to identify as male at the time of death, interviews with people who knew them said they lived as a transgender woman.