Trump Tweet Confuses Consensual, Consequential January 2018
Yes, Trump Really Did Confuse "Consensual" and "Consequential" in a Tweet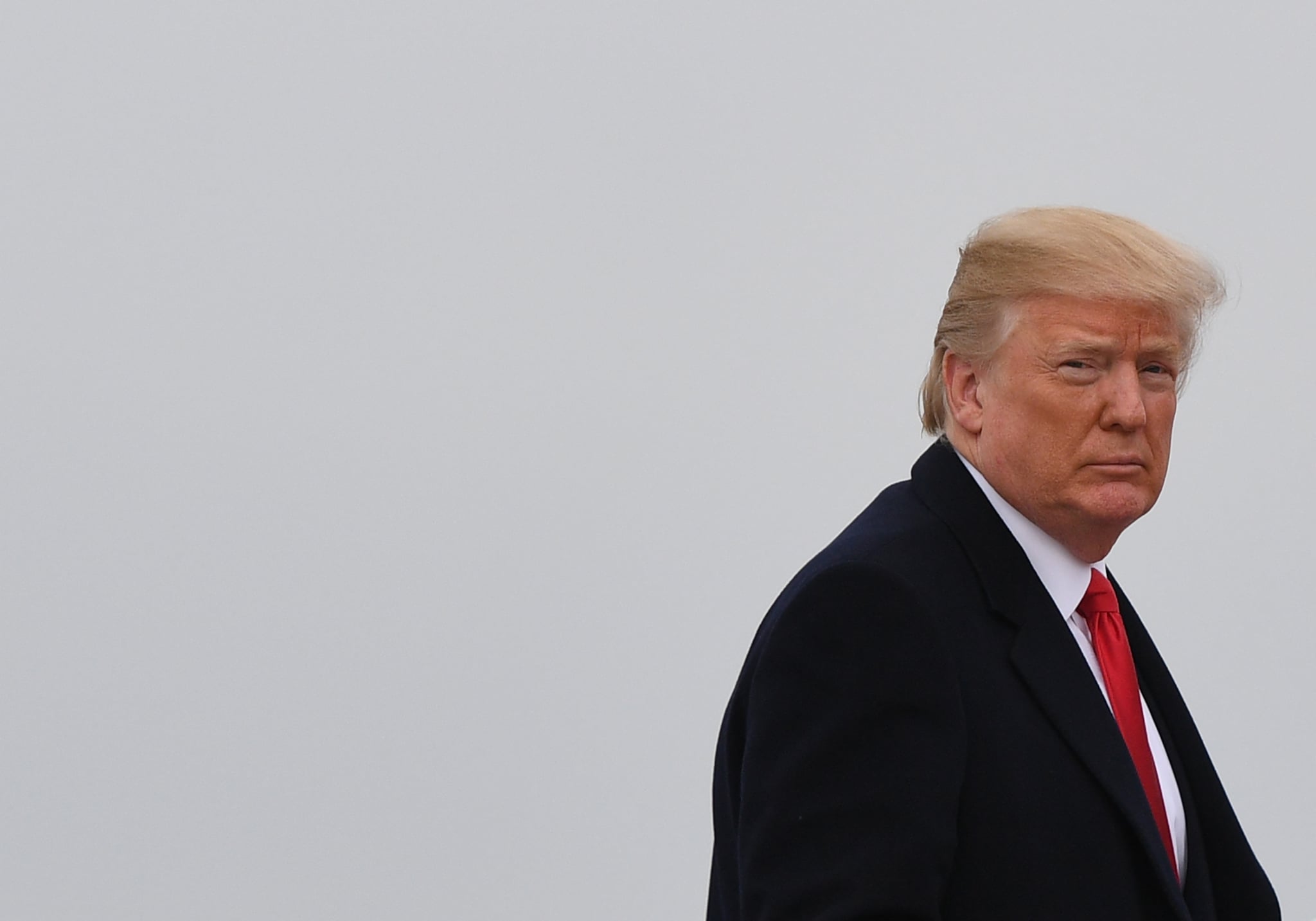 It's one week into 2018, and we can officially confirm that President Donald Trump still does not have a proofreader for his tweets. On Jan. 7, the president wrote "consensual" instead of "consequential" in a self-praising tweet about his administration. Trump was quoting a New York Post column entitled "We're Still Better Off With Trump Than Clinton," but he mixed up two very different words from the article. The New York Post's piece reads, "His is turning out to be an enormously consequential presidency," and Trump failed to quote it correctly, writing, "His is turning out to be an enormously consensual presidency."
Ladies & Gentlemen, I present to you, The Stable Genius! #ConsensualPresidency pic.twitter.com/o69kEHS2M3

— I'm like, really smart (@ms_sawyerbrown) January 8, 2018
Naturally, it didn't take long before Twitter started the hashtag #ConsensualPresidency and absolutely roasted Trump for such a stupid mistake. A few minutes after the original tweet was posted, it was deleted and replaced with the intended wording.
"His is turning out to be an enormously consequential presidency. So much so that, despite my own frustration over his missteps, there has never been a day when I wished Hillary Clinton were president. Not one. Indeed, as Trump's accomplishments accumulate, the mere thought of...

— Donald J. Trump (@realDonaldTrump) January 8, 2018
The irony of the typo was not lost on the people who recognize the weight of Trump associating himself with the word "consensual" at all. Multiple women have made allegations of sexual misconduct against Trump, actions for which the president has not faced any consequences. The fact that he mixed up the two words suggests he might not even know what "consensual" means.
Glad you corrected the tweet, we all know you don't know what consensual means. #ConsensualPresidency #Genius #likereallysmart

— Sarah Derrick (@shopgirlatsando) January 8, 2018
You can't make this stuff up.
Image Source: Getty / AFP / Jim Watson