Which Businesses Support Trump?
Here's a List of Businesses to Boycott — or Support — If You Oppose Trump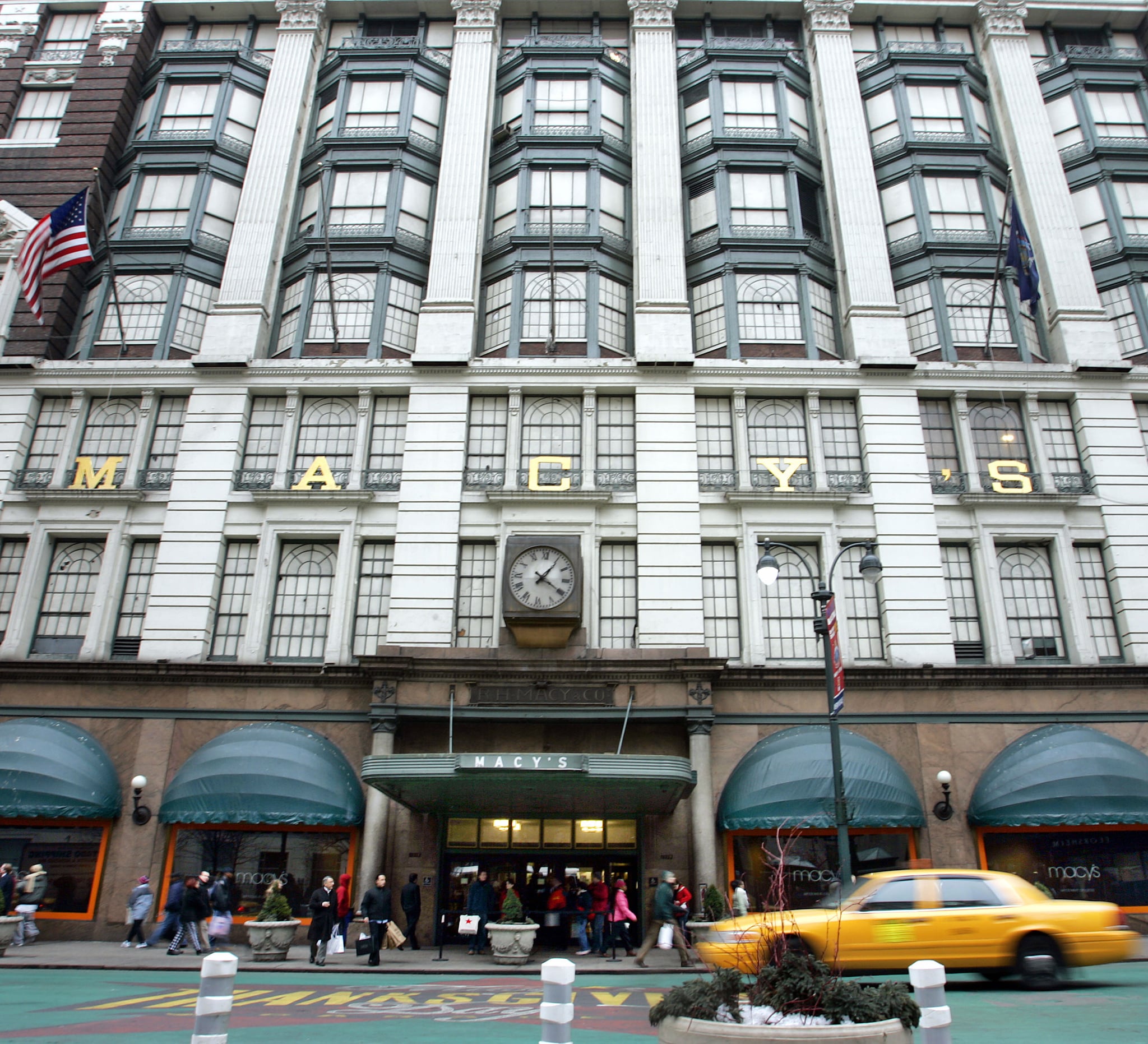 Donald Trump's controversial views have led several businesses to take a clear stance for or against him. If you're looking for a list of these businesses to help inform your consumer decisions, we're here to help.
Who's Against Trump?
From the moment he announced his presidential campaign, Donald Trump created enough controversy that some businesses cut ties with him. Macy's stopped selling Trump's line of menswear after he declared most Mexican immigrants were rapists and murderers, and stood by their decision even after the election. NBC also cut ties with him, canceling their broadcast of the Miss USA pageant, which Trump owned, and replacing him as the host of Celebrity Apprentice.
Designers like Marc Jacobs, Tom Ford, and Sophie Theallet have also made clear their disapproval of the president by refusing to dress the future first lady, Melania Trump. Additionally, an large list of artists rejected invitations to perform at the presidential inauguration on Jan. 20. The list includes Elton John, Garth Brooks, Gene Simmons, Andrea Bocelli, Charlotte Church, and Jennifer Holliday.
Who Supports Trump, and How?
One recently publicized case was that of L.L.Bean, which Trump praised in a tweet before he took office, thanking Linda Bean, heiress to the company, for her support. He also urged his supporters to buy the brand's products. (As president, he is now prohibited from endorsing specific brands by the Office of Government Ethics.) The tweet was issued in response to a $30,000 donation Bean made in support of Trump, which was recently revealed to have exceeded the annual limit for individuals.
Thank you to Linda Bean of L.L.Bean for your great support and courage. People will support you even more now. Buy L.L.Bean. @LBPerfectMaine

— Donald J. Trump (@realDonaldTrump) January 12, 2017
An online group, Grab Your Wallet, has compiled a list of businesses that consumers who oppose Trump could consider boycotting. These businesses fall into two categories. The first includes companies who have not necessarily openly expressed support for Trump, but who continue to carry either his brand's products or those manufactured for his daughter Ivanka Trump's brand. This category includes large companies like Amazon, even though its CEO, Jeff Bezos, who also owns the Washington Post, has been harshly criticized, and even threatened, by Trump. Macy's, despite having stopped selling Trump's clothing line, is also on the list, because the retailer continues to sell Ivanka's products. Other big names currently on the list include Bed Bath & Beyond, Bloomingdale's, Sears, Walmart, Saks Off Fifth, Winners, Kmart, and Lord & Taylor.
The second category includes companies who have supported Trump more directly, whether through public endorsements, donations, or advertising. For example, Steve Forbes, the chairman of Forbes Media, has publicly endorsed Trump, as have Hobby Lobby CEO David Green, Yuengling Beer owner Dick Yuengling Jr., and NASCAR CEO Brian France. Others have actively raised funds for or donated to the Trump campaign, such as New Balance chairman Jim Davis, who reportedly donated nearly $400,000, and of course, Linda Bean.
L.L. Bean issued a statement in response to its inclusion on the Grab Your Wallet list, stating:
We were disappointed to learn that Grab Your Wallet is advocating a boycott against L.L.Bean solely because Linda Bean, who is only one of 50+ family members involved with the business, personally supported Donald Trump for President.
The statement from L.L.Bean Executive Chairman Shawn Gorman goes on to say, "We are deeply troubled by the portrayal of L.L.Bean as a supporter of any political agenda. L.L.Bean does not endorse political candidates, take positions on political matters, or make political contributions. Simply put, we stay out of politics. To be included in this boycott campaign is simply misguided, and we respectfully request that Grab Your Wallet reverse its position."
Despite L.L. Bean's statement, the company remains on Grab Your Wallet's list. The website also points out companies who are advertisers on NBC's The New Celebrity Apprentice, of which Donald Trump remains executive producer. This category includes Tyra Banks's beauty line Tyra Beauty, the juice company Welch's, and Trident gum.
Finally, the website mentions a list of businesses for which a boycott case could be made, but which Grab Your Wallet has decided to exempt for various reasons. For example, PayPal cofounder Peter Thiel has actively supported Trump, but because Thiel is no longer involved with the company, PayPal is not on the boycott list. The Washington Post is also spared, despite being owned by Jeff Bezos (see above), because of the importance of maintaining free press and capable journalism under President Trump.