Who Is Ken Bone?
You've Never Heard of the Real Hero From Tonight's Debate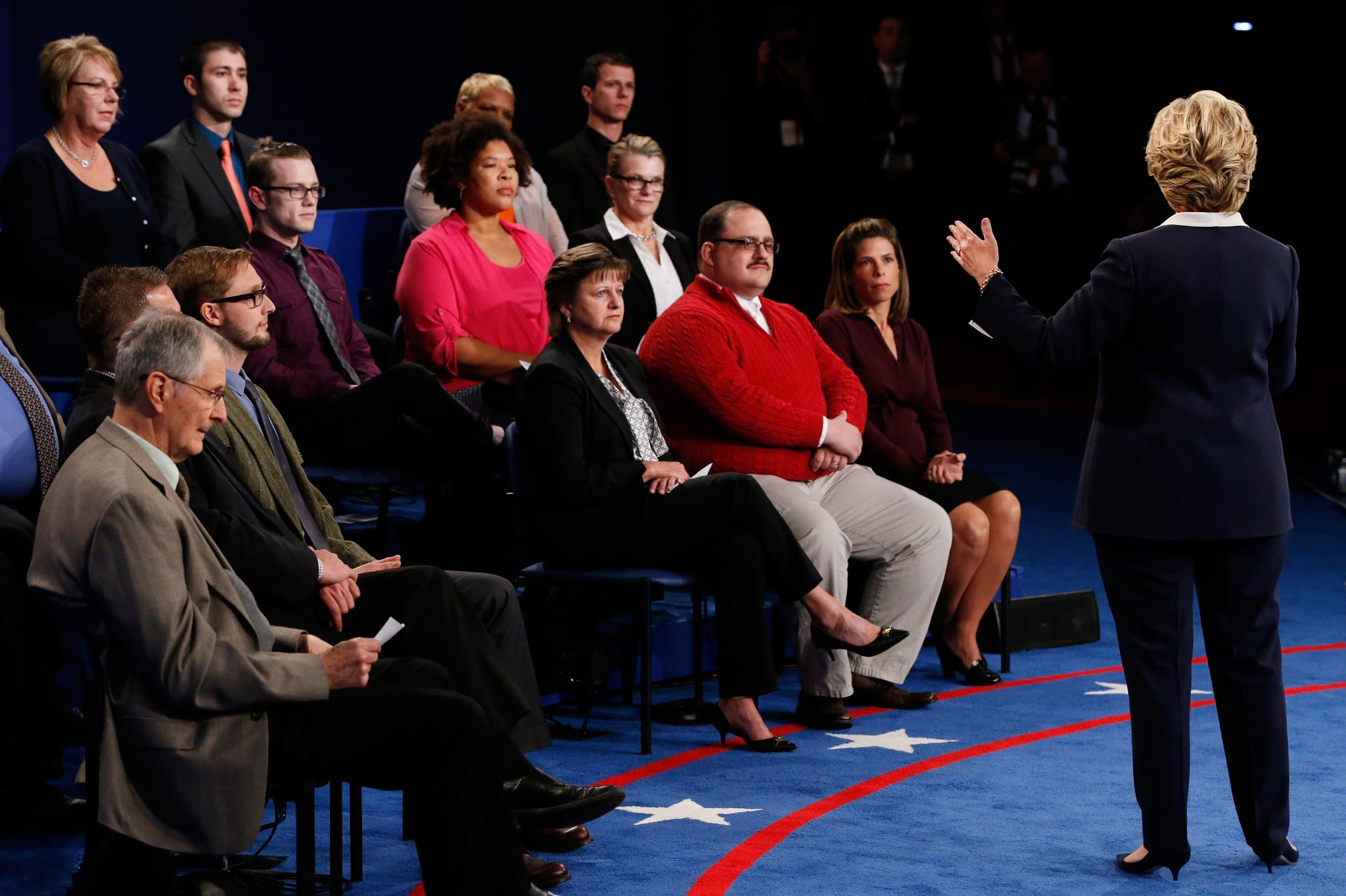 During tonight's presidential debate, Hillary Clinton and Donald Trump sparred relentlessly. While it's difficult to decidedly call which candidate "won" the debate, the internet already decided that the real winner was Ken Bone. After asking the candidates about their position on energy, Bone was unanimously declared the winner. Bone's impeccable delivery and charming sweater might have something to do with the declaration.
Bone asked, "What steps will your energy policy take to meet our energy needs while at the same time remaining environmentally friendly and minimizing job loss for fossil power plant workers?"
Twitter was ripe with praise for Bone and he instantly became the debate's hero. Here's how people reacted to his question.
Ken Bone rides off into the sunset #debate #kenbone pic.twitter.com/4BjaI985zr

— Matt (@Matt_Campbe) October 10, 2016
Bad To The Ken Bone

— Ken Bone (@Bro_Pair) October 10, 2016
Ken Bone just sitting there not even knowing he's currently the most famous person in the world. #debate

— Adam Newman (@Adam_Newman) October 10, 2016
#kennethbone .... a meme is born

— Eric Fisk (@eric_fisk) October 10, 2016
i feel like i would really get along with ken bone

— Shea Serrano (@SheaSerrano) October 10, 2016
I wasn't able to watch the debates tonight but from what I have gathered, one thing is certain: Ken Bone

— keith buckley (@deathoftheparty) October 10, 2016
I'm voting for #kennethbone

— Kevin Ray (@wtmkevin) October 10, 2016
Kenneth Bone could single handedly stop ISIS with his charming demeanor. Don't you just want to squeeze him? #KennethBone #Debate

— Marcelo Mayen (@marcelomayen) October 10, 2016
If Mike Pence does indeed want to drop out, Ken Bone might be a viable write-in.