Who Started the Women's March on Washington?
The Women's March on Washington Started With a Facebook Post by a Woman in Her 60s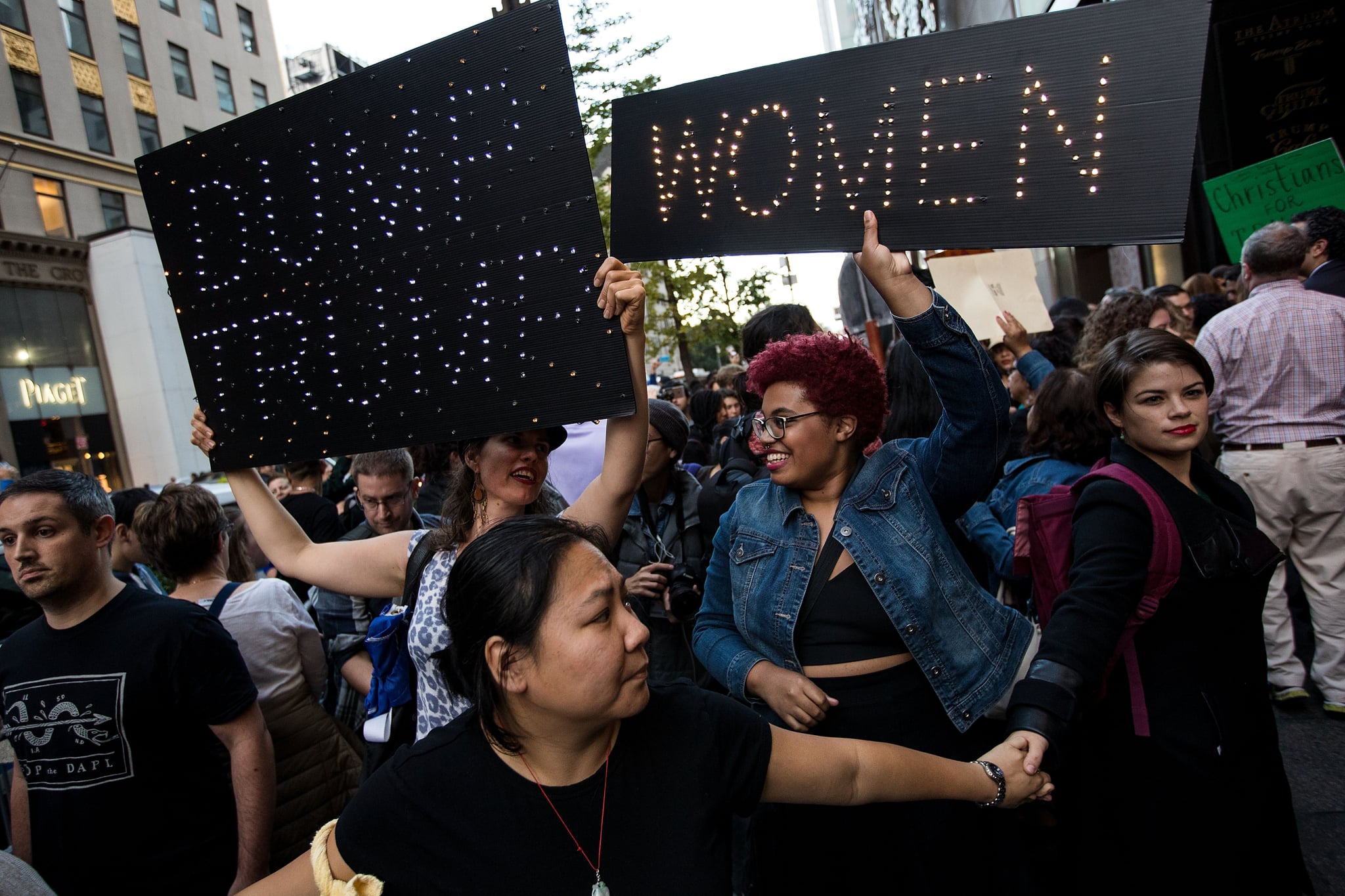 A history of protesting is not required to be an influential activist — and a retired attorney and grandmother in her 60s is proving just that. The night after Donald Trump was elected, Rebecca Shook, who lives in Hawaii, composed a Facebook post expressing her frustration and pondered if women could march on Washington during Inauguration Day.
Assisted by her friends, Shook created an event page for the march, which was shared on the popular Facebook group Pantsuit Nation. Within less than 24 hours, 10,000 people had confirmed their attendance, according to a report in The Washington Post. Now, over 160,000 people will join Shook to march on Washington the day after the inauguration.
Shook told Reuters that she launched the event with no plan or belief that it would materialize. "I was in such shock and disbelief that this type of sentiment could win," she said. "We had to let people know that is not who [we] are."
When it became clear that the march was not only happening but had also ballooned into an event that would be attended by thousands of people, Shook turned to experienced activists for assistance in organizing. A group of four women planned the march's logistics: Tamika Mallory, a gun-control activist from New York; Linda Sarsour, the executive director of the Arab American Association of New York; Carmen Perez, who runs Gathering for Justice; and Bob Bland, who runs a fashion brand.
Inspired by the seminal 1963 civil rights protest and in an effort to include all causes, not just women's rights, the organizers changed the event's name to the Women's March on Washington — with approval from Bernice King, Rev. Martin Luther King Jr.'s daughter.
After securing permits for 200,000 people to demonstrate in DC, the march will begin on Jan. 21 at 10 a.m. EST. Since gaining momentum, several prominent organizations and activists have offered their support, which is essential for funding. Many celebrities have also announced their attendance: Amy Schumer, Samantha Bee, and Jessica Chastain will join protesters on Jan. 21.
The Women's March on Washington organizers have also emphasized that the march's goal is to unite causes instead of championing a single movement. While it's labeled a women's march, activists will march under many proverbial banners: immigrants, the LGBTQ community, people with disabilities, Muslims, and African-Americans.