Women Are Getting IUDs After the 2016 Election
Even Women Who Don't Like IUDs Are Having Them Inserted Under President Trump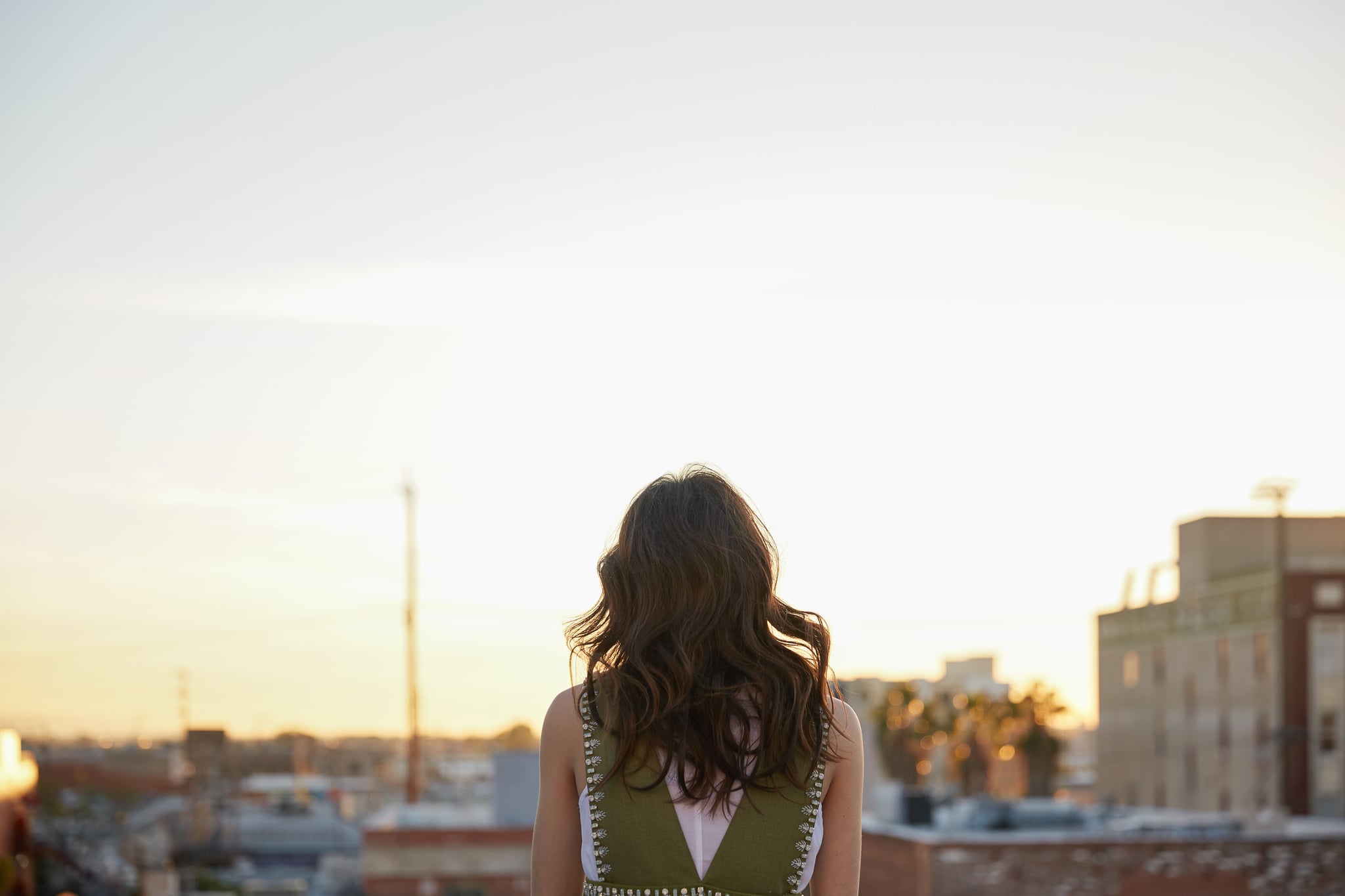 Image Source: POPSUGAR Photography / Sheila Gim
One thing is clear for women around America under President Trump: reproductive health care is in danger. When Trump chose the notoriously antiabortion Indiana Governor Mike Pence as his running mate, he sent a message that he would be a president who limited women's rights. When he actually won the election, many women stopped waiting for him to pass his first antiabortion laws and took matters into their own hands: they called their healthcare providers, began stockpiling Plan B, also known as the "morning-after pill," and had IUDs inserted to outlive Trump's presidency.
"If it weren't for the election, I would have waited until I had a steady partner to get any form of birth control," Alexandra, a 24-year-old college student from New York who prefers to use her first name only, told POPSUGAR over the phone. "But with all the healthcare reform threats, I wasn't sure if they would repeal the 'you're on your parents insurance until you're 26' thing. And even if they didn't, I'll be turning 26 before Trump's presidency is over. If this election has taught me anything, it's that you can't be too cautious."
As soon as the election was called on Nov. 9, Alexandra made an appointment to get an IUD. But when she showed up for her appointment, her provider told her the demand for IUDs was so high, they had run out. Other women, apparently, had the same fears.
Planned Parenthood has seen a 900 percent increase in demand for IUDs directly following the election.
A recent study conducted by AthenaHealth and Vox across 2,500 doctors' offices in America showed that the demand for contraception undoubtedly rose after Trump's election. The amount of IUD-specific appointments increased by more than two thousand in both historically conservative and liberal regions from October to December, showing that women were concerned about their health care even before Trump won the election.
Planned Parenthood confirmed the trend, telling POPSUGAR it has seen a 900 percent increase in demand for IUDs in their clinics directly following the election. Many women are choosing to get an IUD because they're concerned the Affordable Care Act will be repealed, said Dr. Raegan McDonald-Mosley, the chief medical officer at Planned Parenthood.
"Without coverage, out-of-pocket costs for IUDs can range from $500 to $1,000, which can be a major barrier for some women," McDonald-Mosely said. "The Affordable Care Act has had a huge impact on millions of people, particularly people of color, who often face systemic barriers to health care. This reaction is proof that people are concerned that they may lose their coverage under a new administration."
The Affordable Care Act, also known as Obamacare, made it mandatory for insurers to cover contraceptives for women. Without it, many women would have to forgo birth control, which can cost upwards of $60 a month depending on the type of birth control.
Reproductive healthcare proponents also urged women to get IUDs as soon as possible. On Nov. 8, New York-based nurse Clare Lyons tweeted to her followers in all caps "IF YOU CAN GET PREGNANT: TRY TO GET AN IUD IN THE NEXT 70 DAYS WHILE YOU ARE STILL COVERED." Lyons, who is currently in grad school to be a midwife, said she has worked as a nurse at various hospitals, including the University of Rochester Medical Center.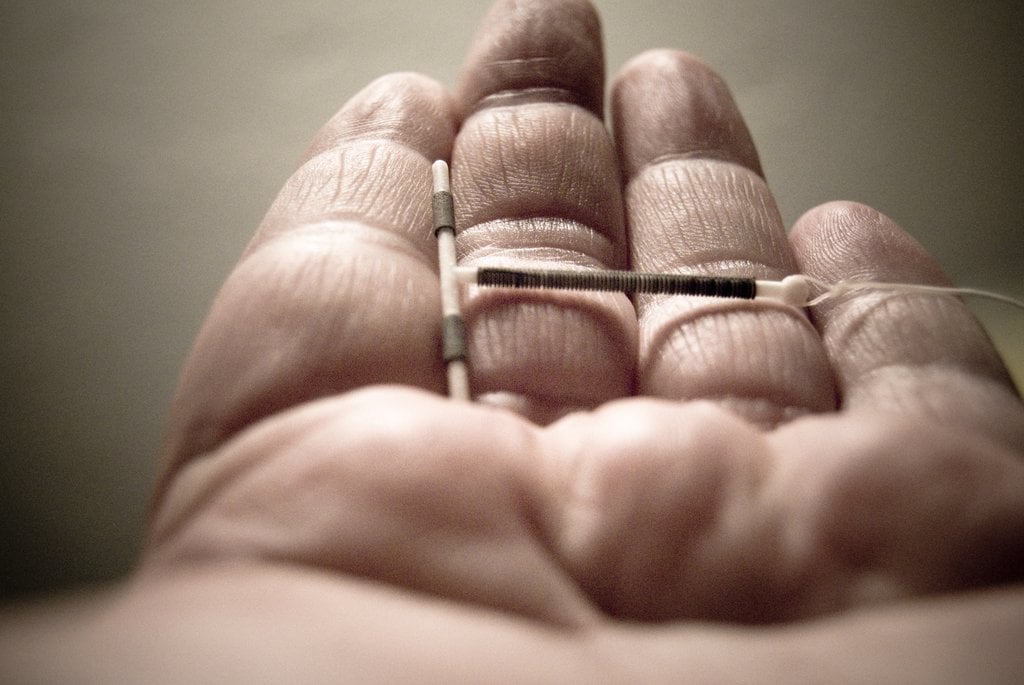 Image Source: Flickr user +mara
IUDs are an especially popular form of birth control because they can last anywhere between five and 12 years, outstripping Trump's term in office. They also have a much lower failure rate and don't require the patient to remember to take or reapply their contraceptive, unlike other forms of birth control like pills and patches.
Not all women prefer IUDs, but they are still having them inserted because it means they will have a relatively certain method of birth control for a few years even if other forms of birth control stop being covered by their insurance.
Lakshmi Ramgopal, a 32-year-old professor of classics from Chicago who got an IUD this month, is one of those women. She said she realized once Trump won that her access to abortion could be severely restricted. "I don't want an IUD, I prefer my birth control to be something I can see and control," said Ramgopal, adding that she's had severe cramps since the insertion — bad enough to prevent her from working. "The fact that I have to go through any of this because the government intends to police my body more restrictively than it already does indicates how swiftly women's rights are eroding. And I am one of the lucky folks with insurance right now."
"The fact that I have to go through any of this because the government intends to police my body indicates how women's rights are eroding."
Within his first week as president, Trump passed the global gag rule, which prohibits foreign aid from going to nongovernmental nonprofits if they even advise women on reproductive options that include abortion. Pence has also spoken out in favor of continued restrictions on abortion access, saying at the recent anti-choice march that Trump will appoint a Supreme Court justice who is against abortion.
Conservatives in Congress have proposed two bills that would limit women's access to abortions: one would ban abortions as soon as a fetal heartbeat could be heard and the other, HR 7, would ensure anyone covered by the Affordable Care Act couldn't receive "taxpayer money" for their abortions.
Ramgopal has also been stockpiling Plan B, an emergency contraception that can help prevent a pregnancy after intercourse, in case abortions become impossible to access altogether. She's not the only one who feels her reproductive health options are limited: either it means receiving contraception now or having to pursue a more dangerous and possibly illegal abortion in the future.
"I just find it so frustrating that I have to even be on birth control," Alexandra said. "The IUD puts my body through hell and if it weren't for this election, I would wait until it was absolutely necessary instead of feeling like I have to figure the next four years out right now. So it's like even by making a choice for my body, there's still a male influence dictating that choice."
Product Credit: Tory Burch vest and shorts, BCBGeneration shirt