Your Beloved Bitmoji Have Been Transformed Into a 3D Lens Filter on Snapchat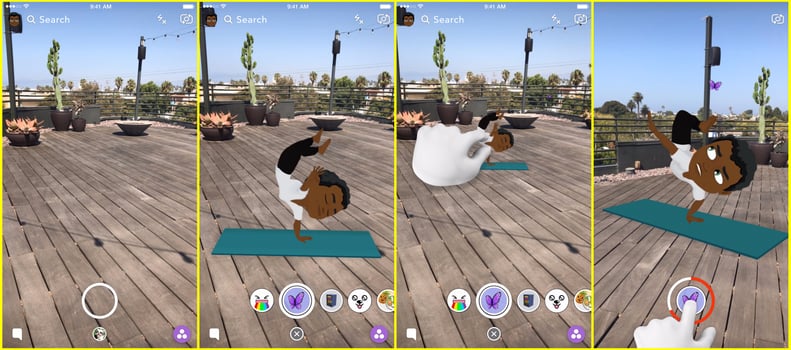 Snapchat's dancing hot dog has a new best friend, and it's you — or, at least, you in Bitmoji form. Snapchat is bringing your Bitmoji to life by making them 3D and unlocking their potential with augmented reality. The feature, which rollled out globally on Sept. 14 to both iOS and Android users, is bound to become as popular as the dancing hot dog itself.
To access your 3D Bitmoji, first make sure your Snapchat app is up to date and that you've created a Bitmoji that's connected to your Snapchat account. After that, open up the app, make sure it's using your rear-facing camera, and tap the screen. You should see about five new World Lenses pop up. Give it a second to populate and your 3D Bitmoji should appear. Move it around, make it bigger or smaller, and watch it do all sorts of things. You can send to your friends or post it to your story.
World Lenses on Snapchat, which use augmented reality to populate your real world with something animated, first appeared back in November 2016. Then, Snapchat debuted 3D World Lenses in April 2017. That feature was similar but let you play around with 3D objects. While still relatively new, Snapchat's consistently tried to come up with fun ones — including the ever popular (and lovable) dancing hot dog. Look ahead to see how to use this new feature and see the different 3D Bitmoji lenses you can currently access.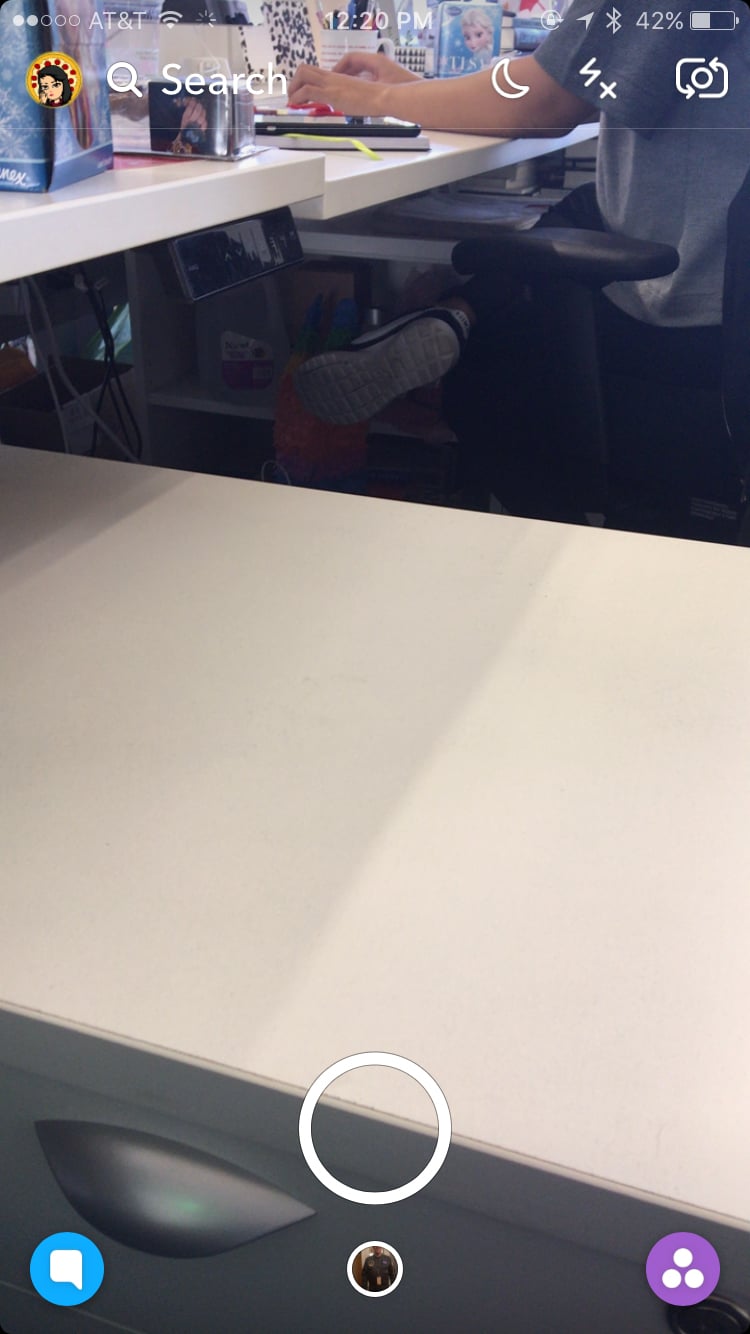 Find a surface and then tap the screen.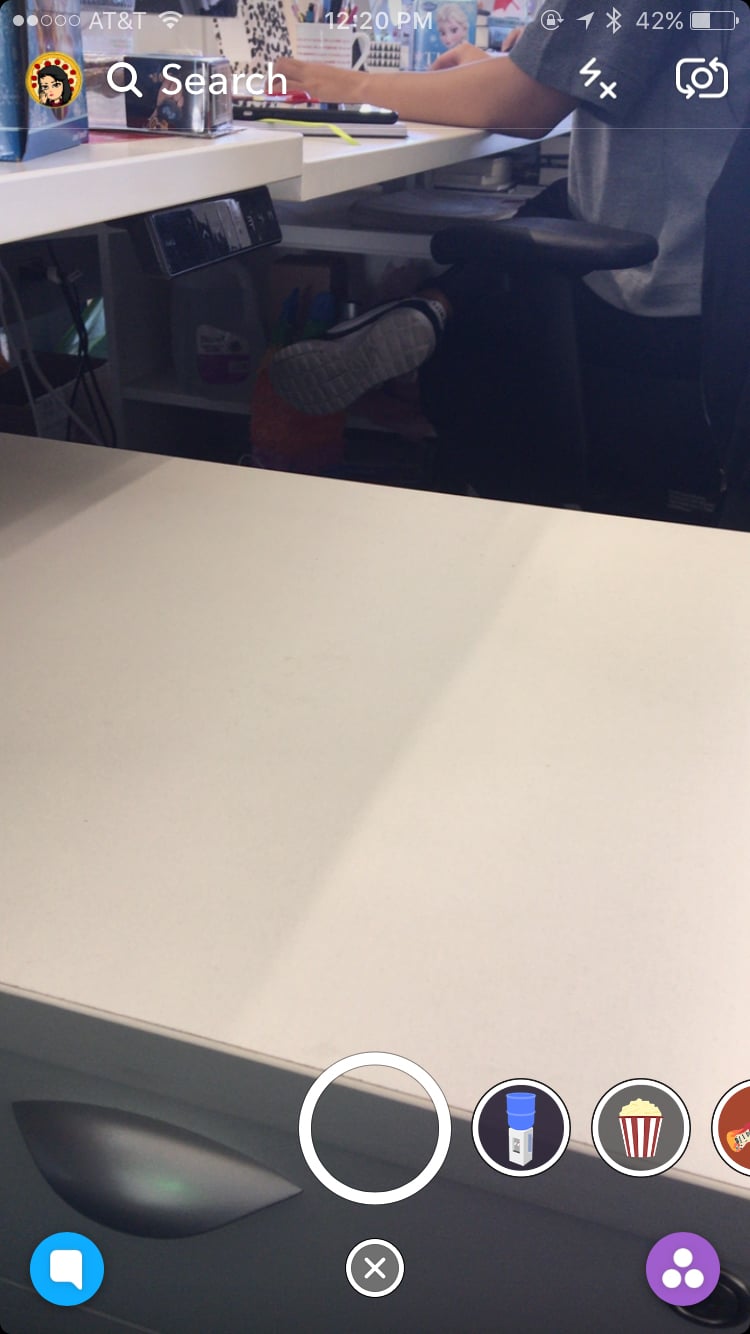 You'll see the new 3D Bitmoji Lenses populate.
Pick one and watch your Bitmoji come to life!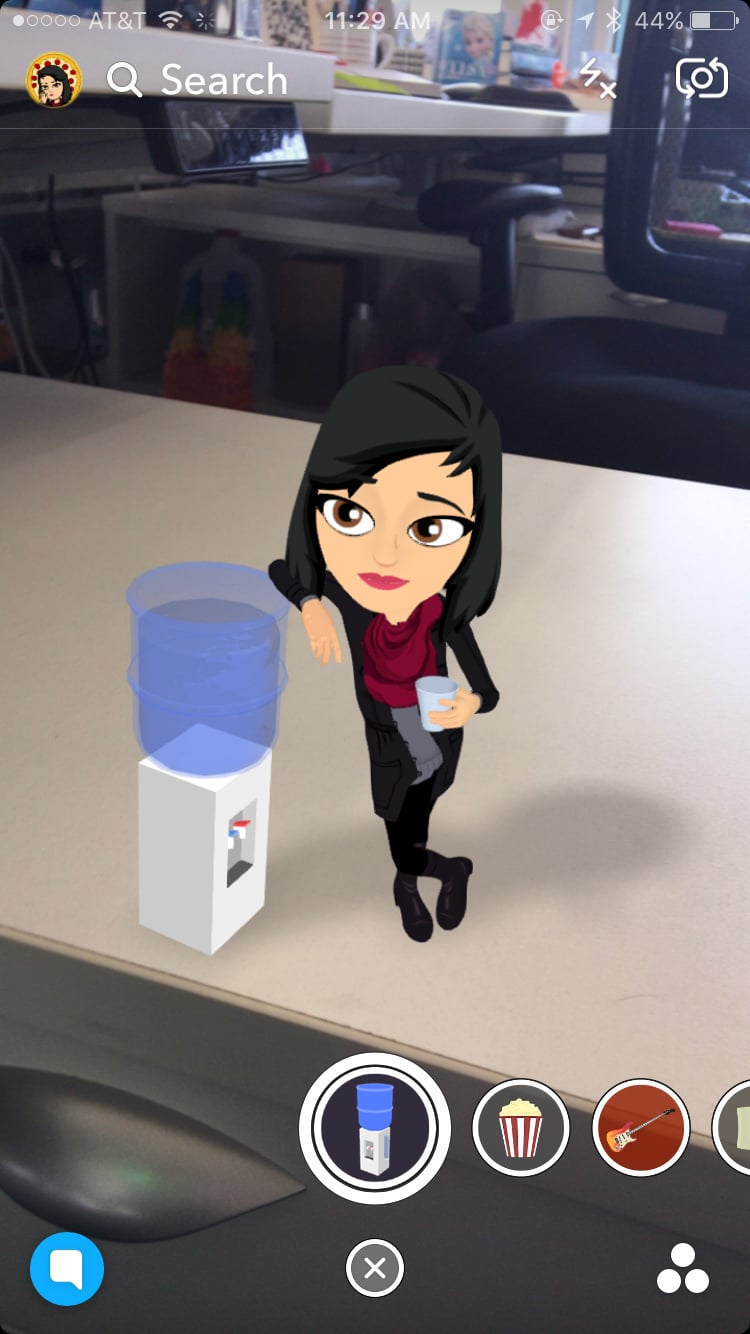 Your Bitmoji can hang out by the water cooler.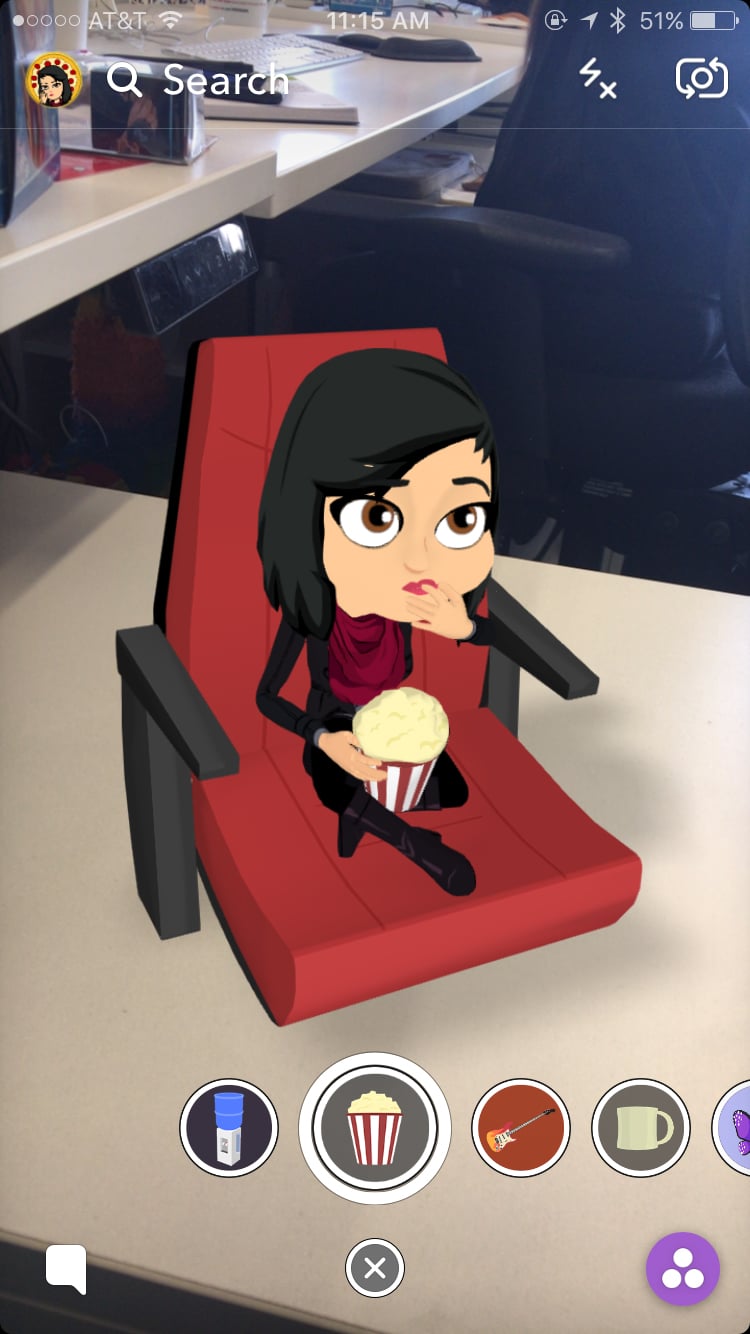 It can watch a movie and snack on some popcorn.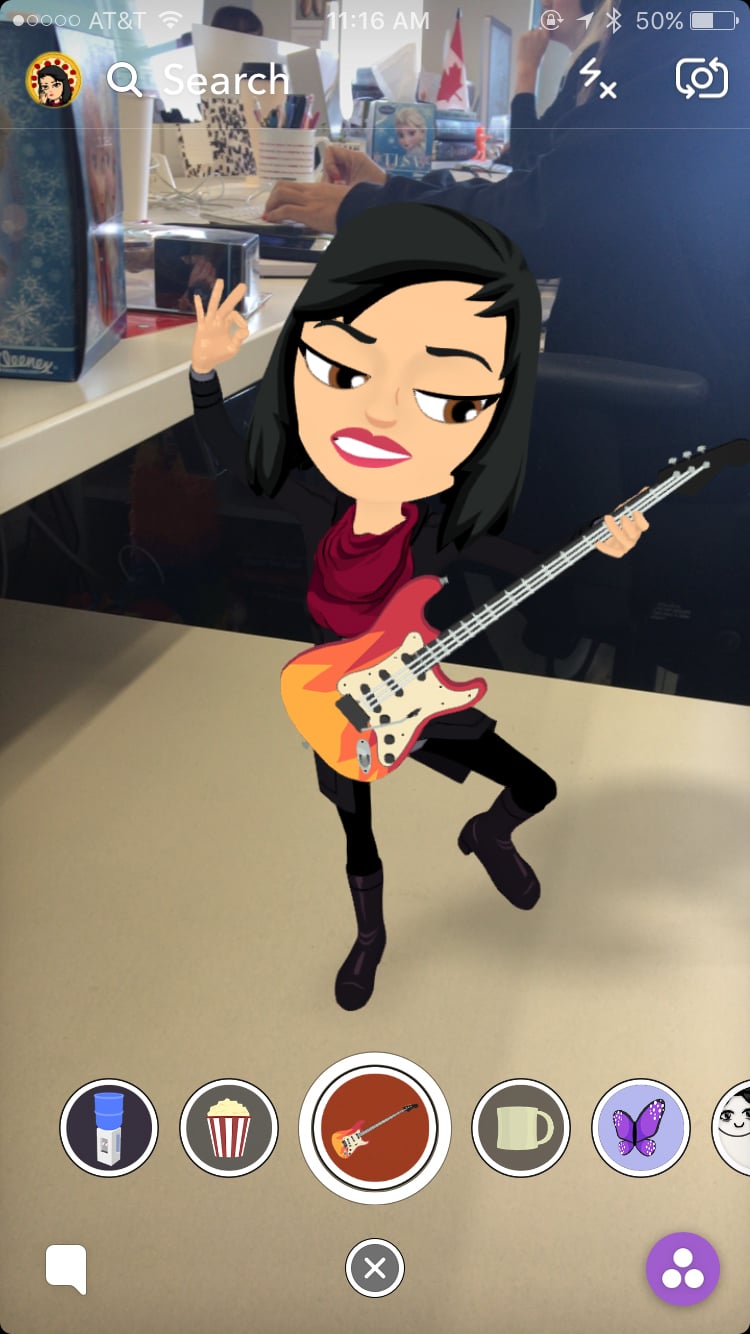 It can rock out pretty hard.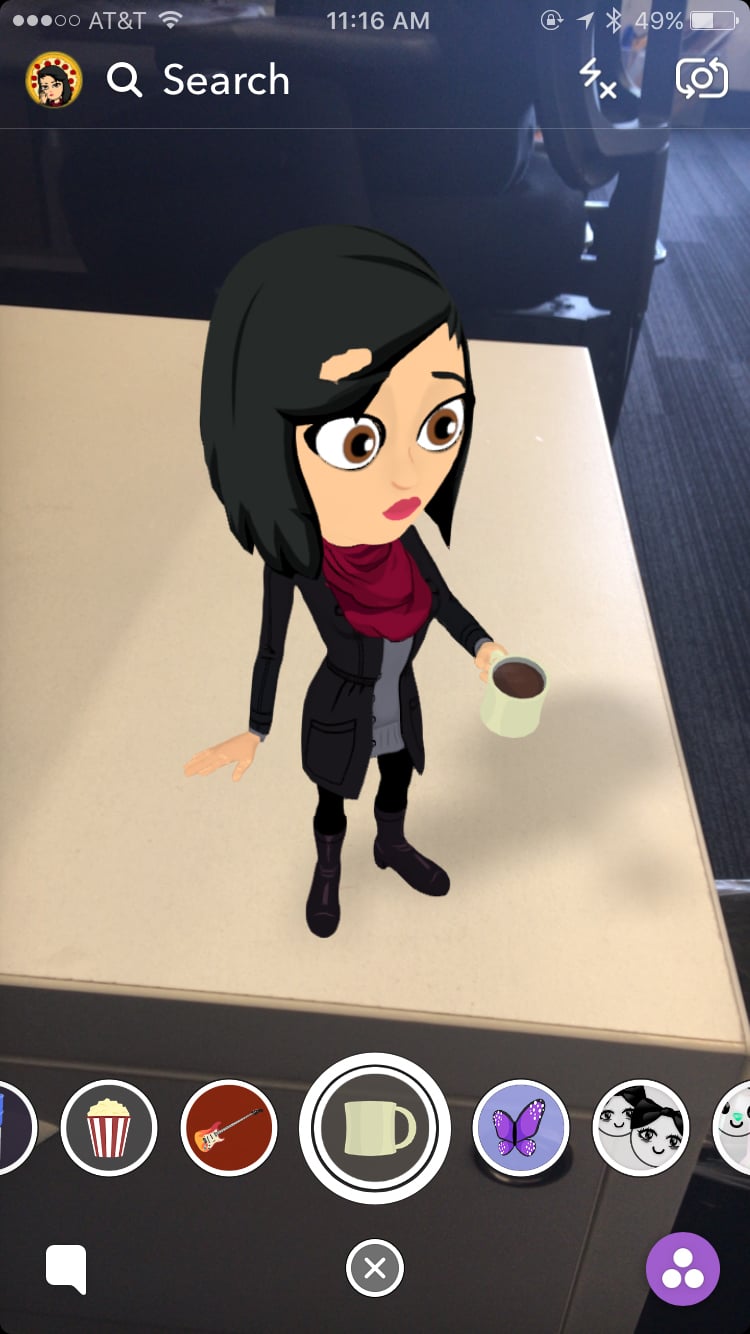 It can also get a morning cup of coffee.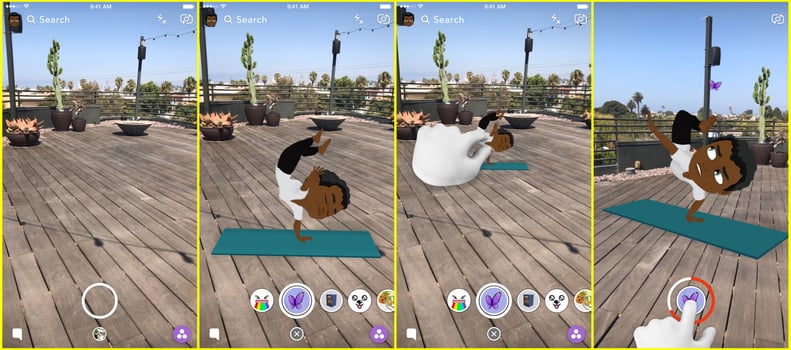 Still confused about how to use it? Here's a step-by-step look.