Is the iPhone Upgrade Program Worth It?
The iPhone X Might Finally Convince You to Join Apple's Upgrade Program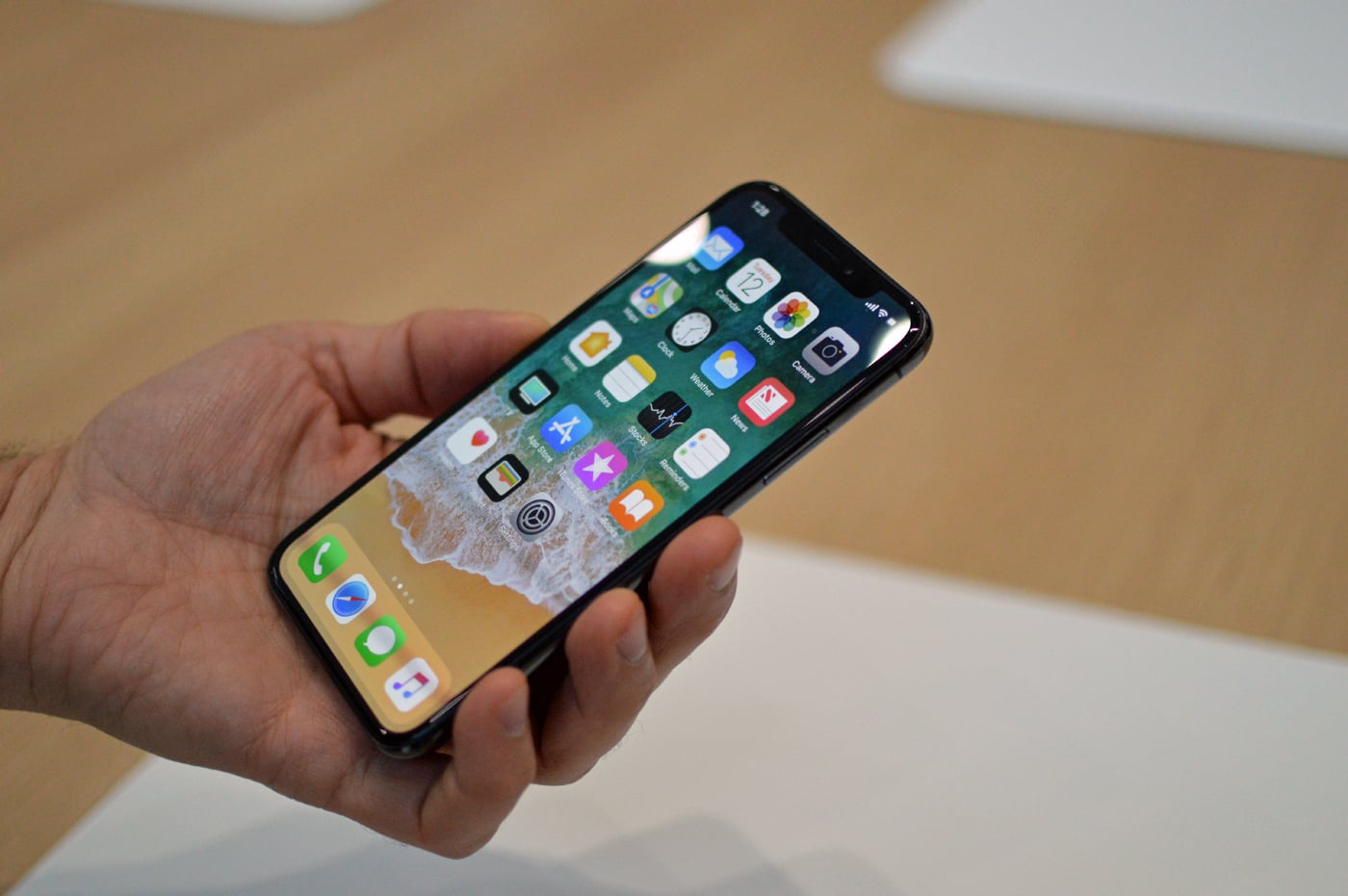 If you're clamoring to get your hands on the new iPhone X but out of your mind about the $999 price tag, you might want to consider the iPhone Upgrade Program. The program started with the iPhone 6S and 6S Plus line and lets you get a new iPhone every year and pay off the phone in monthly installments, while also giving you AppleCare+ coverage — just in case you do end up damaging the phone before you're due for a new one. Below, we've run through what you need to know about the program before signing up.
What is the iPhone Upgrade Program?
It's Apple's version of an incentive program for people who always want the latest iPhone. It works with most carriers, gives you AppleCare+ coverage, and lets you trade in your "old" iPhone after making 12 payments. Or you can pay off the phone over 24 months with zero percent interest.
What are the AppleCare+ benefits?
With AppleCare+, your iPhone is covered if the following happens to it: screen damage, accidental drops, and liquid damage. You get two years of hardware repairs as well get to claim "two incidents of accidental damage." The accidental damage does come with a fee; you'll be charged $29 for service if something's wrong with the screen or a flat $99 service fee for anything else. You also get to talk to "Apple experts" by chat or phone, 24/7. To be clear, every iPhone purchase does come with some form of AppleCare+ already; you get one year of "hardware repair coverage" but only 90 days of support to talk to "Apple experts."
What information or requirements does Apple need before I can join?
First of all, you need to be at least 18 years old. Then, either join online or in store, let them know what your phone carrier is, back up your iPhone's data, and be ready to provide a credit card and other identifying information about yourself. Unfortunately, you cannot join the program with a debit card.
Can I trade in my old iPhone before joining?
You can trade in your old iPhone and receive a credit. If you join at an Apple Store, you'll get the credit back on your credit card, whereas if you do it online, you'll get a gift card in the mail.
So, how much will the iPhone X cost with this program?
If you buy the 64 GB model, the iPhone X will cost $49.91 under the iPhone Upgrade Program. If you opt for the 256 GB model, it will be $56.16 per month. If you're already a member of the iPhone Upgrade Program, Apple has some good news; you can confirm that you're eligible for the upgrade and get those necessary details out of the way before presale starts.
Are other phones eligible to purchase under this program?
Yes, both the iPhone 8 and 8 Plus also qualify under this program. The iPhone 8 64 GB model will cost $34.50 a month, with the 256 GB model costing $40.75 a month. The iPhone 8 Plus 64 GB model will cost $39.50 a month and the 256 GB model $45.75 a month.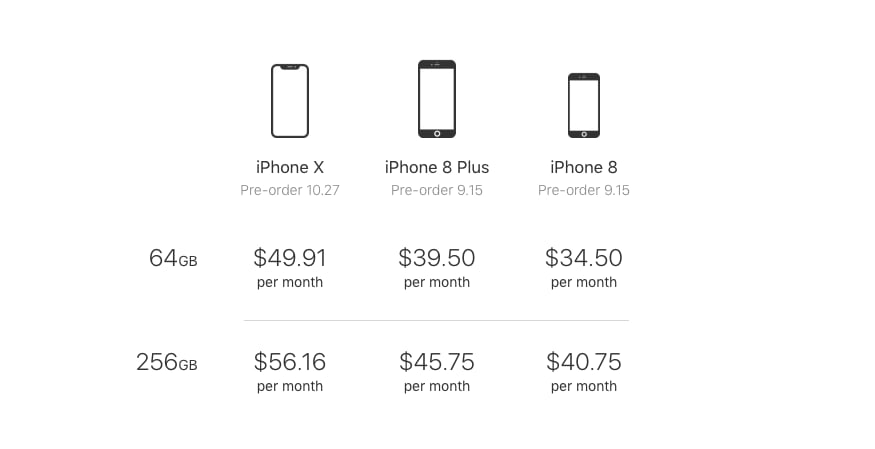 Though you're paying a bit more than you would at your carrier, you get AppleCare+ coverage. Considering both of the new iPhone models are made out of glass, it's probably not a bad idea to have it just in case.
Image Source: POPSUGAR Photography / Ann-Marie Alcántara