The Significance of Deb Haaland as Secretary of the Interior
Deb Haaland's Appointment as Interior Secretary Signals a Profound Win For Indigenous People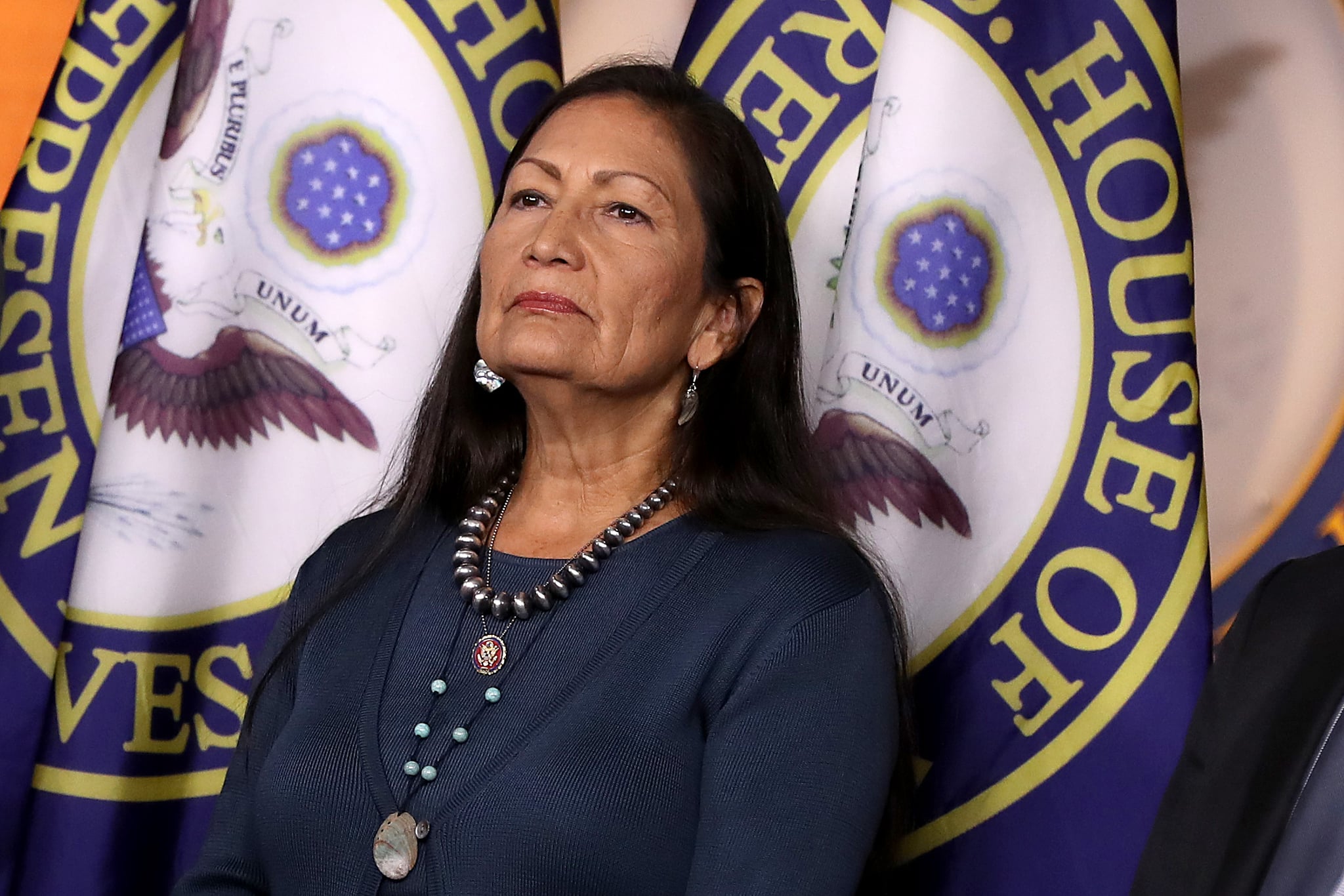 With nearly a month until Inauguration Day, President-elect Joe Biden continues to make historic appointments: on Dec. 17, the future leader announced Deb Haaland as his pick to oversee the Interior Department. Haaland was most recently the representative for New Mexico's first congressional district after being elected in 2018, and she previously served as the chairwoman of the Democratic Party of New Mexico. As a member of the Laguna Pueblo, Haaland will be the first Indigenous person to hold a presidential cabinet position.
Biden famously said his presidency would offer "time to heal" in his acceptance speech. This recent appointment similarly signals a collective healing following the government's history of broken treaties and violence toward Indigenous people. As interior secretary, Haaland will be responsible for managing and conserving tribal lands, as well as national parks and natural resources. She will also work to undo the Trump administration's desecration of public lands and help carry out Biden's comprehensive climate plan, among many other duties.
"It would be an honor to move the Biden-Harris climate agenda forward, help repair the government to government relationship with Tribes that the Trump Administration has ruined, and serve as the first Native American cabinet secretary in our nation's history," Haaland said in a statement shared with The New York Times.
The news was celebrated by congresspeople and celebrities alike. "Much love to all our relatives for which this moment is long overdue," Ava DuVernay tweeted, while Rep. Alexandria Ocasio-Cortez said, "This is a big deal. Historic appointment. A visionary Native woman in charge of federal lands. Unequivocally progressive. Green New Deal champion. Exquisitely experienced . . . Sister, you are going to do such a great job. I am so proud of you and the movement."
"She is the visionary and powerhouse leader needed to safeguard our lands and our future."
The nomination is a momentous win for representation, and its significance to Indigenous communities cannot be underplayed. In a press statement, Nikki Pitre, the executive director of the Center for Native American Youth, described the moment as "historic" and "groundbreaking." Pitre said, "Native youth look to her as more than a role model, but as an Aunty, because we trust her and are continually inspired by her leadership." Crystal Echo Hawk, the founder and executive director of IllumiNative, also described feeling a sense of trust in Haaland's leadership. "She is the visionary and powerhouse leader needed to safeguard our lands and our future," Hawk said, adding, "This appointment is a victory in our collective fight against systemic racism and discrimination. However, the fight is far from over. Native peoples must be represented in all departments and all levels of the US government."
Just two years ago, back when she was running for Congress, Haaland spoke to POPSUGAR about the importance of representation in government. "I think that diversity is the most important thing right now for elected offices, because we need everyone at the table. We need everybody's input on how to solve the issues that are plaguing our society," she said. "It's been evident to me that having a first Native woman would help to move the conversation forward in maybe a different way than it has."
Now that she has been formally selected by Biden, Haaland will have to be confirmed by the Senate. The upcoming Georgia runoff elections on Jan. 5 will determine which party controls the Senate.