How to Watch Joe Biden and Donald Trump's Oct. 15 Town Halls
Joe Biden and Donald Trump Will Both Hold Town Halls on Thursday — Here's How to Watch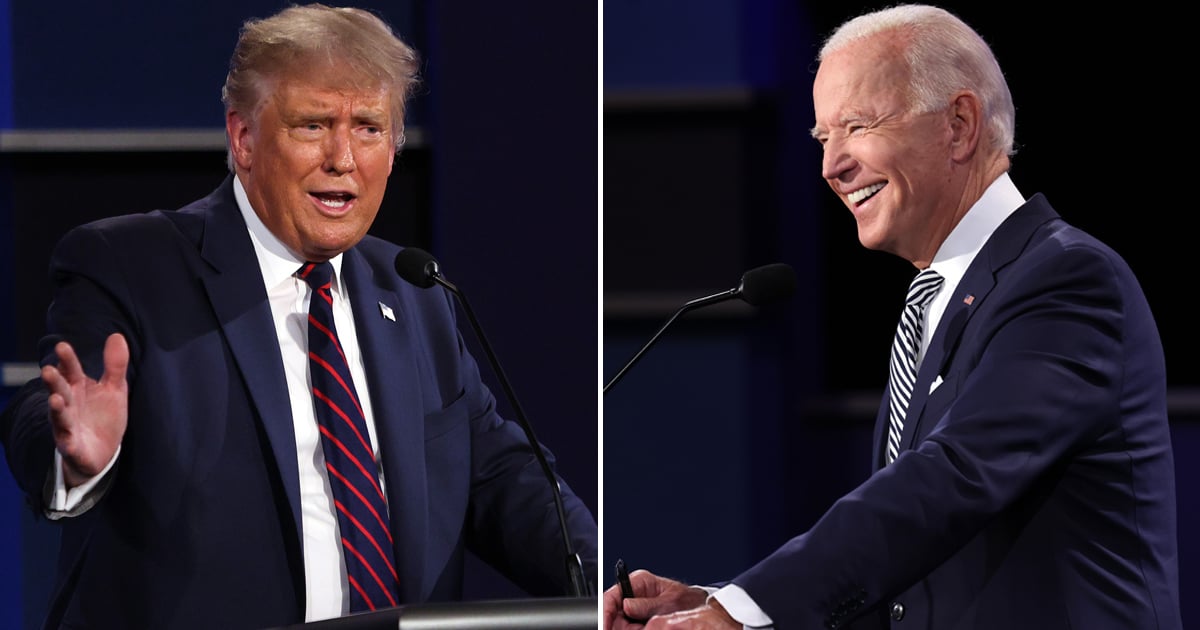 On Thursday, Oct. 15, both President Donald Trump and former Vice President Joe Biden will answer questions straight from the American people, during town hall-style events being broadcast live to homes across the country. The problem? They're appearing on separate networks in competing time slots, at 8 p.m. ET.
The news came after the announcement that the second presidential debate would be canceled because Trump refused to participate virtually following his novel coronavirus (COVID-19) diagnosis. The Biden campaign immediately moved to schedule a town hall on ABC, and NBC now faces widespread criticism for allowing Trump to schedule his event at the same time. This is seen as both a disservice to voters who want to hear from both candidates, and a permission slip for Trump to rewrite the rules and turn what should be informational viewing for voters into a ratings war.
Fair or not, the town halls are taking place at the exact same time, and while they're not a replacement for the debate, they can still help you learn more about where the candidates stand on the issues that are most important to you. Here's how you can tune into one or both.
How to Watch Joe Biden's Town Hall on ABC
Biden's event will be broadcast live from Philadelphia on ABC and moderated by anchor George Stephanopoulos. If you don't have cable or won't be in front of your TV, you can also tune into a live stream on ABC's YouTube channel.
How to Watch Donald Trump's Town Hall on NBC
Trump's town hall will take place in Miami and will be broadcast live on NBC, MSNBC, and CNBC. You can also watch the live stream on NBC's YouTube channel. The event will be moderated by TODAY anchor Savannah Guthrie.
What If I Want to Watch Both Biden and Trump's Town Halls?
You can, but you'll need to get creative. Because it will be nearly impossible to watch both town halls at the same time, your best bet is to watch one live, and then follow up with the second after it has aired. You can either record the second town hall on your DVR, or access the full video on demand or through the network's respective YouTube channel once the broadcast has ended.
As for the rest of this year's debates, so far both candidates have agreed to participate in an in-person debate on Oct. 22 at Belmont University in Nashville, TN. It will be available to watch on major news networks, and also be live streamed for viewers who do not have cable access.