Will There Be a Virtual Presidential Debate?
So, Uh, Trump Is Refusing to Do a Virtual Presidential Debate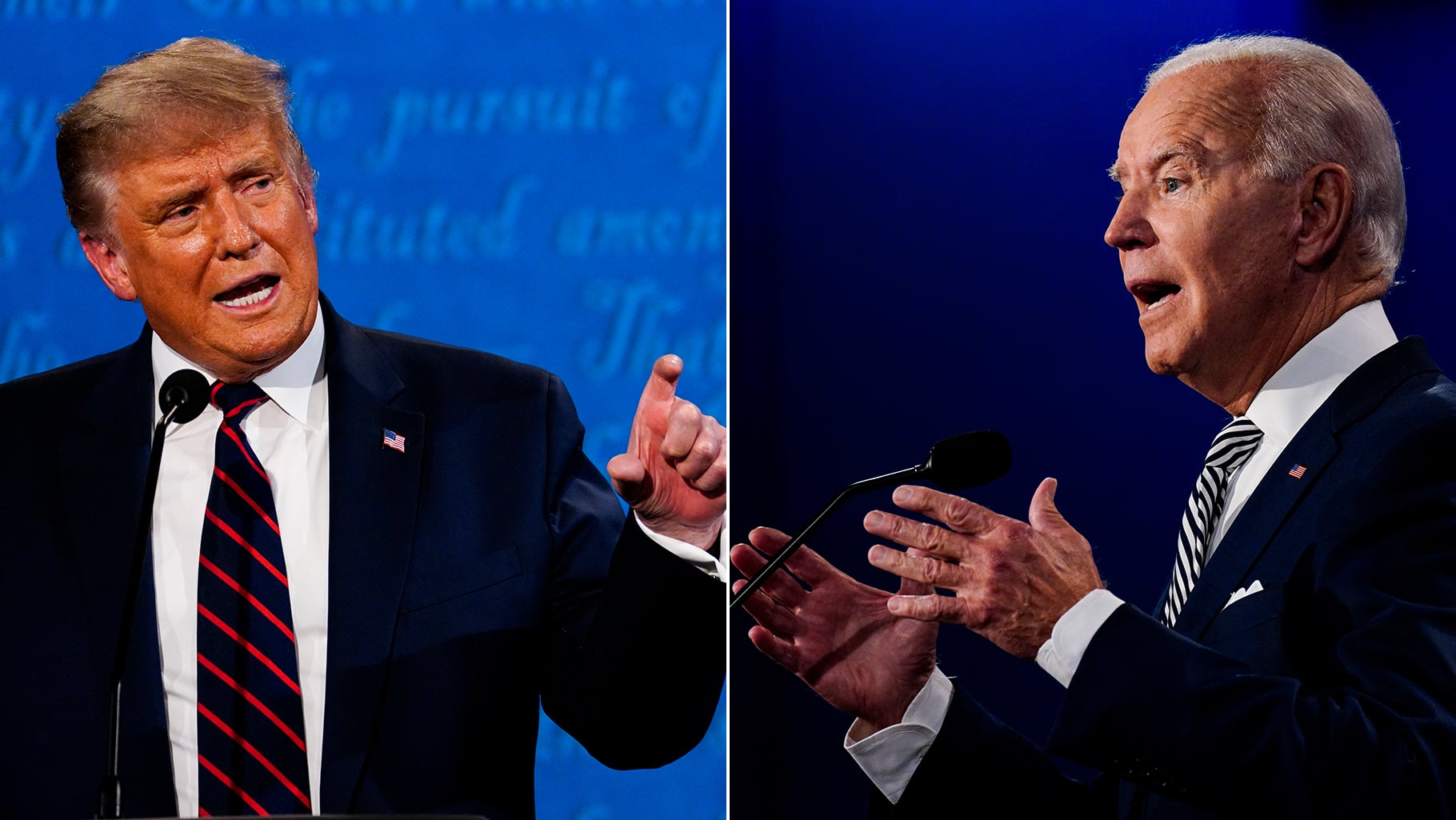 Update: Since President Trump has chosen to not participate in the virtual debate, The Hill has confirmed that Joe Biden will instead speak at a town hall hosted by ABC News in Philadelphia. It will be moderated by anchor George Stephanopoulos.
Original post: Virtual school, virtual dates, virtual doctor's appointments — Americans have done them all. But President Trump is refusing to do a virtual presidential debate, and his reasoning is quite jarring. Just one day after Sen. Kamala Harris and Vice President Mike Pence squared off behind plexiglass screens, the Commission on Presidential Debates said the second presidential debate, set to take place on Oct. 15, will be held virtually because of Trump's coronavirus diagnosis. During a virtual call on Fox Business on the morning of Oct. 8, Trump said he's "not going to do a virtual debate."
"I'm not gonna waste my time on a virtual debate," the president said. "That's not what debating is all about. You sit behind a computer and do a debate, that's ridiculous, and then they cut you off whenever they want."
The second debate was scheduled to take place at the Adrienne Arsht Center for the Performing Arts in Miami and be moderated by Steve Scully of C-SPAN. Scully will still be moderating the debate from Miami in what is said to be a "town hall format." When asked about the president's statement, Joe Biden had a very realistic response. "We don't know what the president's going to do, he changes his mind every second," Biden said.
Well, Chasten Buttigieg said it best: "If we expect second graders to show up for virtual school, the least Trump could do is show up for a virtual debate."