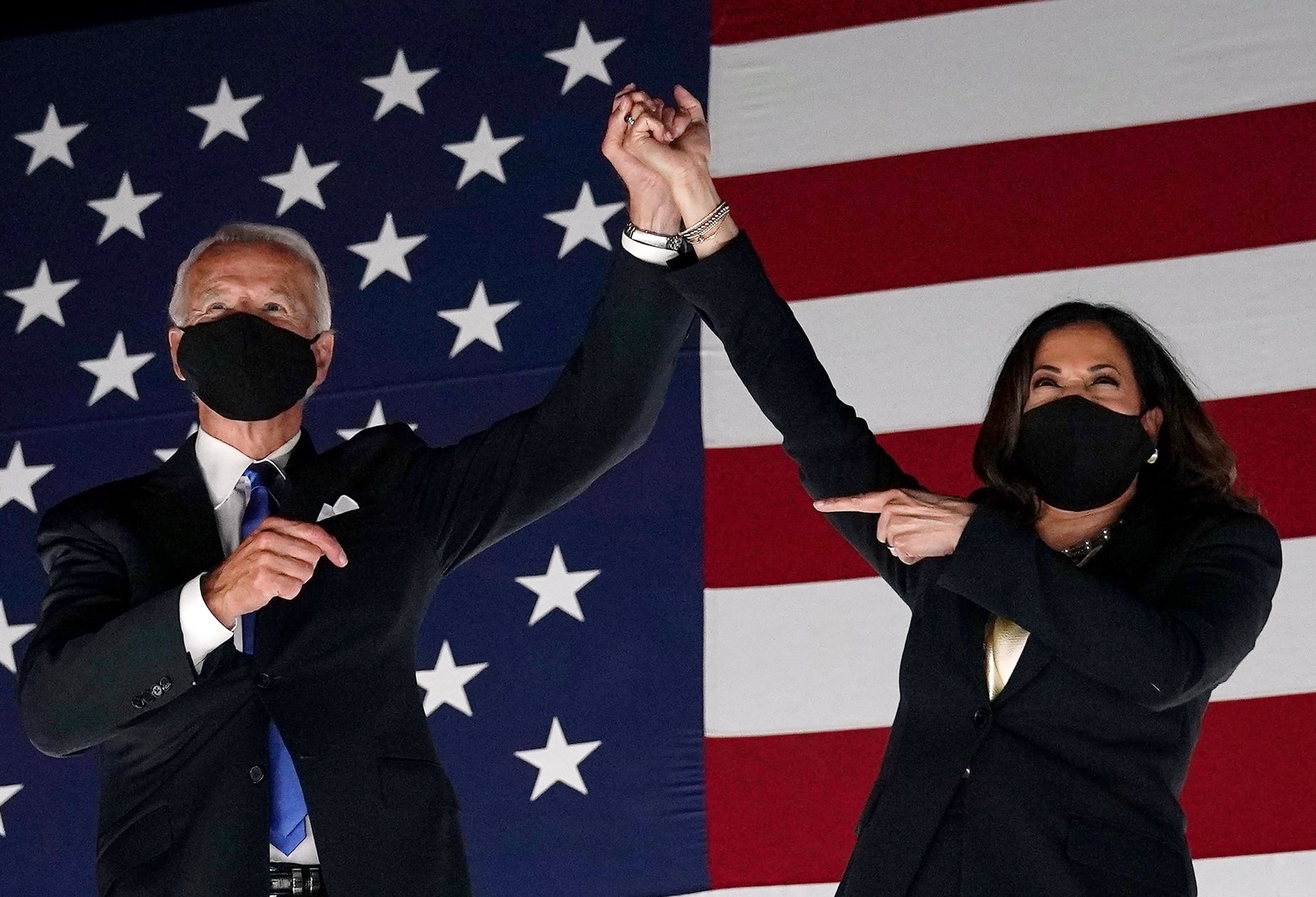 Image Source: Getty / AFP
The morning after the 2016 election felt surreal. Like many of you, I woke up full of heartache and uncertainty. How would I explain Donald Trump's win to my three daughters? How would I rally my team to move forward when so many of us were reeling from loss and worry? There were no easy answers. What I did know is that I started POPSUGAR from a place of hope, positivity, and community. And I knew we could not lose that hope.
Don't get me wrong; the last four years have been challenging, disappointing, and oftentimes downright terrifying for so many of us. But as former President Barack Obama said on the 2008 campaign trail: "Hope is not blind optimism." Hope demands more of us. Hope demands we confront the crises America is facing and confront that our current president is not equipped to address them — or even interested in doing so. Hope demands we confront our own responsibility to take action and do the work to become the America we want to be. So, in 2020, I feel more inspired and excited to reach and work and fight for this country than I ever have before. Because this year, we have the potential and the power to change course and move toward a new vision of America. An America where all of us can feel safe, included, and cared for. There is no question that former Vice President Joe Biden and Senator Kamala Harris are the team to lead us there.
Not only are American values at stake, but amid the COVID-19 and racial-injustice pandemics, American lives are, too.
Biden and Harris have clear, decisive plans to tackle some of the most pressing issues Americans — especially millennial and Gen Z women — are facing today. These include taking swift action to curb the spread of COVID-19, addressing the crisis of racial injustice, and making child care and healthcare more affordable for families across the country. There is so much work to be done to get America back on course, and Biden has demonstrated through decades of public service that he is willing and prepared to roll up his sleeves and do it. He is principled, caring, and focused. He empathizes with the losses so many Americans are coping with today. He has the experience and the energy to take on this job. And he has a formidable partner in Harris. As anyone who has watched her in action on the Senate floor — or on the move on the campaign trail — knows, she gets answers and gets things done.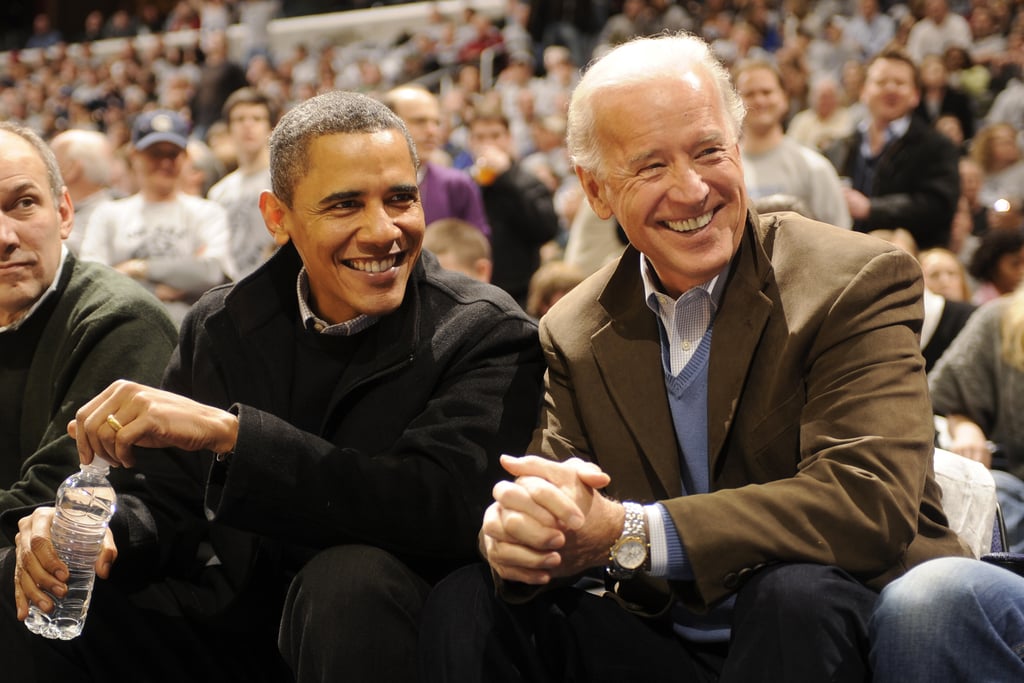 Image Source: Getty / Mitchell Layton
I understand that many people are disillusioned by the choices in candidates this year, whether they wish they could vote for a traditional, reasoned Republican to represent their party or that a more progressive Democrat would represent theirs. But consider what choosing not to vote out of a lack enthusiasm means when this much is on the line. Our country simply cannot survive another four years of a Trump presidency. Not only are American values at stake, but amid the COVID-19 and racial-injustice pandemics, American lives are, too.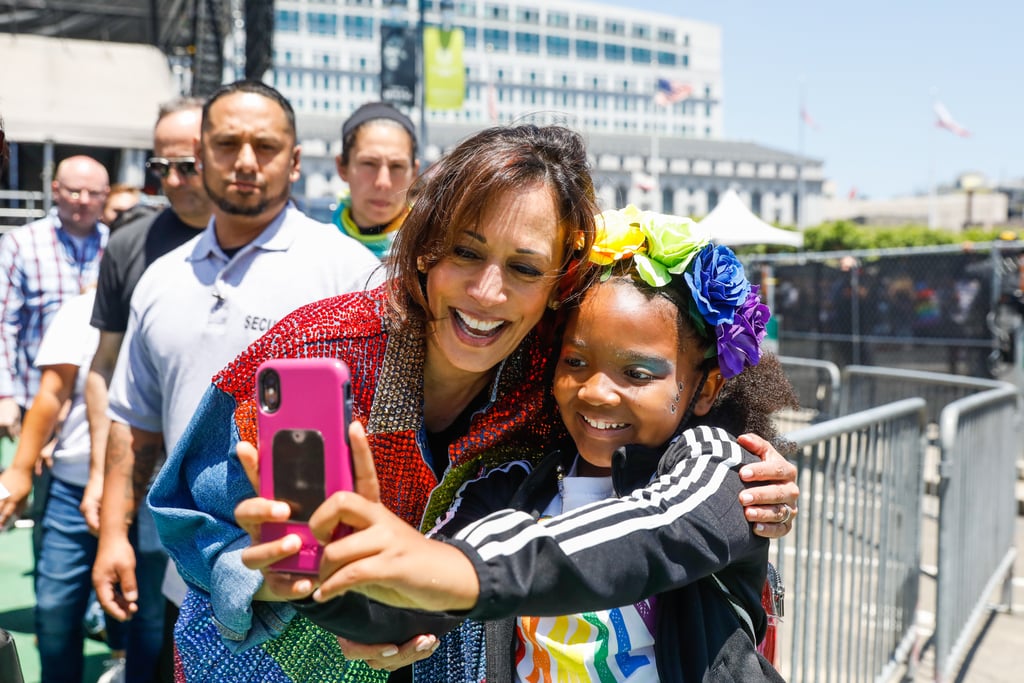 Image Source: Getty / San Francisco Chronicle / Hearst Newspapers
I also know there are people who are disillusioned by voting or doubt that their individual vote has an impact. But consider that, in 2016, the election was decided by fewer than 80,000 people in three states. Consider that, this year, one in 10 eligible voters will be Gen Z. Consider that, in casting your vote, you can advocate for your friends, family members, and neighbors who may not be able to vote themselves, whether it's because of their age, legal status, or criminal history. Even if you think you're registered to vote, now is the time to check your registration status and make a voting plan. Whether you visit the polls on Election Day or mail in your ballot (don't forget to sign it!), studies show that voters who make a plan are 10 percent more likely to cast their ballots. You can also text POPSUGAR to 26797 for information on your local elections and to confirm your registration.
This is not to say that voting is the only way to participate in government and activism, but it is a critical one. As voter-suppression efforts remain an ongoing threat across the country, and the president himself tries to call into question the safety and security of mail-in voting — which, let us remind you, is absolutely safe and secure — it should be clearer than ever that every vote has power. If it didn't, there would not be so many people hell-bent on preventing others from casting their ballots. This is why our colleagues at NowThis are reaching out to voters in the crucial states of North Carolina, Arizona, Wisconsin, Florida, Minnesota, Michigan, Nevada, and Pennsylvania, which hold so much power to help shape our future.
It should be clearer than ever that every vote has power. If it didn't, there would not be so many people hell-bent on preventing others from casting their ballots.
I recognize that maintaining our hope during this trying time can be difficult. The losses and challenges Americans have faced so far in 2020 are innumerable, and while we may be grieving together as a country, we are also doing so in isolation as the COVID-19 pandemic keeps us at a physical distance. In those difficult moments, I urge you to seek out hope. I personally find hope in the energy and conviction Biden and Harris have for a better America. In the young people raising their voices and amplifying the Black Lives Matter movement. In the front-line workers who are tackling the COVID-19 crisis at great personal risk. In artists and activists like our latest POPSUGAR digital cover star, Becky G, who is using her considerable platform to mobilize young voters and voters of color across America. I find hope in the women I work with, the women who raised me, and the young women I am raising.
On Nov. 3, America will stand at a crossroads. Let's choose the path of hope. Let's choose Joe Biden and Kamala Harris.
— Additional reporting by Lindsay Miller