Who Is Moderating the Next Presidential Debate?
After Those Dueling Town Halls, Here's Who Will Moderate the Final Presidential Debate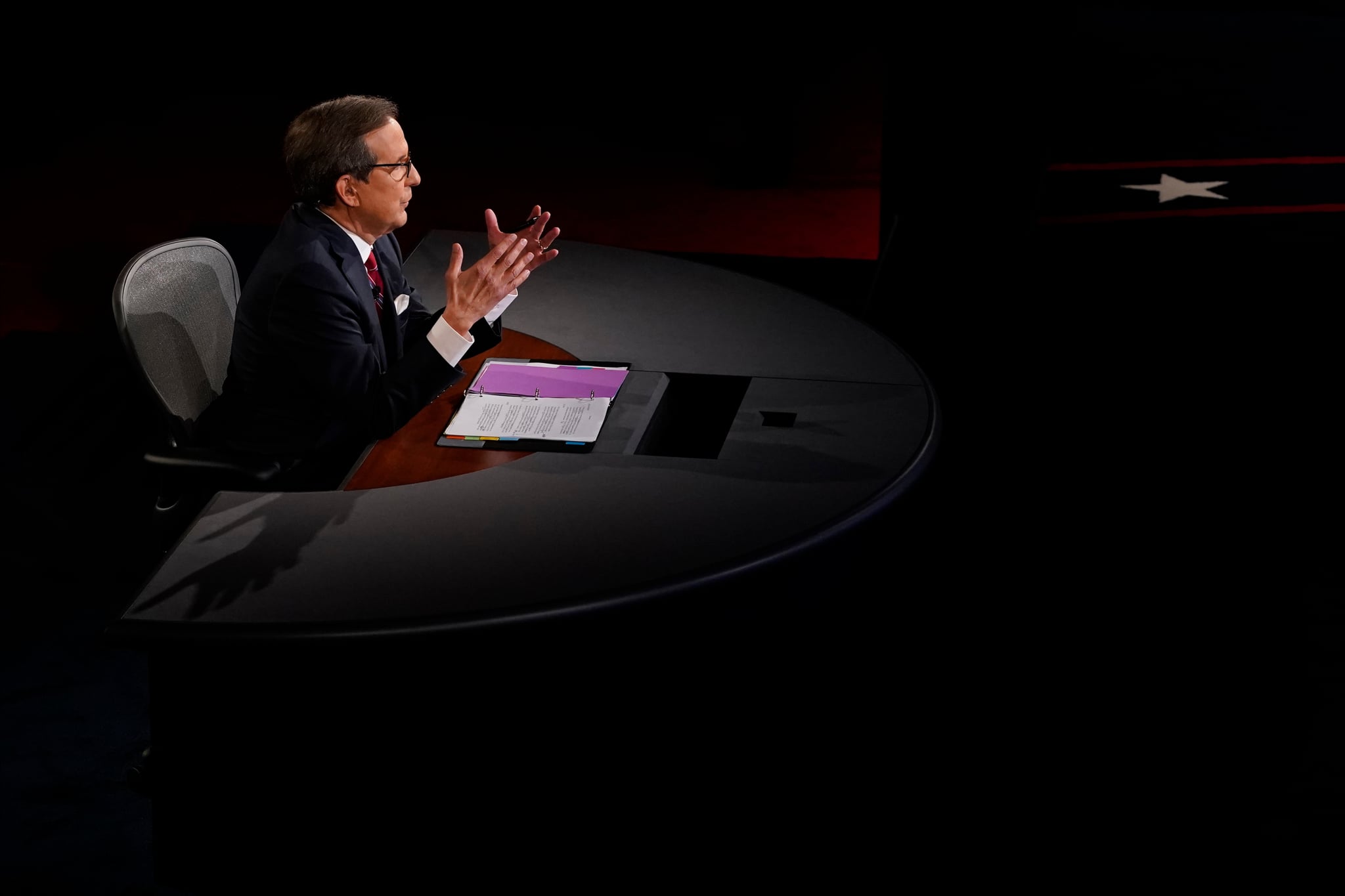 It's safe to say this year's presidential debate schedule has undergone some significant changes. President Donald Trump and Democratic nominee Joe Biden first faced off in a presidential debate in Cleveland on Sept. 29. The political event was marred by major inaccuracies and constant crosstalk, with moderator Chris Wallace often unable to interject with questions and productively guide the conversation. Then, days later, Trump revealed he had tested positive for COVID-19, leaving the remaining two debates hanging in the balance.
The second presidential debate had originally been scheduled to take place in Miami on Oct. 15, with C-SPAN political editor and senior executive producer Steve Scully moderating. The debate fell through, however, when Trump declined to do it virtually, as requested by the Commission on Presidential Debates out of concerns over Trump's coronavirus diagnosis. Instead, Biden and Trump appeared in separate town hall meetings on what would have been the date of the second debate. George Stephanopoulos moderated Biden's town hall on ABC, while Savannah Guthrie moderated Trump's town hall on NBC.
The vice presidential debate, meanwhile, took place as planned on Oct. 7 at the University of Utah in Salt Lake City, and USA Today Washington Bureau Chief Susan Page conducted the conversation.
At press time, the third and final presidential debate is still scheduled to take place on Oct. 22 at Belmont University in Nashville, with Kristen Welker moderating. Welker is a White House correspondent for NBC News and coanchor on Weekend Today. This will mark her first time serving as moderator.