As POPSUGAR editors, we independently select and write about stuff we love and think you'll like too. If you buy a product we have recommended, we may receive affiliate commission, which in turn supports our work.
One of the greatest joys of Halloween — right up there with having a Halloween movie marathon and munching on copious amounts of candy — is dressing up our pets in costumes they didn't ask for. But even the grumpiest cat would look like an absolute cutie pie posing by the jack-o'-lantern display in this sweet pumpkin pie costume.
Made by Ticketybootique on Etsy, the felt hat is easy to slip right over your four-legged friend's face, and it's just the right size for cats or small dogs. So, if you have a lot of tiny pets, you might even be able to put together a whole pumpkin pie. If you truly want to complete your cat's pumpkin spice transformation, the Etsy shop also has a Pumpkin Spice Latte Catnip Toy available that will definitely make them look ready for an Instagram photo shoot. Take a closer look at the pumpkin pie costume and shop the outfit for your sweetie pie ahead.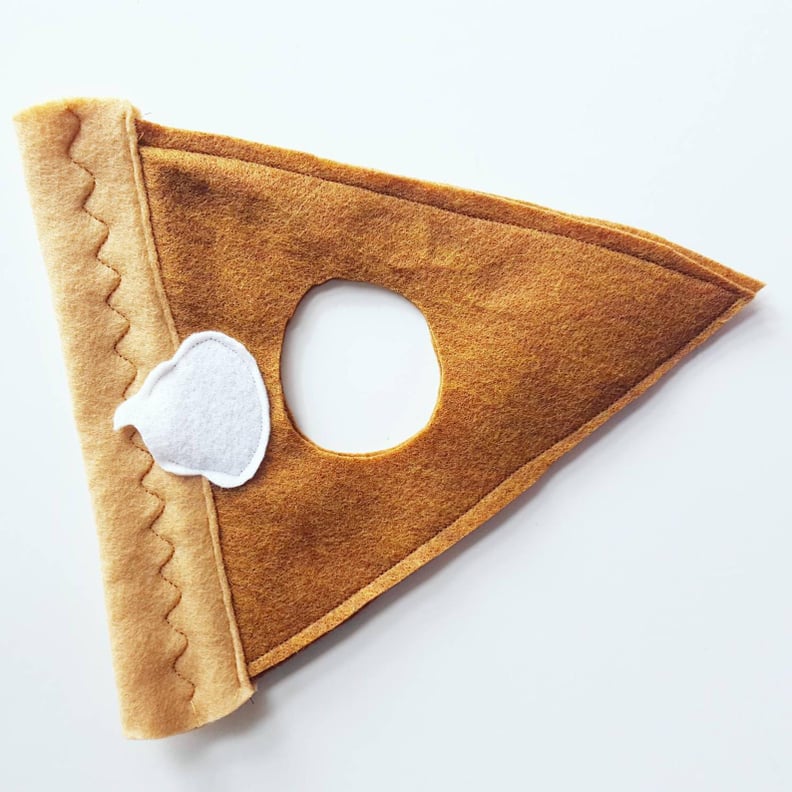 Ticketybootique Pumpkin Pie Hat Felt Costume For Cats and Small Pets on Etsy
Ticketybootique Pumpkin Spice Latte Organic Catnip Cat Toy on Etsy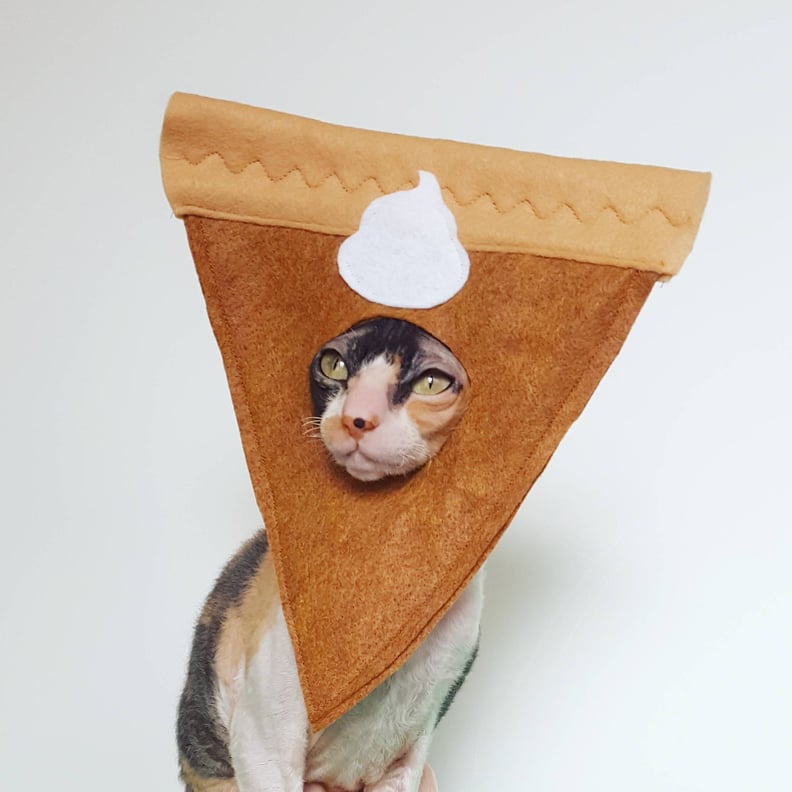 A Fresh Slice of Cutie Pie With Whipped Cream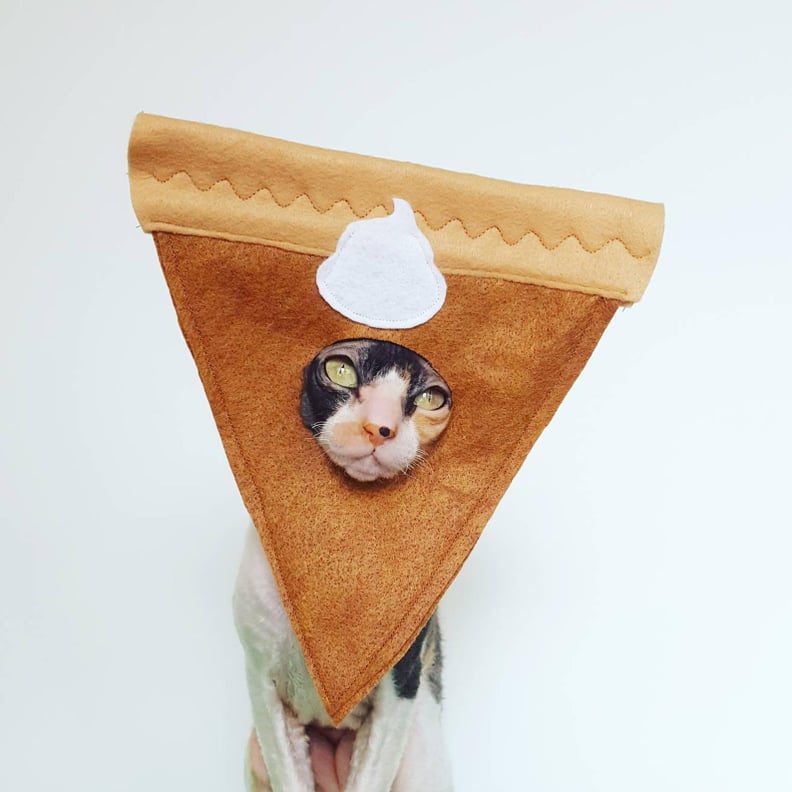 Please Enjoy the Fine Design Work Along the Crust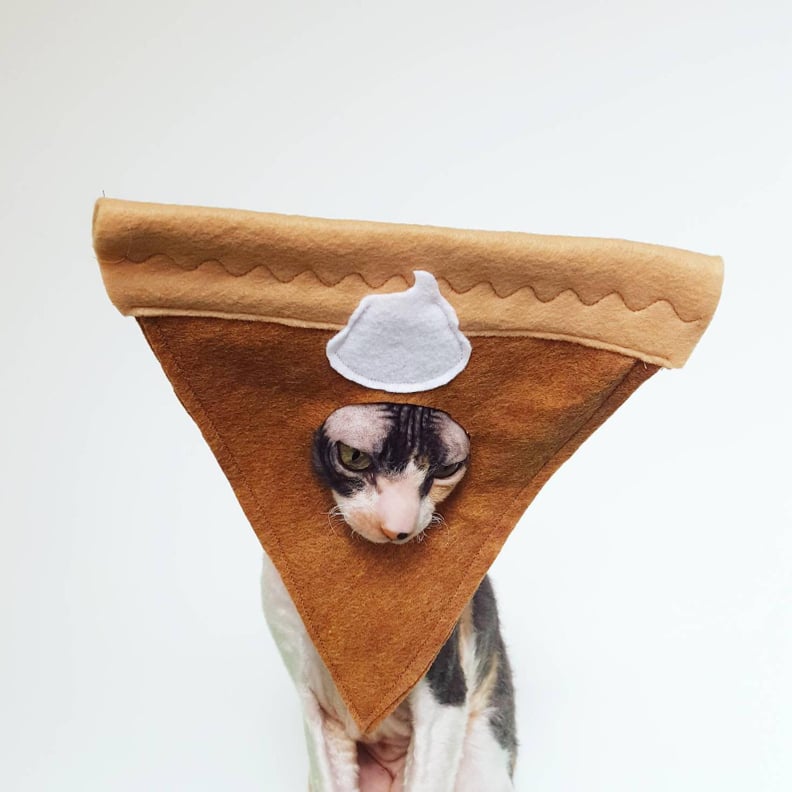 Even If Your Pet Isn't the Halloween Type, This Pie Hat Brings Out Their Cuteness