How Much Does It Cost to Have a Dog?
Looking Into Adopting a Pup? Here's Exactly What It Will Cost Every Year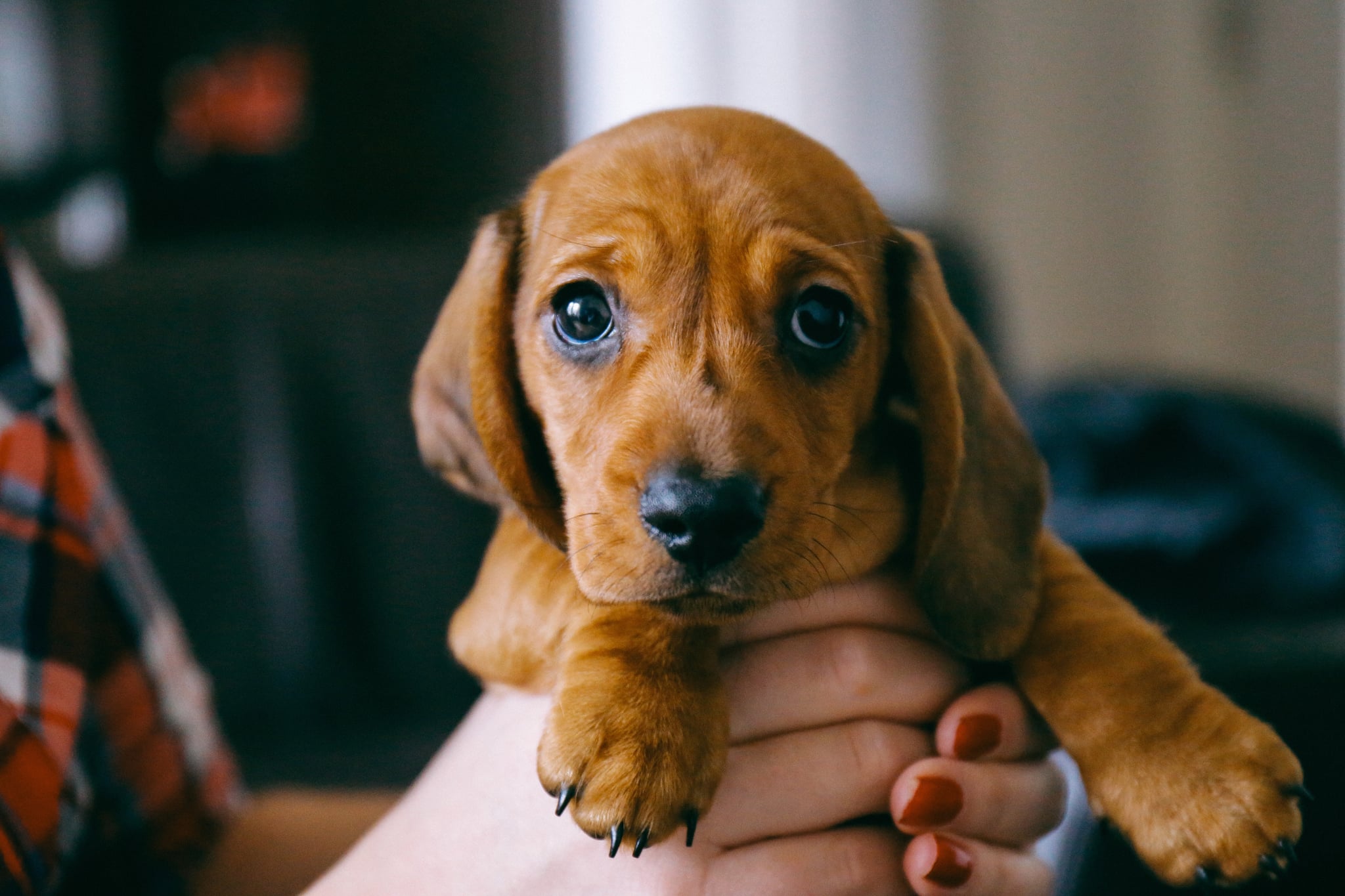 Dogs make our lives more joyful, show us about unconditional love, and give us unexpected surprises every day, like learning new tricks or even just how cute they look with Snapchat filters.
If you're looking into adopting a pup of your own, you're in for a wild, adventurous ride that will be pure, (possibly) messy, and one of the best decisions you'll ever make. But, it's important to know exactly what having a dog will cost you, so you can be prepared. Dogs can be pretty expensive, so being aware of all the costs you'll be dealing with in a year will save you stress and future worries. That way, everything is accounted for, and you can just focus on fun dog park outings, beach days, and cuddling with your new favorite pal.
What is the initial investment of adopting a dog?
If you opt for adopting a dog from your local shelter, you can expect to shell out anywhere from around $118 to $667 according to the Animal Humane Society. These costs depend on a variety of factors, including the animal's age, size, and breed, as some types of dogs are less common and in higher demand. Your adoption fee can includes things like a physical and behavioral exam, vaccines, deworming medication, flea/tick treatment, heartworm test, spaying or neutering, and an administrative fee. Of course, fees and total breakdowns will vary from shelter to shelter, but this can serve as a general guideline. Some fees may even include a microchip at some centers — it's important to ask about everything that's included at your local shelter, so you'll be able to plan ahead.
It's also important to note that just like adoption fees vary because of age or breed, they can change depending on where you live or the time of year. If you live in a place with a higher-than-average cost of living, fees will be more expensive because it's more costly for the shelters to care for the animals. However, many shelters offer reduced-fee or free adoptions at the end of the year, so saving your adoption for the holiday season could be a great bet.
If you choose to purchase your future pup from a breeder or pet store, the cost will completely depend on the breed you choose, and you can expect to spend anywhere from $300 to $4,000. The costs involve the hours taken by the breeders to rear and care for the dogs, as well as the linked expenses, including veterinary care, vaccines, food, and more. The high costs also account for the purity and rareness of the chosen breed. Breeders typically do not include all of the health care extras that rescue shelters do, so it is crucial to also add the costs of an initial veterinary visit, ranging from $45 to $200, plus spaying or neutering, which can cost up to $200.
Of course, you also have to account for other one-time expenses, like a collar and leash (anywhere from $25 to $35) and a crate (anywhere from $35 to $125), though bear in mind that you may need to repurchase these items as your puppy grows. ASPCA estimates you'll be spending anywhere from $1,471 and $2,008 that first year.
What are the yearly costs of owning a dog?
Once you have your pup in tow, there are several yearly expenses to look out for. You can expect to spend anywhere from $737 to $4,300 per year, depending on your dog's needs.
Veterinary care is a huge factor: The first visit will likely cost from $50 to $300, including any needed vaccines or special treatments. From then on, the costs a year for veterinary care for a healthy dog range from $700 to $2,000. Preventative medicines or treatments, such as those for avoiding ticks or heartworm, will cost from $200 to $600 a year. Health insurance, on average, should be budgeted for $25 to $70 a month. Other expenses, like food and treats can cost you $250 to $700 a year, depending on your chosen brand, or if you opt for customized foods specifically made for your pup. Toys can cost anywhere from $25 to $50, grooming from $30 to $500 a year, or beds from $50 to $200. If you add in pet-sitting or boarding for when you travel, prepare to pay around $100 to $300. Moreover, training classes or other similar resources can cost from $25 to $300 a year, but it could be much more (depending on the amount of classes). Lastly, professional dog walking can cost up to $20 a walk, so you can make personal calculations depending on how much you would need that service.
All in all, having a dog of your own is a beautiful, irreplaceable experience filled with memories to last a lifetime – but knowing the costs it entails will save you headaches in the long run, meaning you'll get to simply enjoy those sweet cuddles.