2018 New Year Horoscopes
See What's in Store For You in the New Year Based on Your Zodiac Sign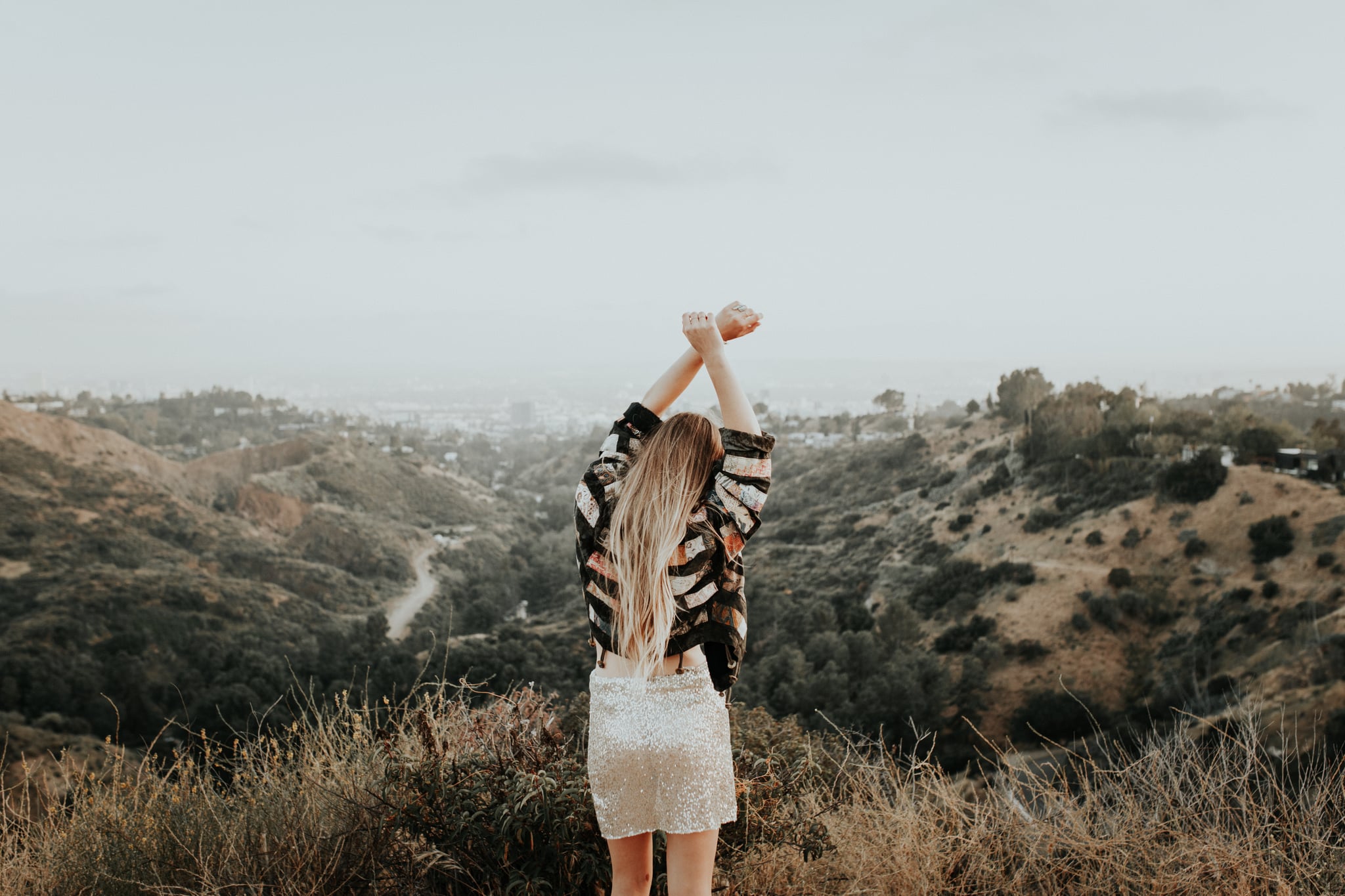 A new year equals new beginnings for everyone. It's a chance to work off of another clean slate, embrace change, and hopefully pick up some improvements along the way. To find out what 2018 has in store for you and to see out how you can gear up, starting now, we've spoken with Athena Perrakis, PhD and founder and CEO of Sage Goddess.
Though there are those who traditionally celebrate New Year's on Jan. 1, Athena is one of the many who celebrates Samhain, the Celtic New Year, on Oct. 31. The Halloween holiday for us was honored by the ancient Celts as "a night of magical border crossing for spirits," according to Athena. The Celts then honored Nov. 1 as the start of their calendar year.
She continued to explain how ancient Celtic priests made predictions about the year ahead (mainly about agriculture and crop cycles) based on what they saw and divined on Samhain Eve and Samhain.
"Even today, some of our mainstream Halloween traditions — like bobbing for apples and gazing into scrying mirrors to look for hidden symbols and messages — have their roots in Celtic practice and lore," Athena told POPSUGAR. "We dress up in masks and costumes on Halloween so that the ghosts who cross the veil won't recognize us in our human clothing or recognize our human faces. All of these fun traditions have their roots in something older and more meaningful than many realize."
And even if you don't celebrate Samhain, it's still an excuse to start making those resolutions early or start anew. See what to expect in your new year, straight from Athena.
Aries
"Consider restarting your commitment to your health right now, Aries. It's well expected in your chart and with the new-year energy surrounding you, now is the time to put your well-being first in your life. Begin a new exercise regimen or new way of eating on Nov. 1 and to try commit to it through the end of December, long enough to create new patterns and habits. You've been sensing the need to make a change in your health, and now is definitely the time."
Taurus
"For you, Taurus, the new beginning looks like a reboot of your professional goals. Much has changed and shifted in your world this year, Taurus, and now is the time to take stock, making any necessary changes and also giving thanks for all of the blessings you've received. Trust your intuition when it comes to choosing a new position or even a new profession. Big changes can pay off for you!"
Gemini
"The magic of this season has you thinking about renewal, Gemini, and the many ways you can be reborn this year. You are looking around and trusting that you have all the information and guidance you need to make progress in your life, but you're missing motivation. Focus your thoughts on what and who you want to become, and take small steps to get started now. Recruit your fire sign friends — Leo, Sagittarius, and Aries — to help support you with their passion and enthusiasm."
Cancer
"For you, Cancer, this new-year energy is an invitation to connect more deeply with your inner circle. You've taken a lot of private time this year so far to reflect, and that's been good for you; you needed that time alone to recharge. But now your inner circle is needing time with you too. Plan a fun dinner party or pay an unexpected visit to those who haven't seen you recently. Book airfare now to spend the holidays with your family. You'll enjoy the time even more this year."
Leo
"Leo, you are so ready to focus on home, family, parties, and celebrations, and that's the energy surrounding this new year for you! You've been busy on the work front, and now — at last, as the ultimate hostess — you can turn your attention toward home and start hosting people for celebrations and ceremonies. The party's at your house, Leo! Make time for yourself too, because with your social calendar, it's important to keep your own personal vibration high."
Virgo
"A new beginning for you, Virgo, reveals that you will be able to work smarter, not harder, using skills you've recently developed and been working on behind the scenes. You knew there was a better way, and it would seem you're ready to share about it! Use this burst of energy and focus to complete tasks you've had on your to-do list for too long. An old friend may reappear, coming to town under the guise of a work engagement. If so, make time to see him or her. A new venture could emerge from your conversations."
Libra
"For you, Libra, a new beginning also means a chance to rest. You've been running hard and fast this year, and it's not clear why astrologically. But you feel like you've had the wind behind you, pushing you to complete unfinished tasks and assignments. Now, you can reflect and rest and rely on your intuition to guide you. It won't fail you!"
Scorpio
"Scorpio, now that Jupiter — the planet of gifts, mystery, and luck — is transiting your sign, you are in the driver's seat! Be very specific and focused when thinking about what you want to manifest right now. It's all possible for you! But only if you narrow your field of vision. Choose two to three projects you want to give extra energy and focus to right now or two to three dreams you really want to manifest this year. Less is more when it comes to focused manifestation."
Sagittarius
"Could it be true, Sagittarius, that you are ready to settle down a little? Maybe just for a little while! Your travel has drained you a little, and you're longing for the comforts of home and rest. Indulge those now because it looks like the holiday season will keep your calendar quite full. It's OK to admit that you need a break or time out."
Capricorn
"You've accomplished many of your goals for this year, Capricorn, but there are still a few things unfinished, and those have your attention at the moment. Think about how best to use your energy now to complete what is undone and also trust that Jupiter's transit to Scorpio will give you added insight as well that you can trust and count on to guide you."
Aquarius
"It's time for something new, Aquarius, and you know it! Of all the signs, Aquarius is the one who has most been wishing for a reboot, and your time has come. What would you create if you had no limitations to consider, Aquarius? Let yourself dream big now and see what can happen. It's all possible."
Pisces
"I see an expansion of your social circle ahead, Pisces, which might surprise you, but it's because many around you are finally starting to seek and appreciate (and trust) your counsel. The season of mystery and new beginnings is a reminder to others that magic is alive; fortunately for you, Pisces, you never forget that! A relationship that begins as a friendship now could grow stronger."