Best Friend Date Ideas
33 Totally Affordable Ideas to Celebrate Best Friend Day
There's nothing in life like a best friend — someone who keeps all your secrets and can make you laugh till your tummy hurts. Celebrate her (or him) on June 8 for Best Friend Day by making more memories together. Ahead, check out budget-friendly ideas that are so affordable, you won't feel bad about doing more than one in the same day. Cheers to our wonderful BFFs!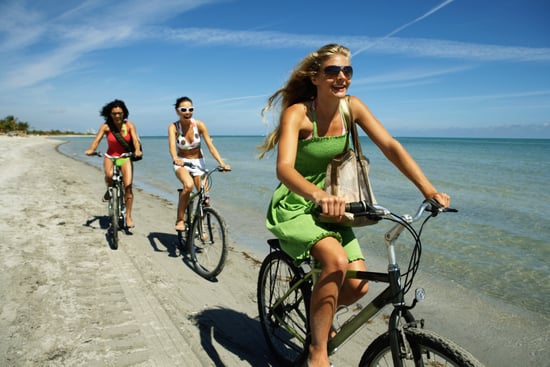 Have a picnic at the park made entirely of sweets baked at home.
Tour museums on their free days.
Get competitive at your own game night.
Go for a scenic run or hike together.
Get sucked into a movie marathon with your favorite films from childhood.
Belt out some karaoke at home.
Grab your favorite magazine and take part in an article club.
Roll up your sleeves and have your own painting party.
Get dolled up by doing your own hair and makeup makeovers.
Try out fun and daring nail art with each other's approval.
Host a music swap and dance to your favorite jams all night.
Volunteer at a local shelter or community space together.
Pretend you're a tourist in your own city and visit landmarks.
Get lost among books at the library or bookstore.
Go wine tasting — at home.
Explore a flea market or thrift store.
Ride your bikes or go roller blading by the beach.
Cook your favorite recipes and try new ones.
Stop by the open mic night at a local bar.
Take a free dance class and laugh at each other's serious attempts.
Visit a playground and pretend you're a kid on the swings again.
Model for an at-home photo shoot.
Try a really cool upcycling project.
Turn your place into a spa and indulge in some relaxation.
Watch an entire TV series in one sitting.
Attend a free fashion and beauty event in your city.
Join an intramural sports team and practice together.
Invite other friends over for a sewing party.
Have a sleepover in your jammies, third-grade style.
Find a free poetry reading or improv show nearby.
Visit a local carnival and hop on the rides.
Check out the upcoming street fair.
Exchange clothes you hardly wear anymore and leave with a new wardrobe.