DIY Button Thumbtacks
This DIY Thumbtack Is as Cute as a Button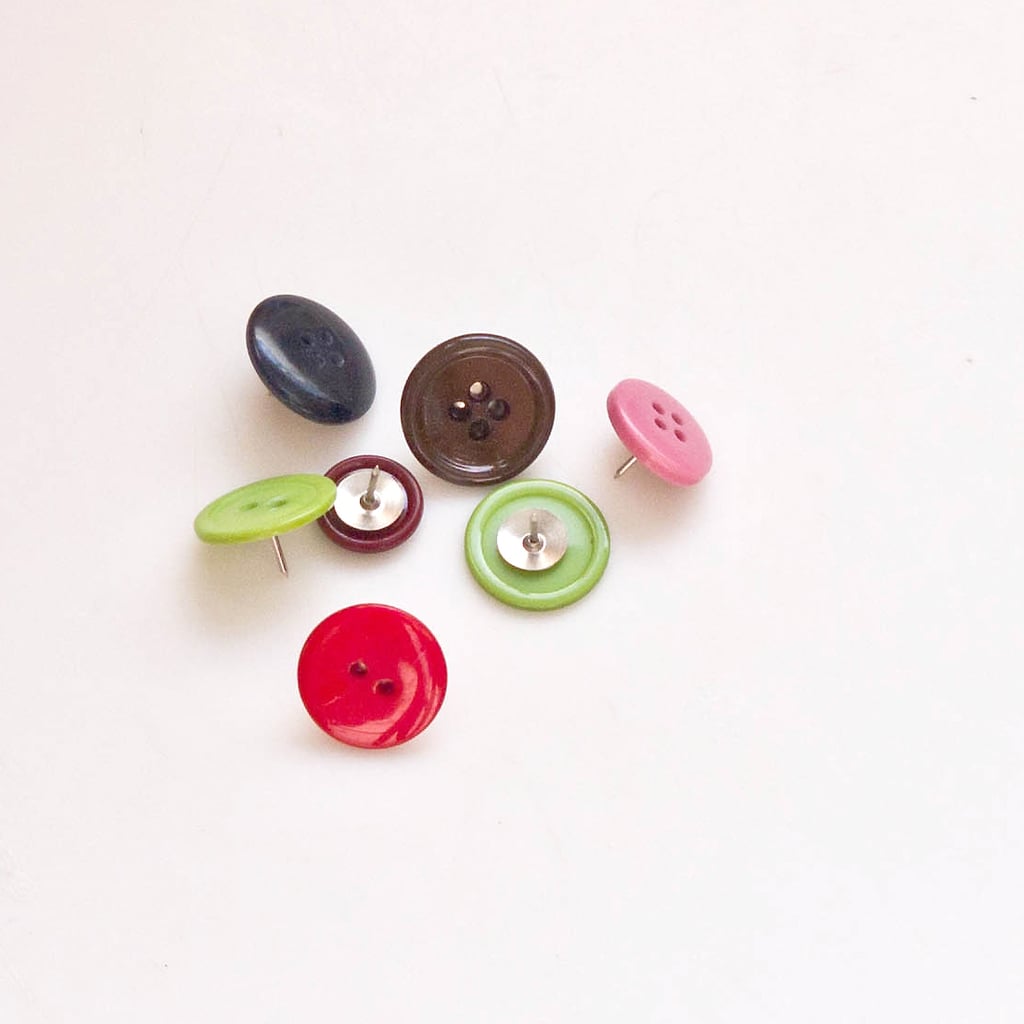 Thumbtacks are so helpful, but a bit boring — and they can be tough on fingernails. Give this office staple a cute update with the help of buttons. This DIY is so easy and a fun way to upcycle all your random fastners. And you can make a handful in a few minutes.
What You'll Need:
Thumbtacks
Buttons
Sheet of paper
Superglue
Directions:
Place a sheet of paper over your work area to protect it from the superglue. You can find tubes of superglue at your dollar store, and it has so many smart uses. Place the buttons on the paper and add a small dot of hot glue on one of the buttons.
Now press a thumbtack on the button, and hold it in place for a 10 count.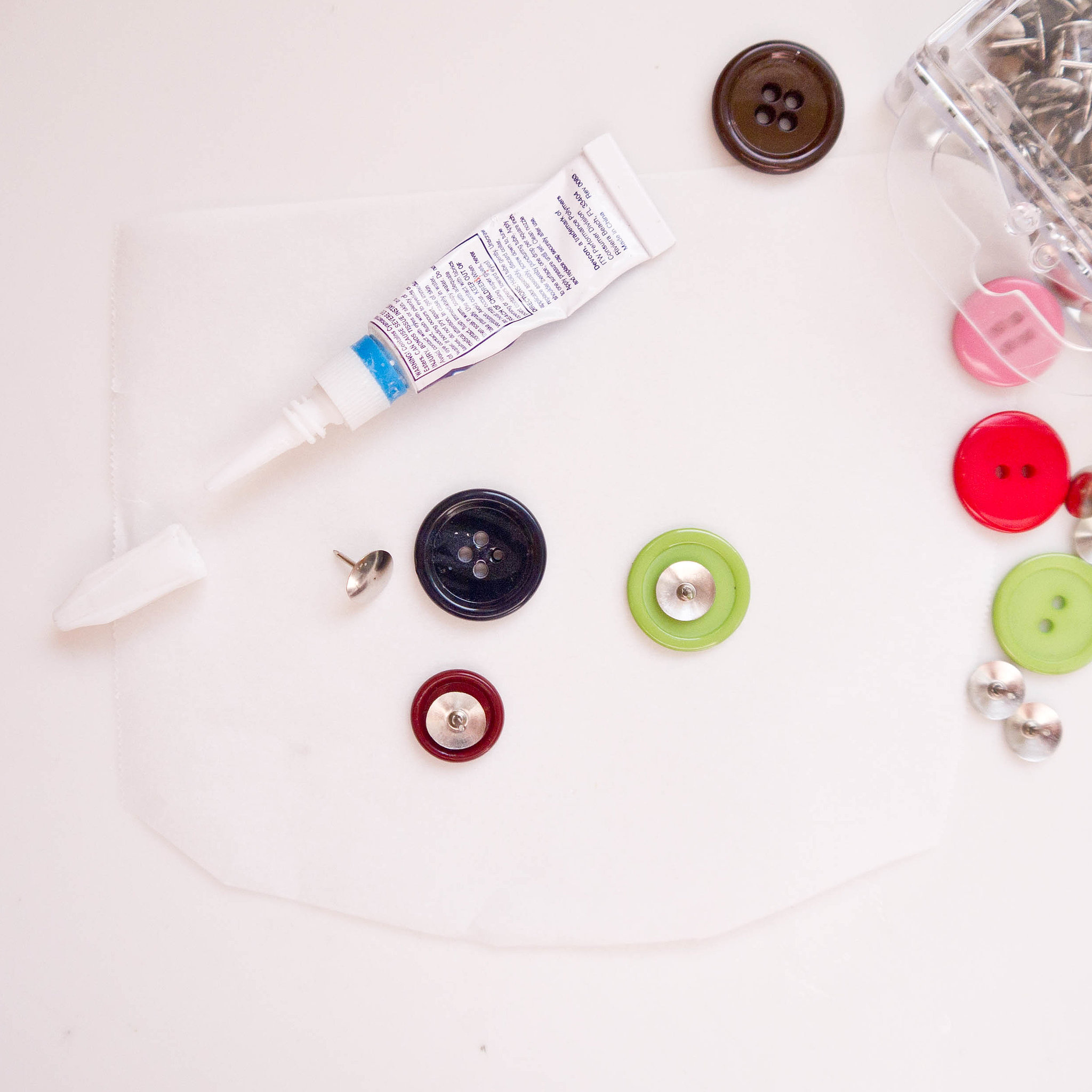 Continue gluing tacks to buttons until you have a cute collection.
Use on your office bulletin board, or toss in a cute box and give to your best office mate. So cute!