DIY Dishwasher Detergent Tabs
Get the Stink Out: DIY Lemon Dishwasher Detergent Cubes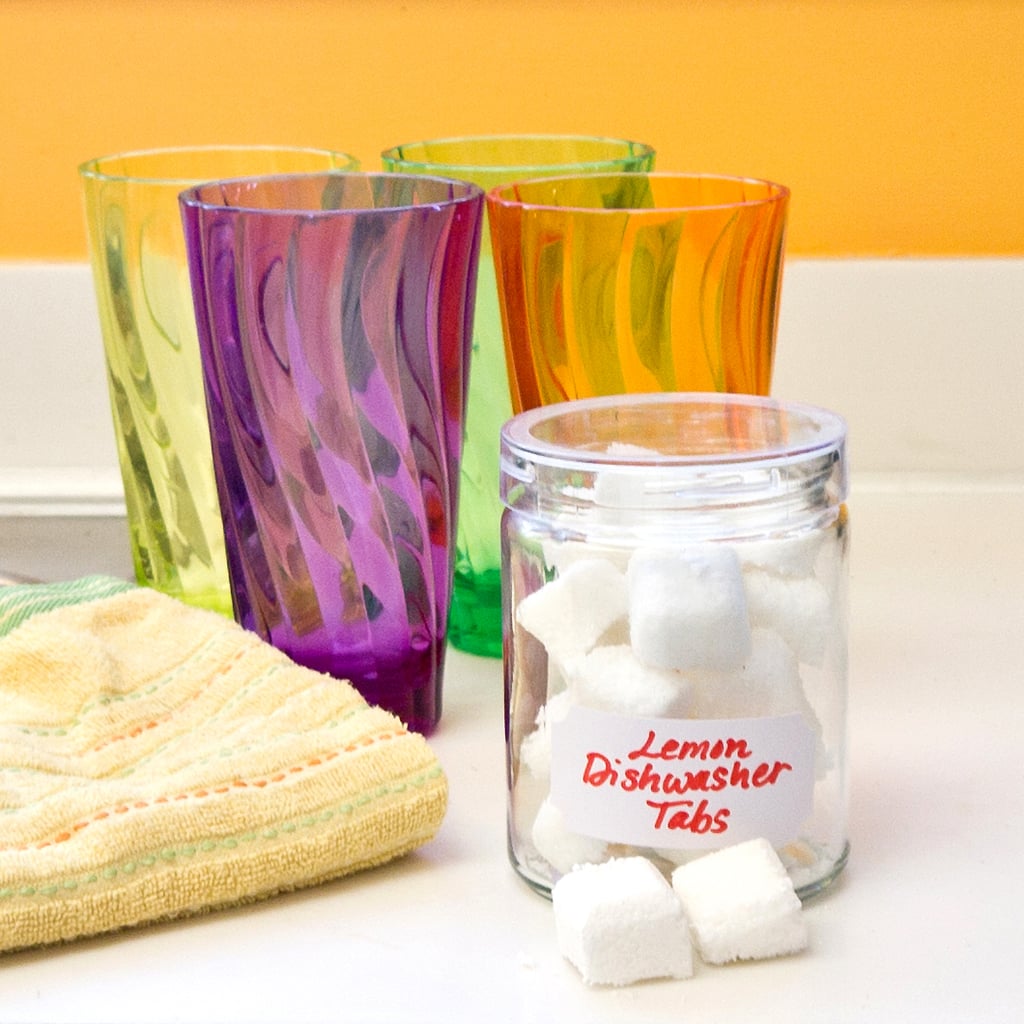 Keep your dishes and your dishwasher fresh and clean with these DIY lemon dishwasher detergent cubes. Made with eco-friendly ingredients that leave your dishes sparkling and your machine smelling like lemons, the tabs cost hardly anything to make. The simple ingredients include Epsom salts to break up tough stains and soften water, helping your glasses stay spot-free, plus baking soda and citric acid to eliminate odors from your dishes and your dishwasher. You can make these little cleaners with the help of an old ice cube tray.
What You'll Need:
1 cup washing soda
1 cup baking soda
1/4 cup citric acid
1 cup Epsom salts
1/4 cup water
5-10 drops lemon essential oil (optional)
Directions:
Mix together the washing soda, baking soda, Epsom salts, and citric acid in a large mixing bowl. You can find citric acid next to the canning supplies at your grocery store.
Now slowly add the water until the mixture resembles coarse sand. It's going to bubble and fizz, which is totally fine, but add the water slowly so you can keep an eye on the consistency. For an extralemony punch, add five to 10 drops of lemon essential oil, which also add a touch of antibacterial cleaning to the tabs.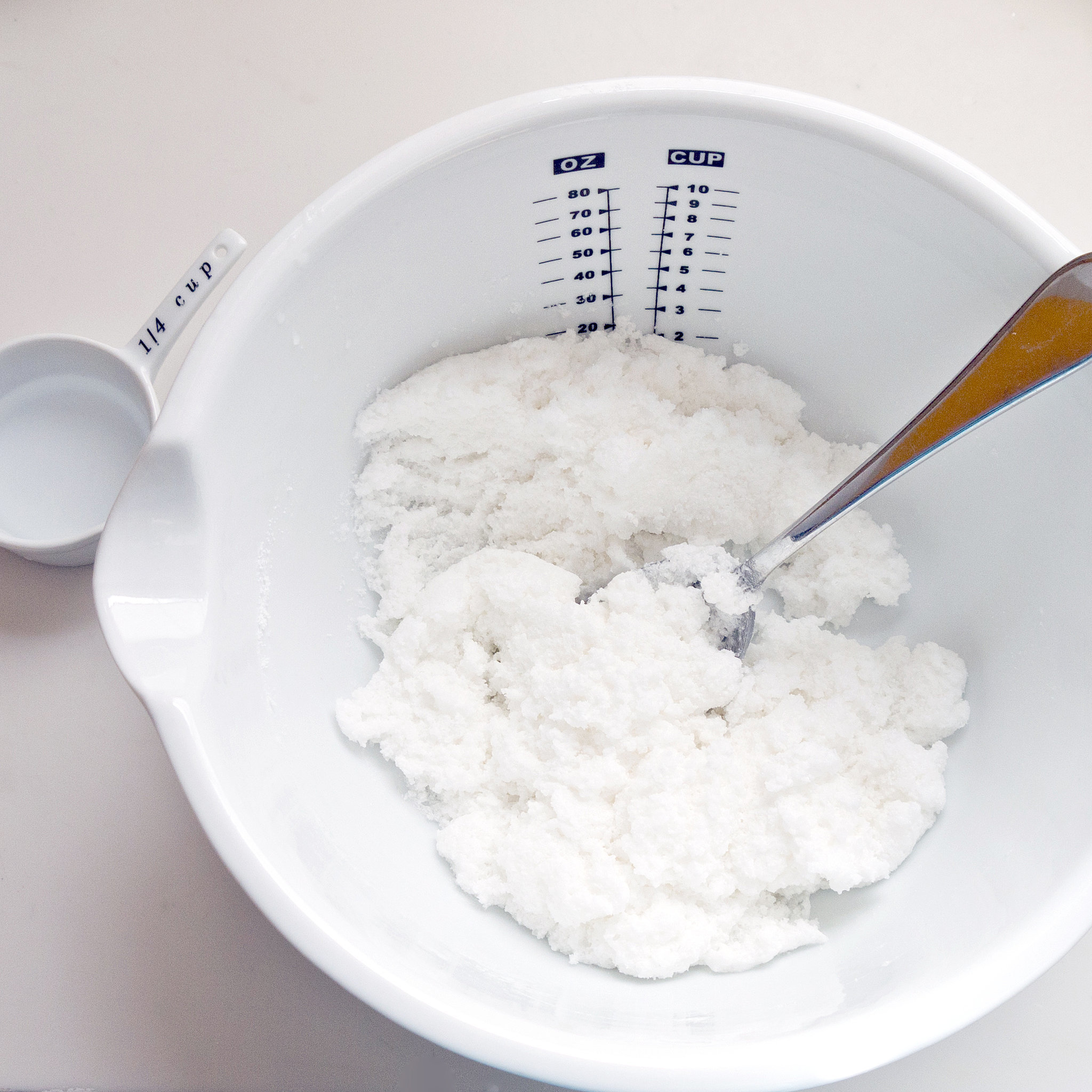 Scoop the mixture into ice cube trays or square silicon molds, and press down with your fingertips until you have solid tabs. Let dry for several hours or overnight, and then pop them out of the trays.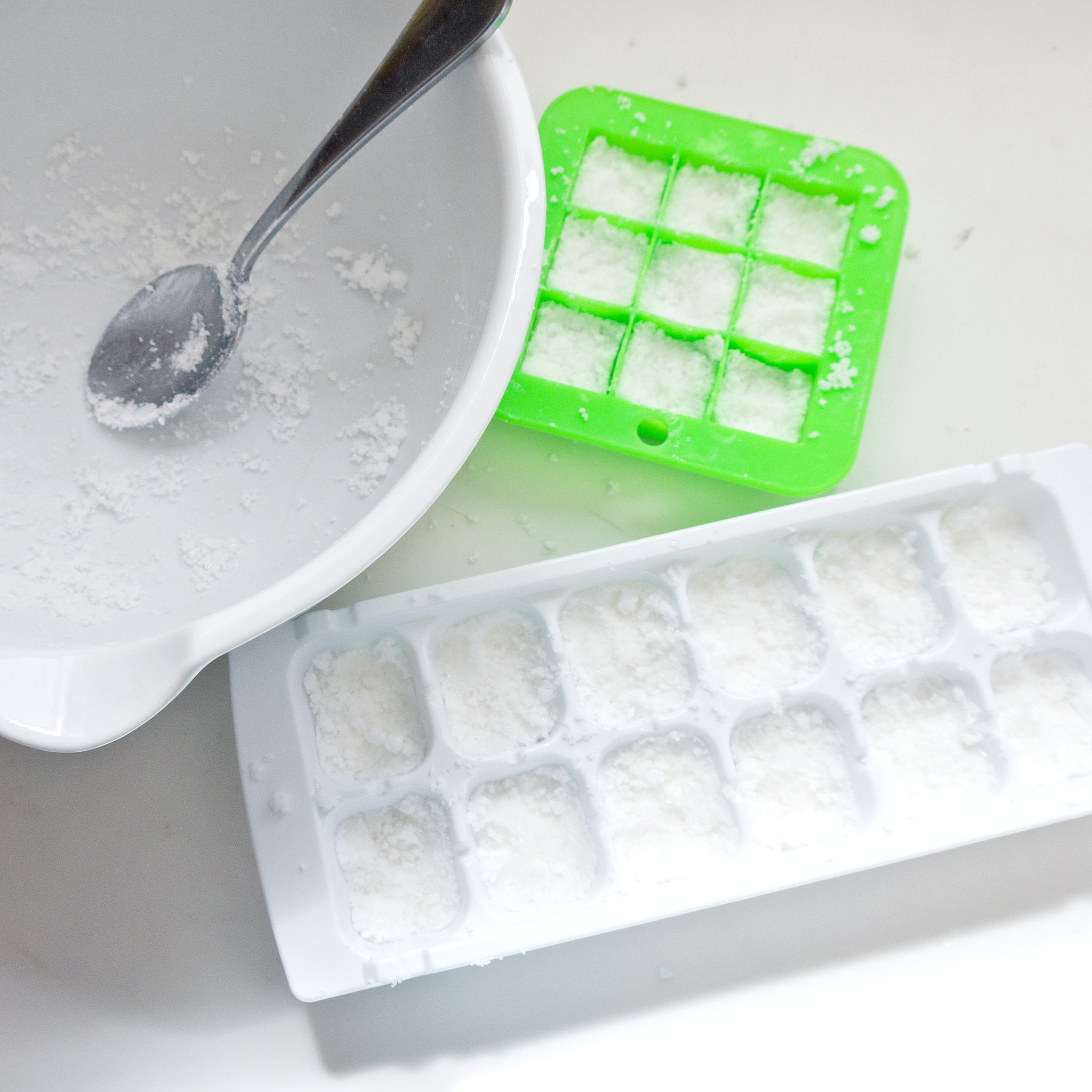 The next time you're doing dishes, place one tab in your dispenser and enjoy the clean! If the tab is too big, simply toss it on the top rack of your dishwasher.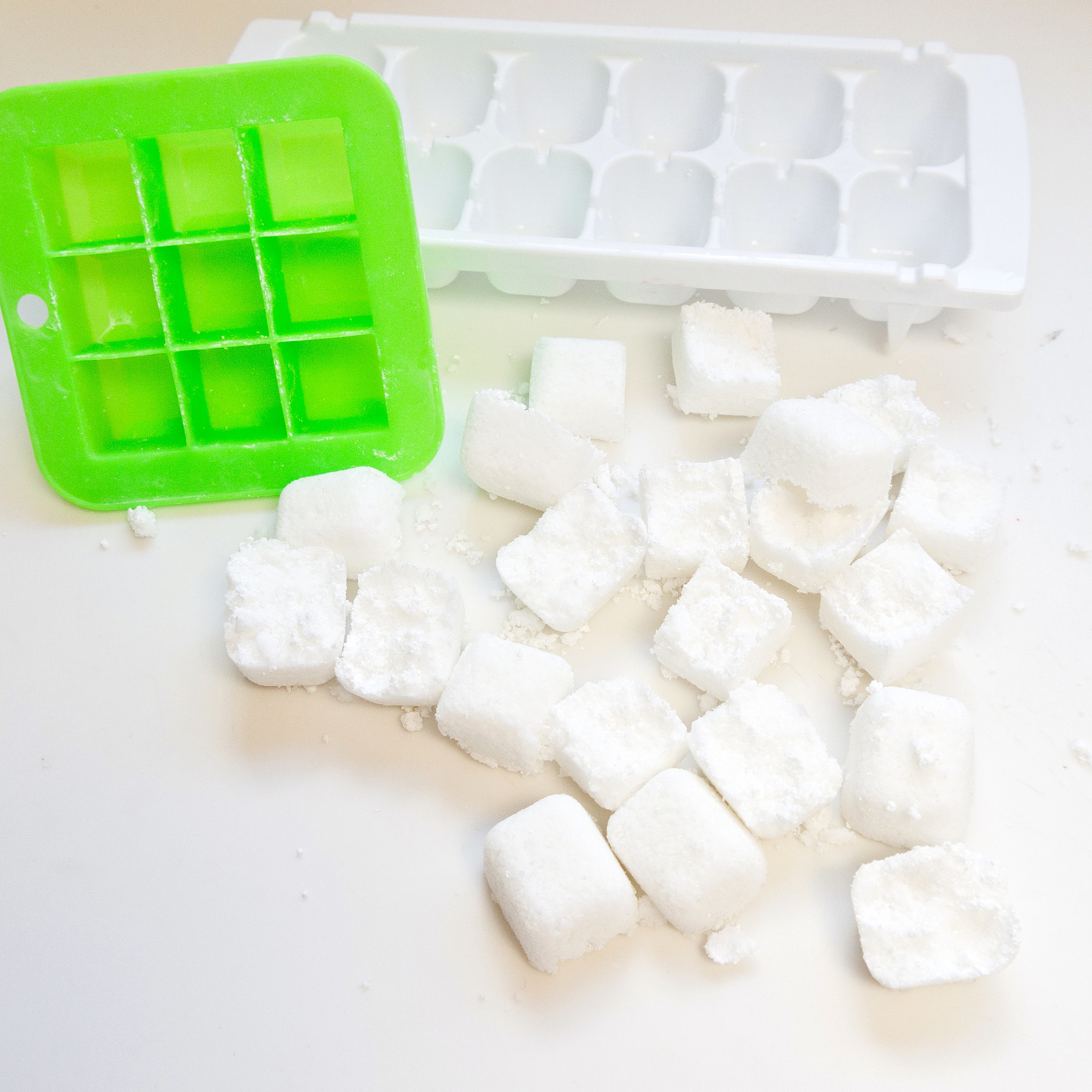 Makes 20 to 24 lemon dishwasher detergent tabs.
Image Source: POPSUGAR Photography / Sarah Lipoff