Songs to De-Stress
36 Soothing Songs For Your Stressed-Out Soul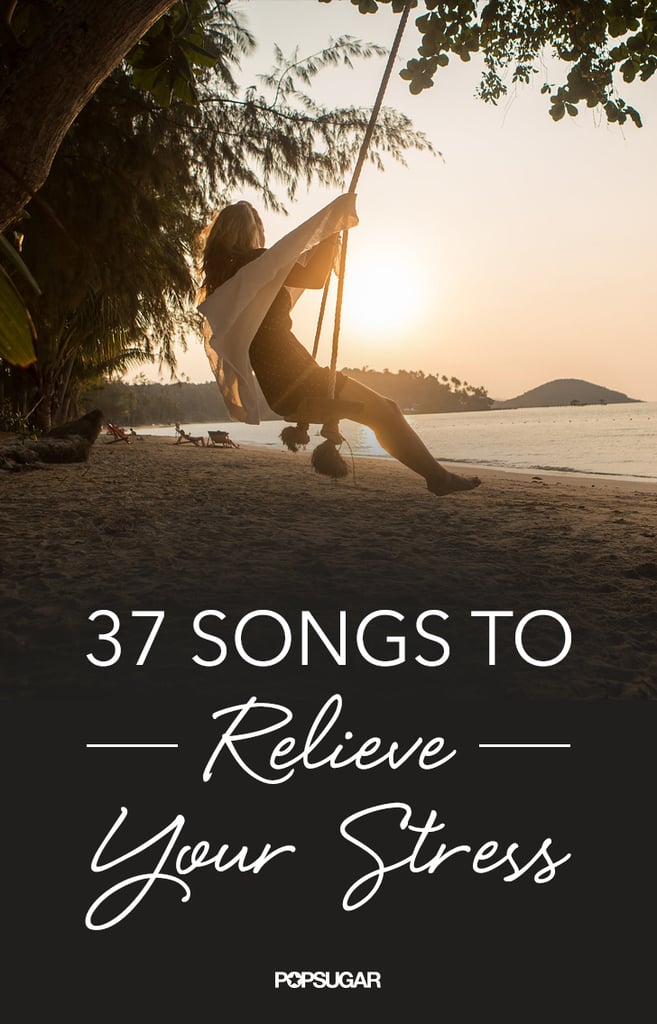 There is a phrase that goes, "stressed is desserts spelled backwards," but when you don't feel like indulging in sweets, there is always another option: music. Beat the afternoon work slump and stay relaxed with these 36 feel-good tunes. This playlist has something for everyone, whether you like to beat stress by singing along to oldies (think Spice Girls) or soak in a bubble bath while listening to Norah Jones. Go ahead, press play and start relaxing!
Pachelbel's "Canon in D Major," Royal Philharmonic
"All of Me," John Legend
"Young, Wild & Free," Wiz Khalifa & Snoop Dogg
"Wannabe," Spice Girls
"Unwritten," Natasha Bedingfield
"Float On," Modest Mouse
"Don't Know Why," Norah Jones
"The Lazy Song," Bruno Mars
"Viva la Vida," Coldplay
"Safe and Sound," Capital Cities
"Let It Go," Idina Menzel
"Build Me Up Buttercup," The Foundations
"Put Your Records On," Corinne Bailey Rae
"You Got Me," Colbie Caillat
"Lego House," Ed Sheeran
"Latch," Disclosure feat. Sam Smith
"New Day," Alicia Keys
"Officially Missing You," Tamia
"19 You and Me," Dan + Shay
"The Man," Aloe Blacc
"Someone Like You," Adele
"Bitter Sweet Symphony," The Verve
"I'll Go Crazy If I Don't Go Crazy Tonight," U2
"For You I Will," Teddy Geiger
"Everything Has Changed," Taylor Swift feat. Ed Sheeran
"Something More," Sugarland
"Bottle It Up," Sara Bareilles
"I Don't Want to Wait," Paula Cole
"Try," Pink
"Let's Go," Matt & Kim
"Same Love," Macklemore & Ryan Lewis
"Till I Get There," Lupe Fiasco
"Why Can't I?" Liz Phair
"Happy," Leona Lewis
"Cups (Pitch Perfect's "When I'm Gone")," Anna Kendrick
"Falling Awake," Gary Jules
Subscribe to our Spotify account to see what other playlists we have for you.
Don't forget — you'll need to download the free Spotify software or app to listen to our playlists!