Time-Saving Hacks For Busy Mornings
16 Time-Saving Hacks That Will Make Your Mornings More Manageable
If getting out the door in the morning is often overwhelming and chaotic, we've got just the solution! Wise Bread shares 16 time-saving hacks that will help make your mornings more manageable!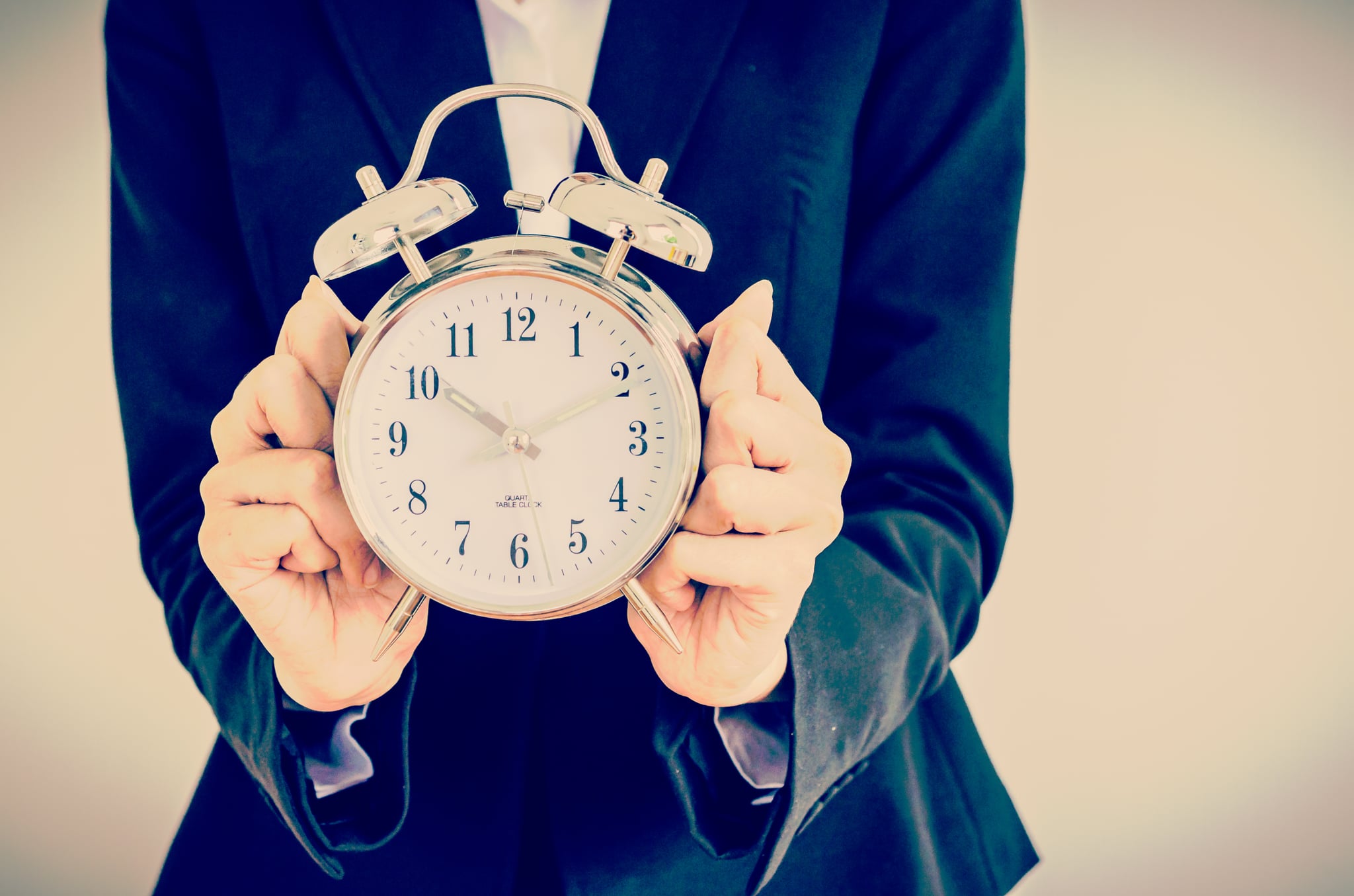 My morning routine is always stressful. My alarm goes off repeatedly and I hit snooze. Finally, I clamber out of bed, yank my door open, run to the bathroom, and start getting ready. Usually, I have between 10 and 15 minutes to go from blurry eyed to business casual. (See also: 13 Things Successful People Do Every Morning)
Below are the 16 ways I keep from being late every morning. If I don't do one of these things, it all goes wrong.
1. Shower the Night Before
This is the number one rule of getting ready quickly. If you use your morning shower to wake up, don't fret, you probably move slowly. Take showers at night and wash your face with cold water or a refreshing face wash like Neutrogena Morning Burst.
2. Press and Pick Out Clothes
Choose your outfits the night before, including any appropriate undergarments. I've run out the door on more than one occasion with wrinkled clothes or the wrong bra. Luckily I keep a cardigan at work for those times.
3. Make an "Emergency" Drawer at Work
Speaking of work, I also keep a few supplies in a drawer for when I forget something or don't have time to put on makeup. My roommate keeps a travel straightener at work too for when she doesn't have time to straighten her hair in the morning.
4. Use an Iron Alternative
Sometimes even though I lay out my clothes the night before, I need to grab a jacket or a sweater at the last minute and it's usually wrinkled. Luckily, Downy has a wrinkle release spray that works wonders. I also recently purchased a steamer that has proven to be helpful, and although it doesn't take as long as an iron to heat up, definitely turn it on as soon as you wake up to give it time.
5. Shorten Your Makeup Routine
This is not applicable for most men, but makeup can be the biggest time suck. When I first started learning how to apply makeup, I read Cindy Crawford's makeup book. It explained how to do your own makeup in three minutes. I generally try to stick to foundation, mascara, and a bright lipstick. Work doesn't necessarily require eye shadow, lip liner, or other options, especially if you're in a bind.
6. Choose Great Hair Products
The invention of dry shampoo changed many girls' lives. It takes greasy hair and turns it into "fresh" hair. Don't use too much as it will make your hair too dry. I have friends who also swear by Frizz Ease products and hairspray. Use whatever you need to make your hair perfect in a flash.
7. Ignore Your Phone
I have a terrible habit of getting fully ready, picking up my phone to leave, and then running through my emails, texts, or Facebook posts until I'm 10-15 minutes late for work. So, I say this with all sincerity: IGNORE YOUR PHONE. Don't check your email. It can wait. Don't check your social media accounts. They can wait. The only thing I would suggest, if you're expecting something important, is to check your text messages. Another option, if you just absolutely can't wait, is to have your phone read to you by The Social Radio.
8. Position All of Your Belongings in One Place
Anything you need the next day should all go in one place, every night, no matter what. Keys, especially. Nothing like a panic run around your home searching for keys. Hang a key rack up next to the door and put your keys there. Find a good bench or other hook to hang your purse or briefcase. Keep everything together and you'll leave faster.
9. Place a Dry Erase Board by Your Door
I love lists. Recently, I've started using a dry erase board to keep from forgetting anything the next day. This is especially helpful if you have kids. When they get home from school, they can write down all of their homework, and as they do it, they can check off they placed it in their backpack. It's a to-do list and packing list at the same time.
10. Fix Wet Hair in a Cute Style
I have an unbelievable amount of naturally curly hair, so I'm not big on drying my hair. I always let it dry naturally. So if I shower in the morning, my hair is always wet. Luckily there's the internet to teach me how to fix my hair while wet. Peruse Pinterest, check out this article on Fashionista, and just generally search YouTube. Be sure to practice any updo you like before the morning!
11. Prepack Your Lunch the Night Before
Lunch can always take too long if you're not prepared. It's not so easy to premake sandwiches and keep them from getting soggy, but if you do, just separate the meat from the bread. I rely heavily on Lean Cuisine and leftovers for my lunch options, but if you have children, keep it simple and purchase lots of Tupperware.
12. Set Your Coffeemaker on a Timer
If you have a coffeemaker with a timer, set it for 10 minutes before you normally wake up. If you don't have a timer, just set your coffeemaker up and ready to hit start. Another option is to make iced coffee the night before and have it ready to go the next morning. Cold-brewed coffee is a fantastic option and can be much stronger than brewed coffee. Simply fill a french press with tap water and coffee and put in the fridge overnight. Plunge, add ice and you're good to go.
13. Choose a Faster Breakfast
If you need breakfast in the morning, make it quicker. Make oatmeal, a homemade frozen breakfast burrito, toast, or anything that you'd enjoy quickly. You can always pull a Gilmore girl and buy bulk Pop-Tarts.
14. Purchase a Shower Cap
This might sound crazy or perhaps reminds you of your grandmother, but a shower cap can be a very useful thing if you're running behind but need to shower. It will keep your hair from getting frizzy or wet and will get you out the door quicker.
15. Put Essentials in a Close Place
Find anything you might need in a bind and put them all in one place. Whether it's a lint brush, bobby pins, safety pins, and any other last-minute needs, make sure they're close.
16. Keep Wipes Handy
Always keep baby wipes or makeup removing wipes handy as they can be much quicker than face wash. If something goes wrong, you can quickly swipe it away. If you get deodorant on your clothes, baby wipes will remove it and you won't have to change clothes.
Check out more great articles from Wise Bread: