This Colorful Onesie Has a Rainbow Across the Butt, and We Would Like One Immediately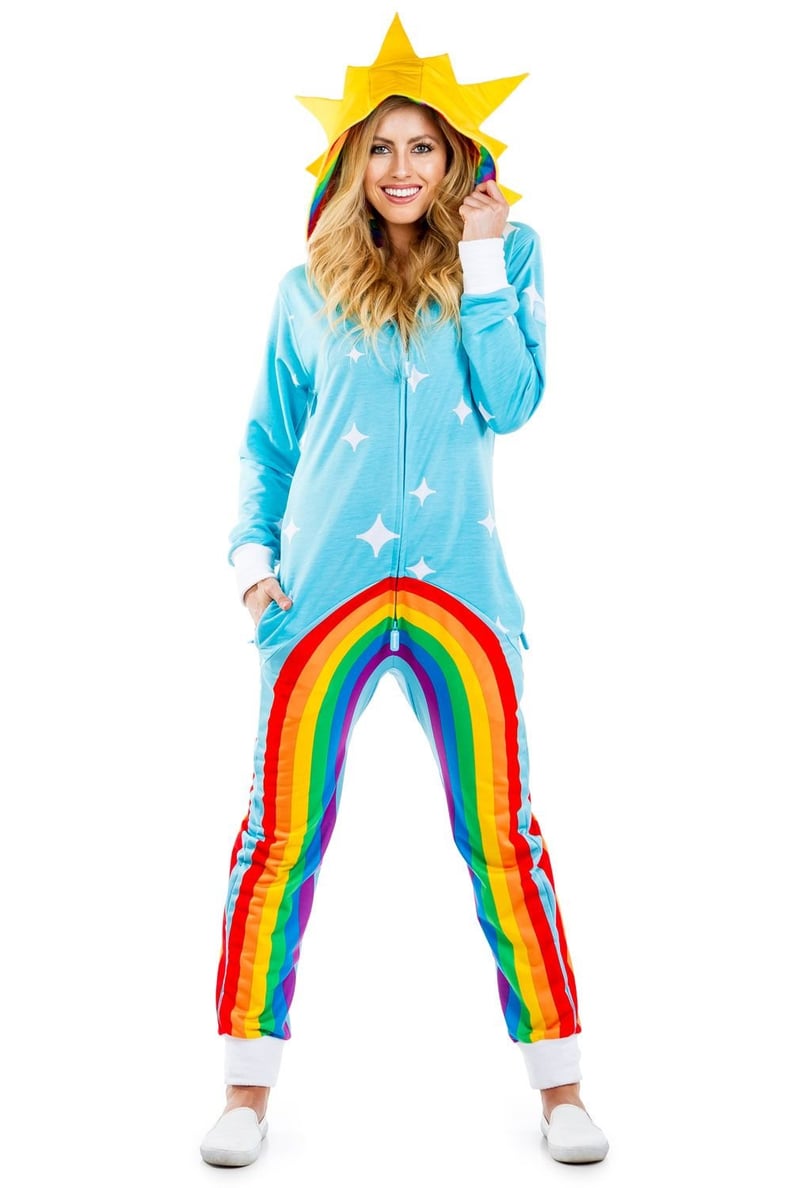 tipsyelves.com
Every editorial product is independently selected by our editors. If you buy something through our links, we may earn commission.
Let's be real, shopping for Halloween costumes is fun and all, but what is the likelihood you'll wear that pirate costume or bumblebee dress again? Chances are, it'll be another 365 days until it sees the light of day, so you might as well splurge a little this year and invest in a costume that's both comfortable and versatile.
Available on Tipsy Elves, this Chasing Rainbows Costume ($100) is the perfect compromise. Purchase your onesie for a snuggly Halloween night-in, let it become your new favorite pajamas, or save it for celebrating Pride month! We love a showstopper outfit and will definitely be adding this bright rainbow vision to our cart. Shop the colorful onesie ahead.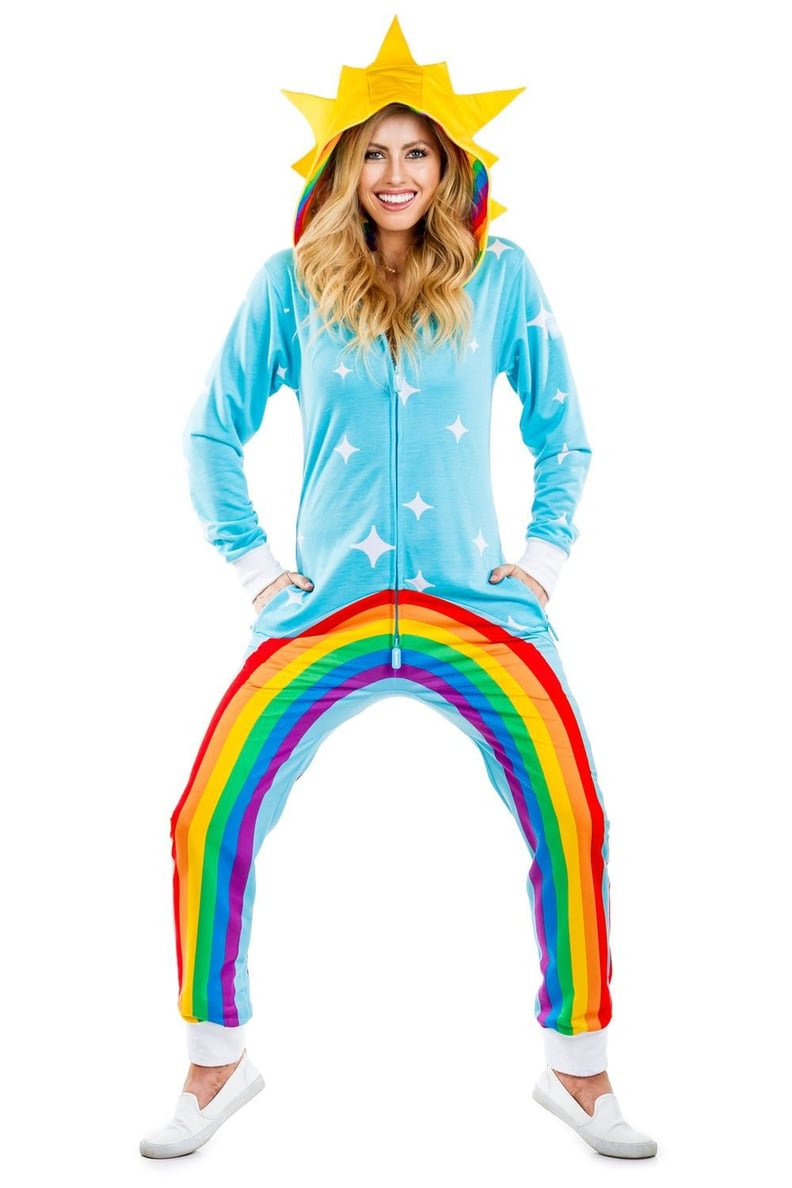 Chasing Rainbows Costume
You won't only be rocking a colorful rainbow in the Chasing Rainbows Costume ($100) onesie, but a starry sky and sunshine hat too.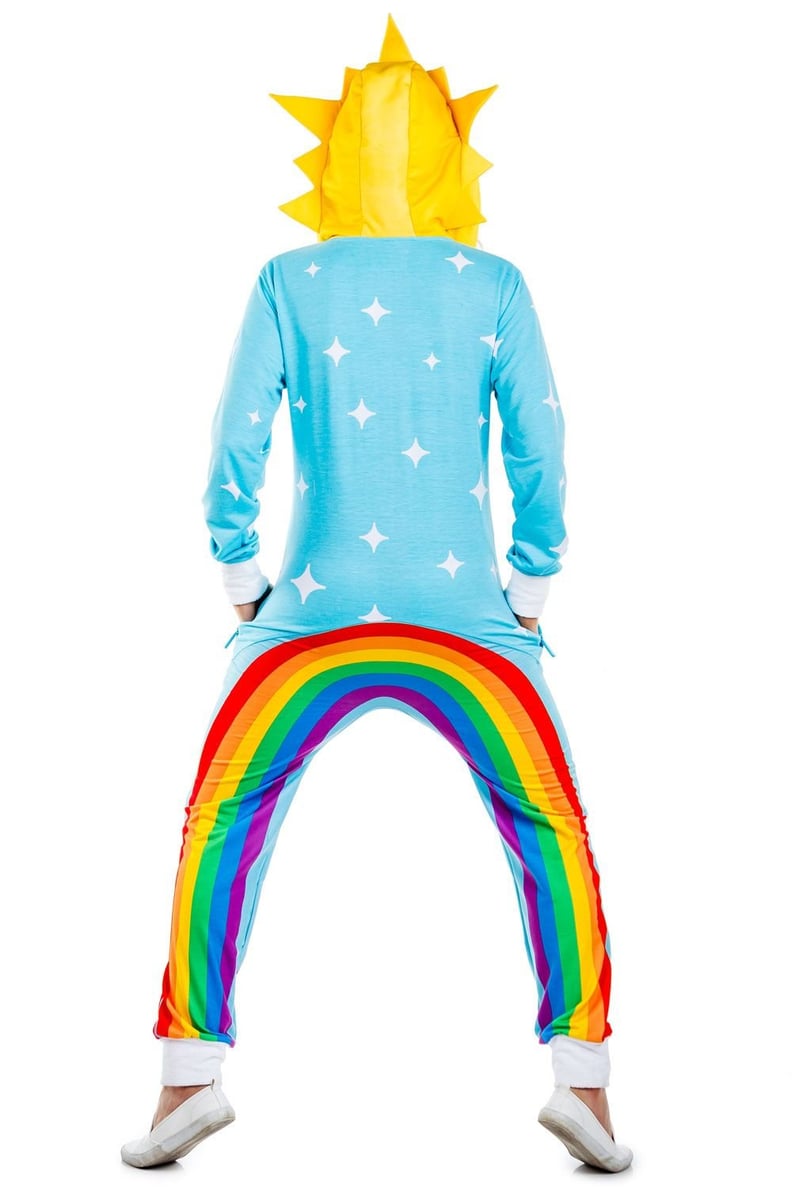 Chasing Rainbows Costume
From celebrating Pride month to having the perfect Halloween costume or even fuzzy pajamas, the Chasing Rainbows Costume ($100) is so versatile and comfortable.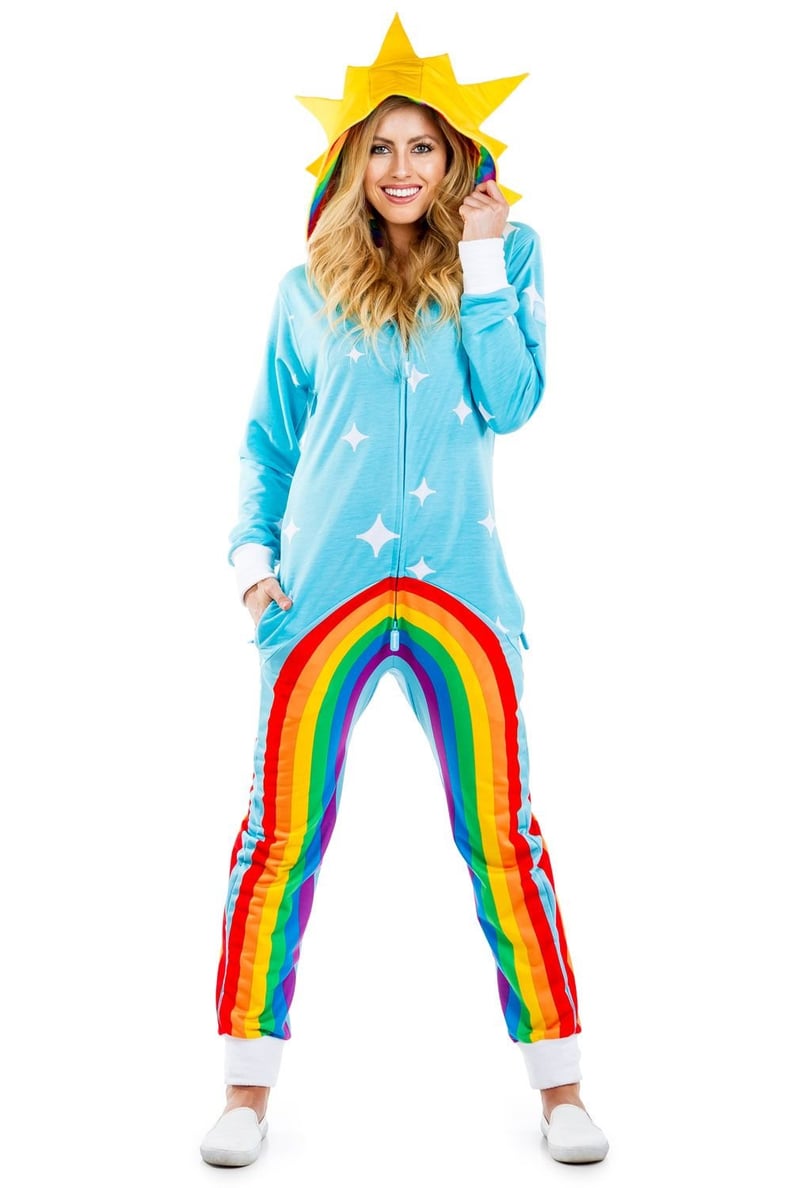 Chasing Rainbows Costume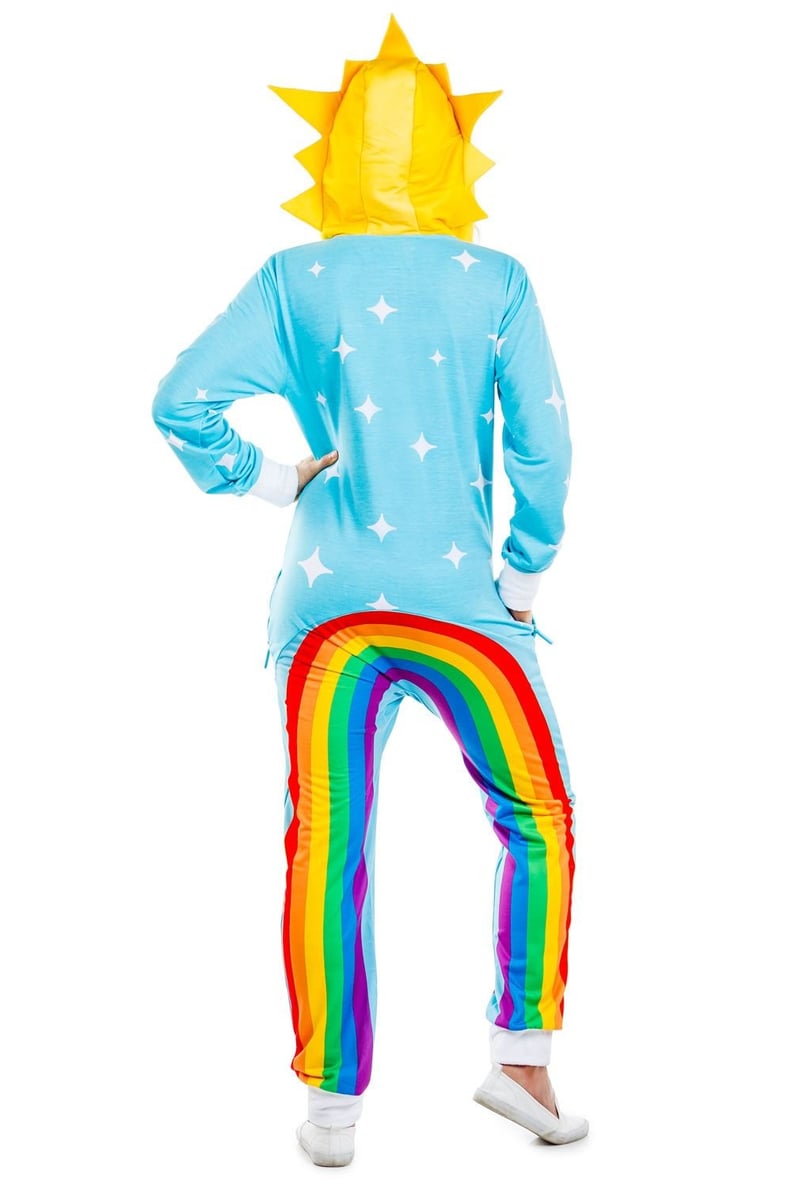 Chasing Rainbows Costume