This Secluded Campsite in Pennsylvania Harbors Some of the World's Best Stargazing
Hawaii and the Australian Outback are often touted as the world's top stargazing spots. But if you're coming from the continental US, these popular travel destinations can be quite the trek to catch a glimpse of the twinkling night sky. So if you're pining for a short getaway filled with constellations and shooting stars, there's a remote 82-acre campground in Pennsylvania that harbors some of the best stargazing on the planet.
Cherry Springs State Park is basically a dark spot on the map, attracting the likes of astronomers from across the globe for its prime star viewing. And since it's not high on the radar of most tourists, you won't be fighting off crowds for a good ground spot to marvel at the sky. So grab all your camping gear, and get ready for a road trip to a beautiful, secluded part of Pennsylvania!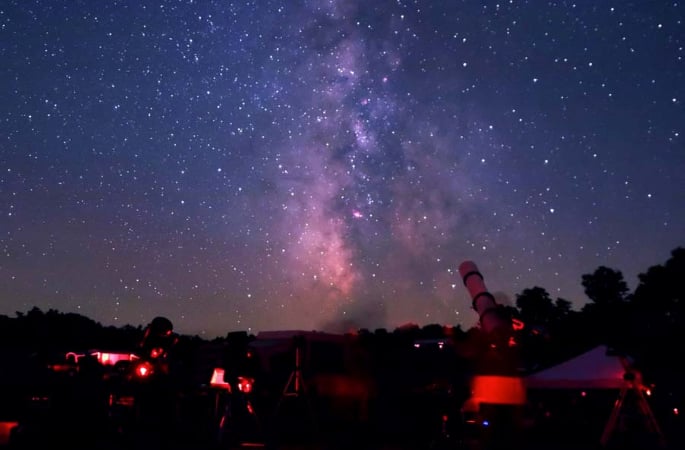 Zero Light Pollution
Surrounded on all sides by the wild Susquehannock State Forest, the park is completely cut off from all outside light sources. The totally dark skies offer exceptional views of the Milky Way, planets, constellations, and meteor showers.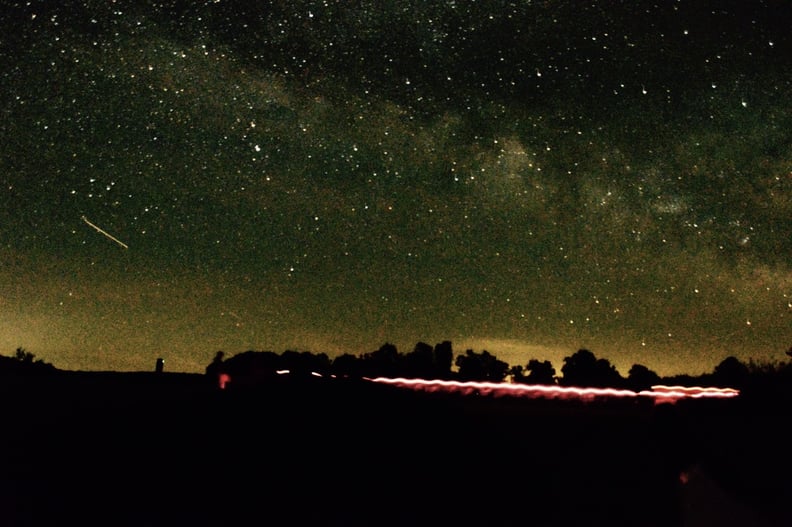 All Stargazers Use Red Lights
All campers work together in unison to keep the area as dark as possible for prime star viewing. So if anyone needs a little help walking back to their campsite or locating their possessions, they only use a red flashlight. Red is the dimmest visible light the human eye can see, so it interferes with the starry skies the least. The Park Is Perfect For Couples
With zero cell reception, chilly nights, and the sky performing a mesmerizing light show, Cherry Springs is an incredible place for couples to cut themselves off from the world for a few days, cuddle up, and watch the magnificence of Mother Nature. If you visit during a meteor shower, you can count on shooting stars sprinkling all around you.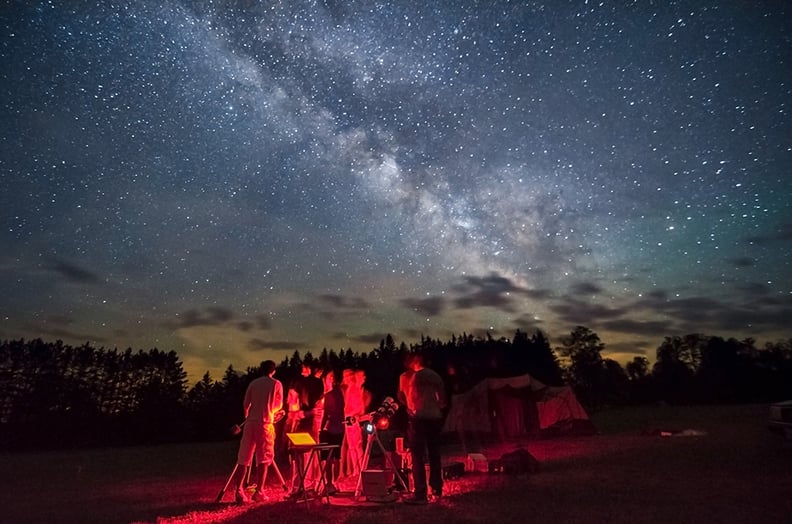 Attend a Star Party
If you're into more of a social scene, the park also periodically hosts star parties, inviting campers to all get together for a group viewing session on a clear weekend. If you're interested in learning more about the skies, some parties feature guest speakers and educational seminars. They all, of course, include drinking in the exceptional nighttime views.