12 DIY Mason Jar Gifts That Are Totally Glassy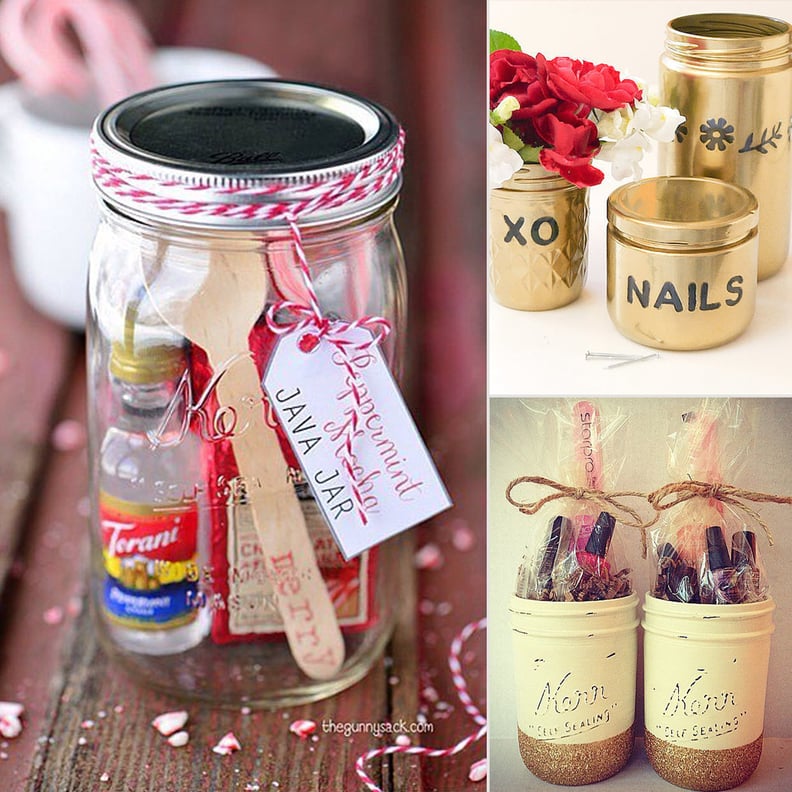 Every editorial product is independently selected by our editors. If you buy something through our links, we may earn commission.
Stumped on what to give your loved ones for gifts? Not to worry, we have the perfect solution. The easiest way to make a gift look automatically more creative and cute is to incorporate a mason jar. The trendiest of glass vessels, the mason jar is an ideal option for turning an ordinary idea into something extraordinary. The best part about these present ideas? You can make them yourself without shelling out loads of money. Check out all of the DIY mason jar ideas we have found for you!
01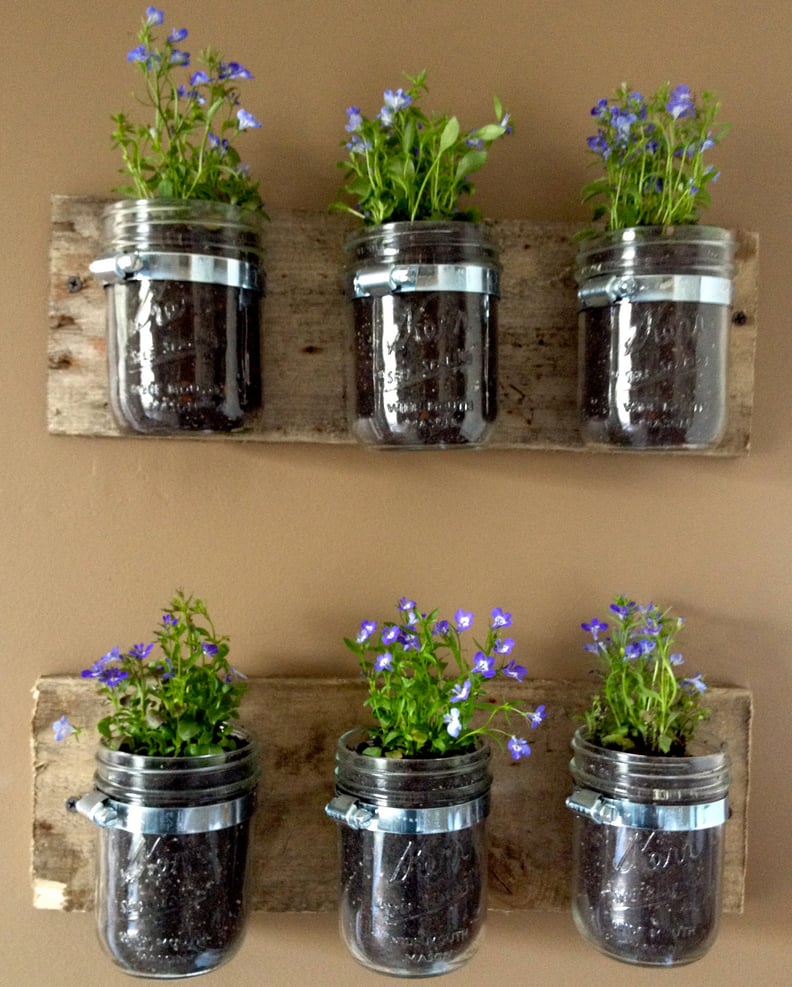 Planters
Make a planter set for someone this Christmas. It's cool to actually see the soil, and it'll give your home an earthy vibe.
02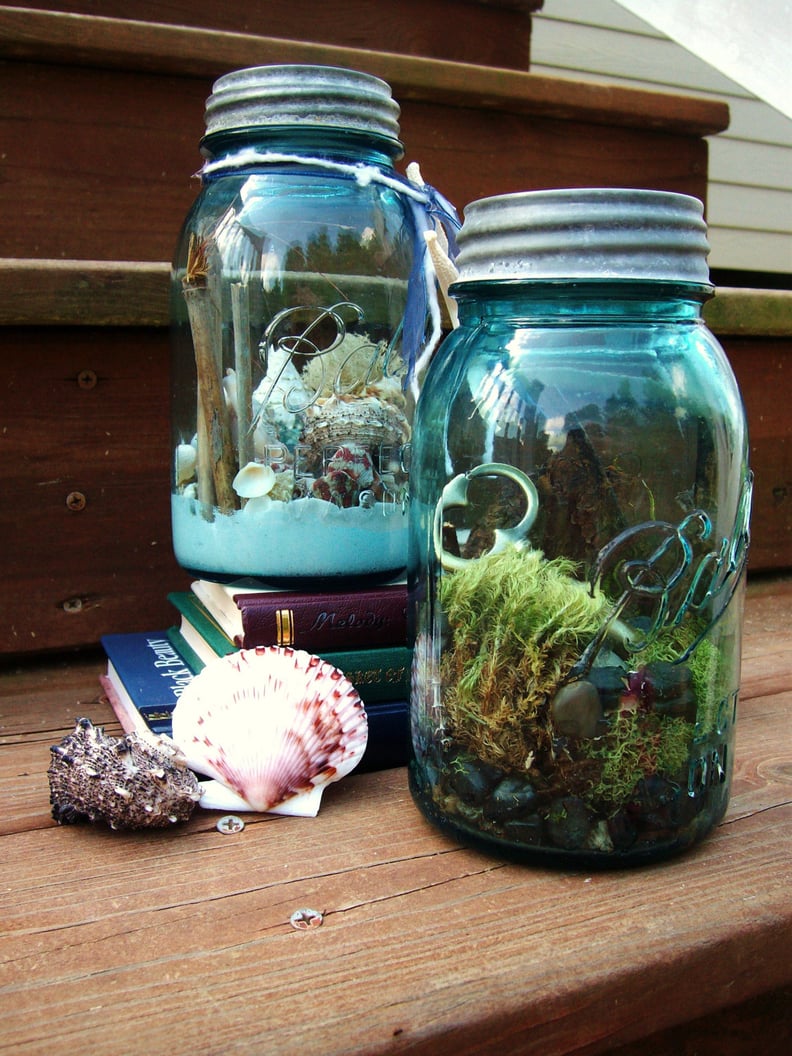 Terrarium
Using a mason jar to store the plant arrangement is a nice twist on the traditional terrarium holders, and any recipient will totally adore the quirky twist. Here's a guide on how to make a terrarium.
03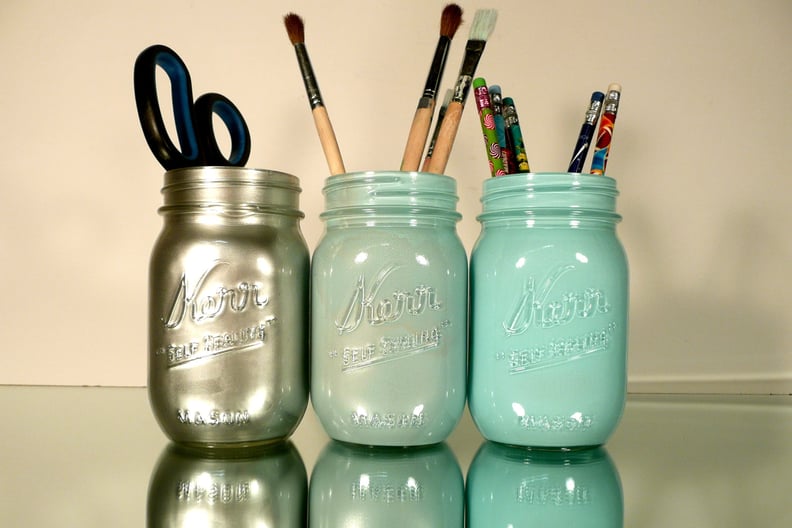 Pen Holders
Spray-paint mason jars a loved one's favorite color, and it'll be a colorful addition to a desk as a pen holder.
04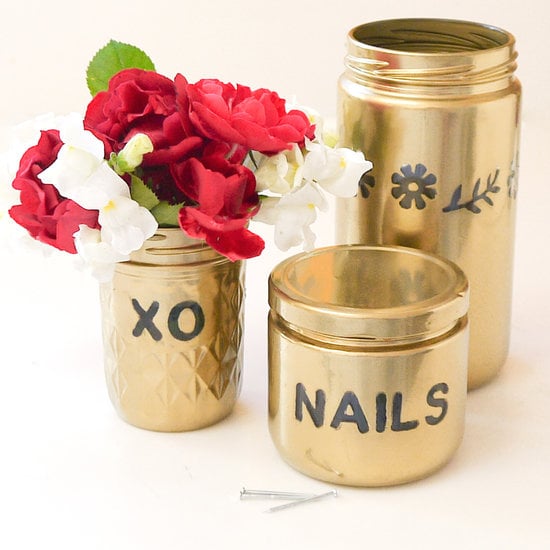 Fancy Containers
Upcycle mason jars with the help of stickers and gold spray paint for stunning containers that'll hold just about anything. Here's how to make them!
05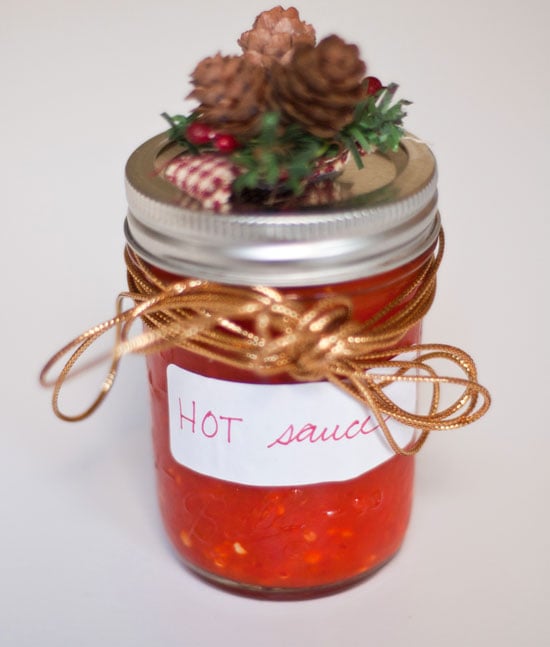 Hot Sauce
It only takes about 15 minutes to put together this homemade hot sauce recipe that works as a unique gift idea.
06 Nail-Polish Holder
Paint the bottom of a mason jar with glue, and dip the bottom of the jar in glitter. Then fill the inside up with lots of cute nail polishes for a glam gift!
07 Peppermint Mocha Kit
Fill the inside of a basic mason jar with all the ingredients needed for a peppermint mocha (cocoa mix, peppermint syrup, a spoon). Then the recipient can use the jar itself to sip the sweet treat!
08 Travel Cup
Drill a hole in the top of a mason jar, and insert a fun plastic straw. That's all it takes to make a unique travel cup!
09 Candle
Heat wax and the scent of your choice (you can use just about any kind of scented oil), and poor the mixture into an empty mason jar. Place a wick in the wax before it cools, and you have yourself a candle.
10 Vase
Use metallic paint or glitter (or both) to embellish a mason jar, then fill it with festive flowers, and present your beautiful vase to friends or family.
11 Pendant Light
If you know someone who recently moved to a new home, gift them a gorgeous pendant light by purchasing a light kit ($10). All you need to do is drill a hole into the jar lid so that you can screw the lightbulb in tight.
12 Snow Globe
Hot glue any fun items to the side of a mason jar (like the toy truck pictured here), then fill the jar with water and glitter. Screw the lid extratight for an awe-worthy snow globe.