There's a Drunk UNO Game, and the Winner Gets to Choose Someone to Take 3 Shots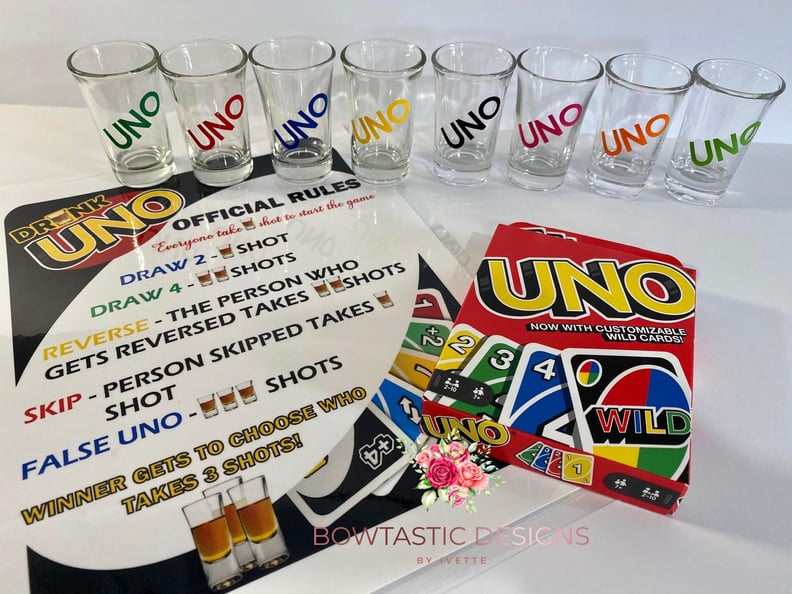 etsy.com
As POPSUGAR editors, we independently select and write about stuff we love and think you'll like too. If you buy a product we have recommended, we may receive affiliate commission, which in turn supports our work.
UNO is a classic game night choice because it gets more and more competitive as the game goes on. Now imagine the same beloved and intense game . . . but with alcohol. Sounds awesome, right? The Drunk UNO game is available on Etsy from seller BowtasticDesignsShop and costs anywhere from $26 to $50, depending on how many shot glasses you want (the max is 10). There's already so many fun drinking games out there, but UNO is definitely a nostalgic way to get a little buzzed. The game includes a normal UNO card pack and a list of new rules that add shots to the mix. For example, if a player draws a skip card, the skipped player must take a shot. *Adds to cart.*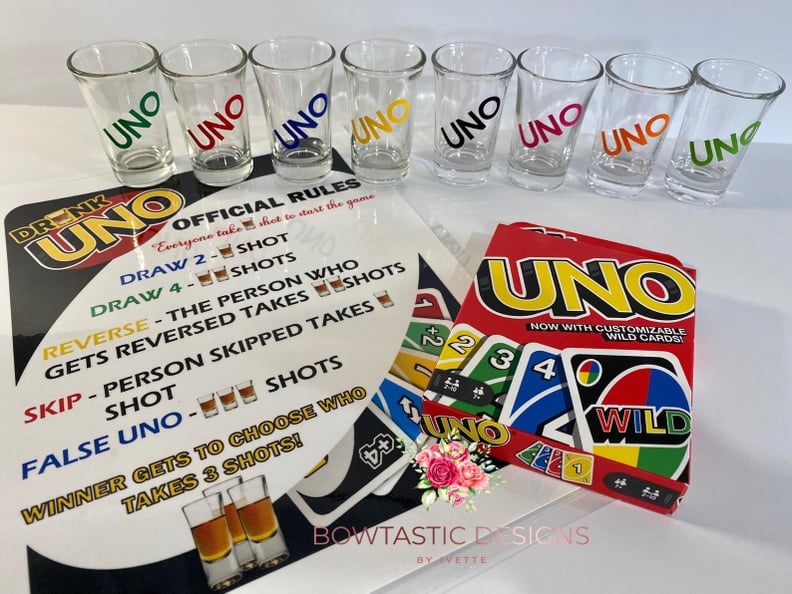 Drunk UNO Game
The Drunk UNO Game ($26-$50) includes four shot glasses, a deck of UNO cards, and a Drunk UNO rules card.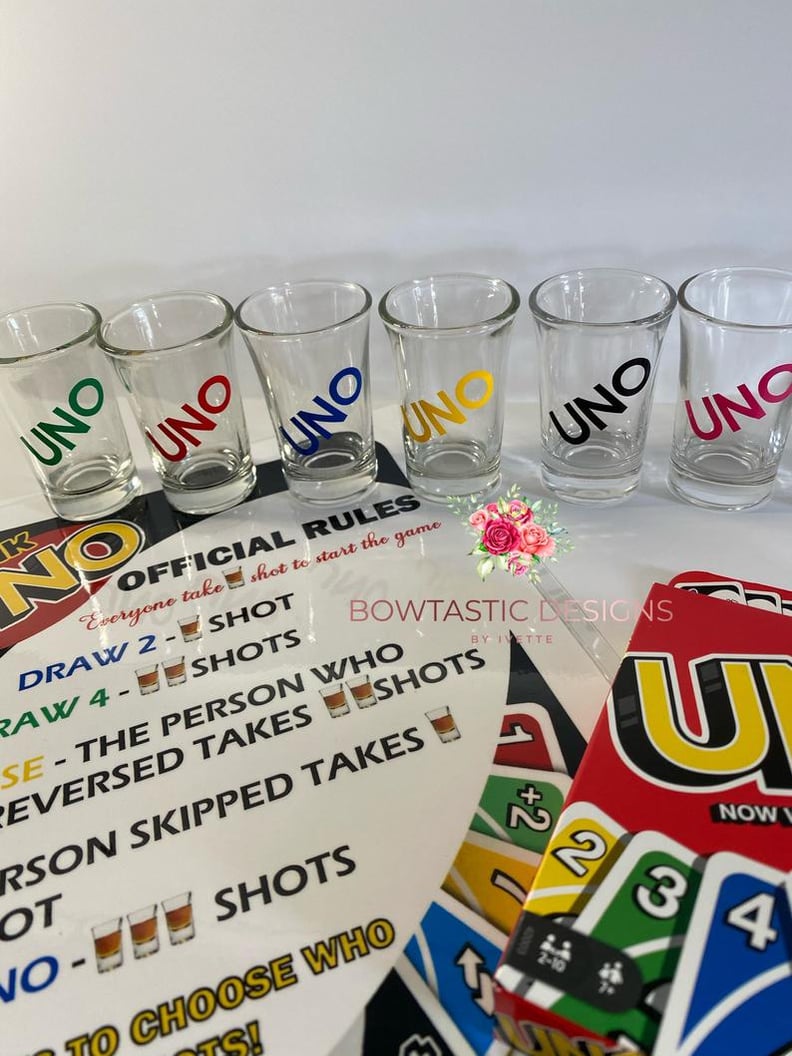 Drunk UNO Game
When ordering the Drunk UNO Game ($26-$50), you can choose to buy up to 10 shot glasses in the colors of your choice.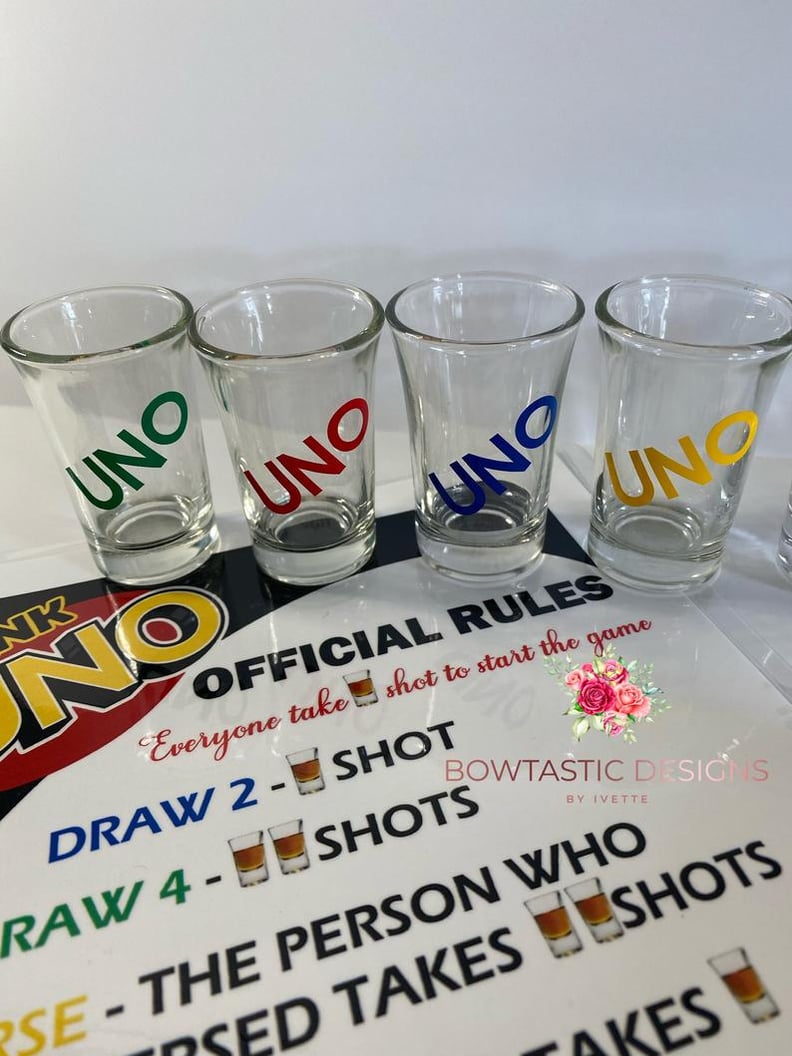 Drunk UNO Game
The first rule of the Drunk UNO Game ($26-$50) is that everyone must take a shot.