No Scrubbing Needed With This Tub Cleaner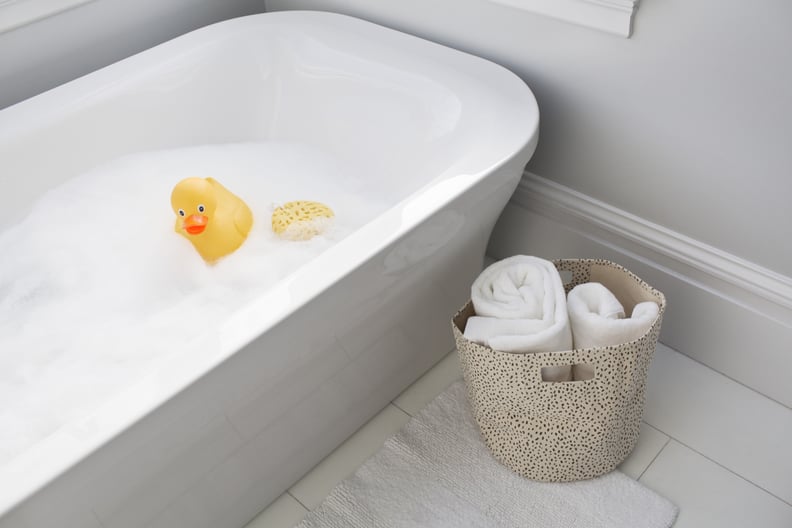 POPSUGAR Photography | Sheila Gim
POPSUGAR Photography | Sarah Lipoff
POPSUGAR Photography | Sheila Gim
POPSUGAR Photography | Sarah Lipoff
Scrubbing the tub is no fun — especially if you have serious stains. So when we came across this cleaning solution on Pinterest that boasted a clean tub with no scouring, we had to give it a try. And the concoction comes together with two ingredients you already have in your kitchen. But does it deliver?
Heat one-fourth cup vinegar and pour into a spray bottle. Add one-quarter cup liquid dish detergent, and it give a little shake to distribute. That's it! The vinegar and dish soap work together to tackle soap scum and dirty tub rings.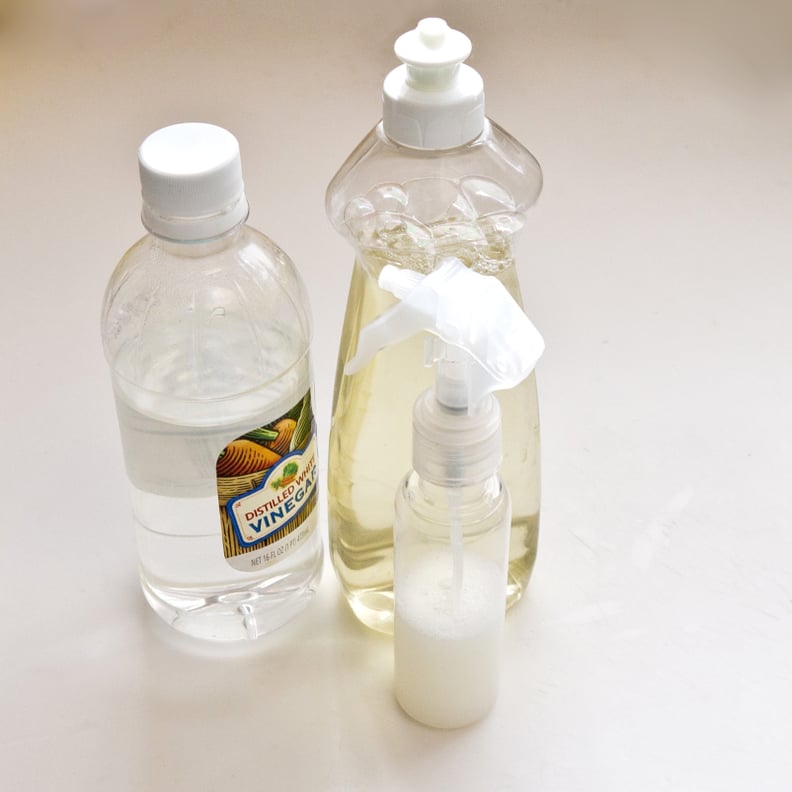 While the mixture is warm, spray on showers, tiles, and grout. Let sit for 20 minutes — or a few hours if dealing with tough stains — and rinse. We wiped away the grime on one side to really show how well this cleaner works!