How to Stick to Your Usual Routine While Working From Home
As POPSUGAR editors, we independently select and write about stuff we love and think you'll like too. If you buy a product we have recommended, we may receive affiliate commission, which in turn supports our work.
Going from commuting into work every morning to suddenly staying at home all day, every day, can feel like your entire world has been flipped upside down. When working from home, it's easy to become distracted, disconnected, and even lose track of time. You may find yourself especially restless or unmotivated. Not to mention, it's easy to feel like it doesn't matter if you stay up late binging TV shows when you don't have anywhere to be. But be warned — that's a quick way to slide into unhealthy habits!
If you're new to the whole work-from-home thing — or aren't used to doing it so consistently — the first thing you need to establish is a routine. Maintaining a sense of normalcy is imperative for you to feel not only productive, but also like yourself. Set a schedule that's as close to your regular routine as possible, give yourself structure, and don't forget to work in simple things you enjoy.
From prioritizing your tasks to relaxing your mind, ahead, find tips to help you inject some organization — and calm — into your work-from-home life. Before you know it, you'll be a pro!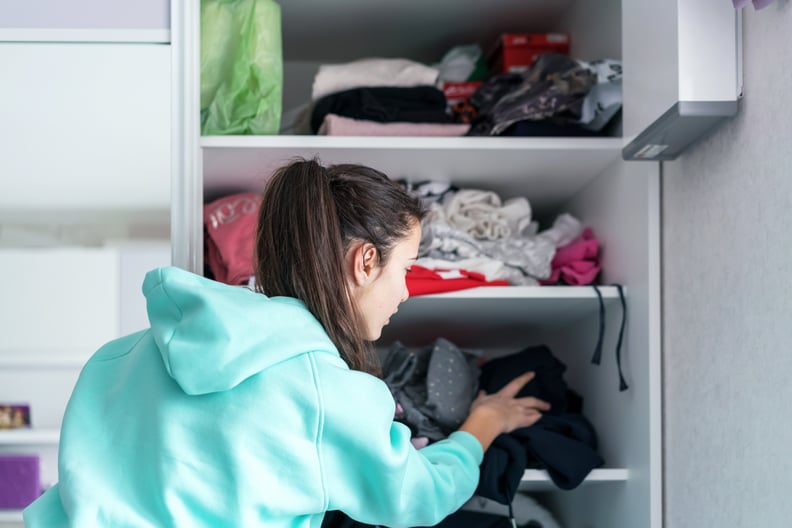 Prepare the Night Before
Just like for any other work day, prep is key for a smooth morning. While there's not as much to be done when you're not leaving the house the next day, you can still lay out a comfy outfit in advance, put your overnight oats in the fridge, and make sure you have all the necessary ingredients for your lunch. It's also helpful to make sure your calendar is up to date and to write sticky notes for reminders. Doing these small things may not seem like much, but it'll help put you in a productive mindset for the next day. It'll also help you solidify a routine while maintaining a sense of normalcy.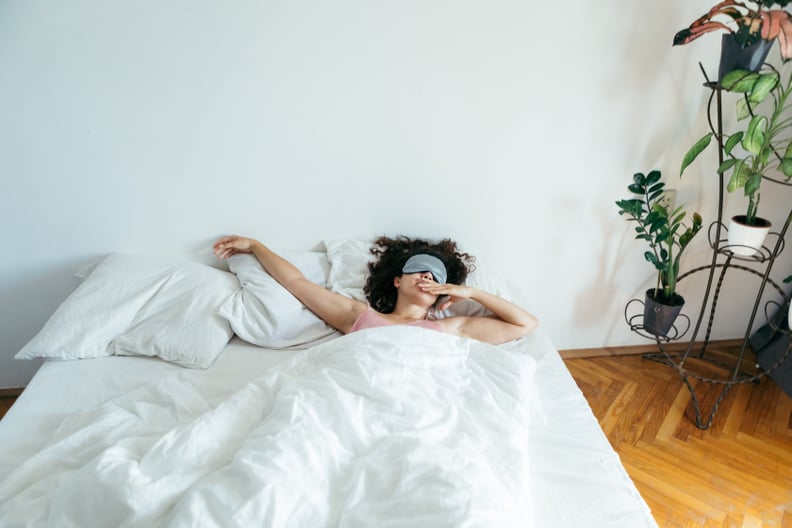 Stay Consistent
Waking up at the same time every day takes some discipline — especially when you're working from home. But trust us, if you repeatedly hit snooze, it'll only leave you feeling more tired and groggy. Instead, set your alarm for the time you actually need to get up — and then commit to it. Hold yourself accountable just like you would on any normal day; doing so will help motivate you to get up and get going. If you need an extra push, try keeping your alarm somewhere other than your nightstand. That will force you to physically get up to turn it off.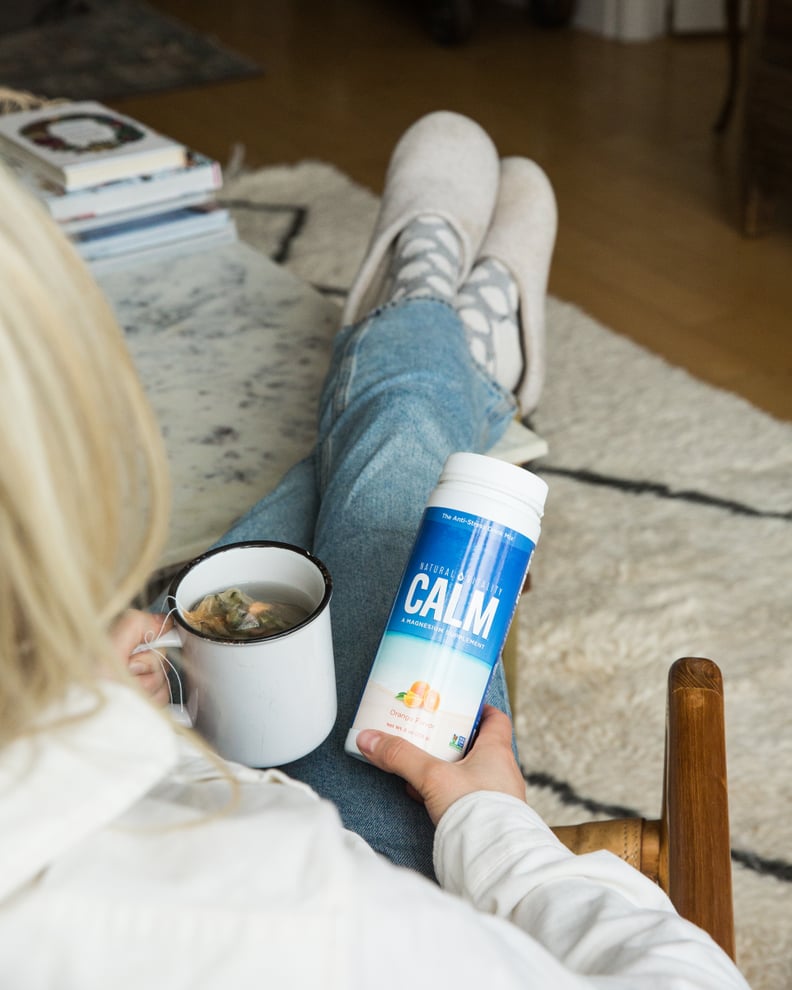 Find a Sense of Calm
Before the stress of the day settles in, take a moment to breathe and center yourself. Sipping a warm drink is a great way to put yourself in the right frame of mind early on. Natural Vitality CALM® is a magnesium supplement that helps manage stress and relax your body. The powdered drink mix comes in yummy flavors and can be added to water, tea, or a smoothie for a quick way to relieve stress.* But if powder isn't your thing, Natural Vitality CALM® also comes in convenient capsules you can take with breakfast, or delicious gummies.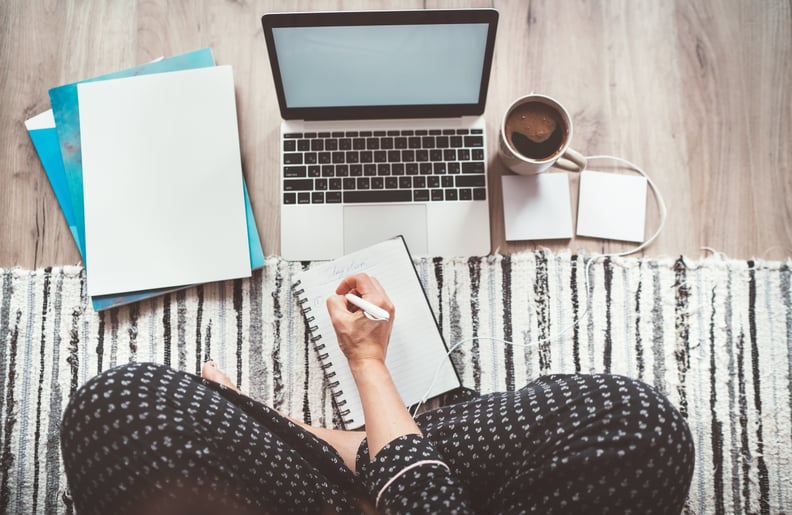 Organize Your Day
Set aside a moment or two to think about your day: what you want to accomplish, the tasks that need to be done, etc. When traveling into work, you usually do this automatically during your commute. When you're working from home, there's no designated time to think these things through, which can unknowingly throw you off. Use this brief time to set intentions, write a to-do list, set a schedule, or keep track of essential work tasks and deadlines. This is your time to prioritize and focus your mind and energy on being productive.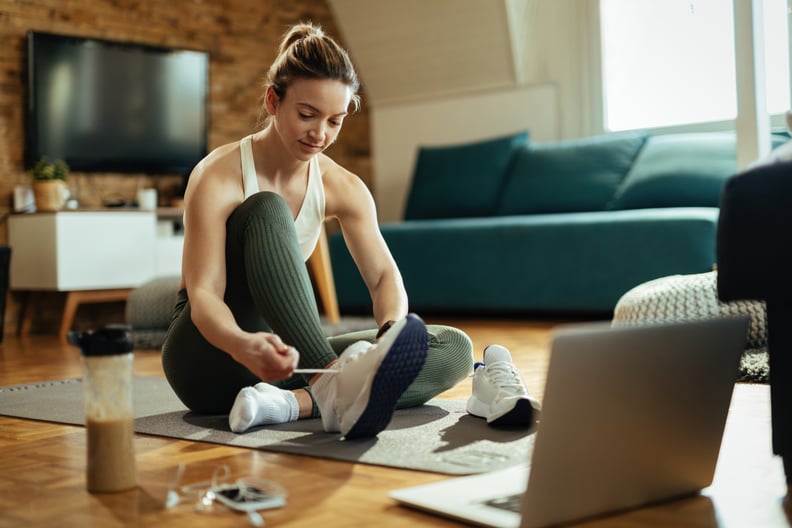 Change Clothes
Although it may be tempting to stay in your PJs all day, the act of getting dressed will help you feel motivated. There's no need to put on jeans or a button-down shirt, but even slipping into a different pair of sweats is a great way to signal yourself that it's time to switch gears. Use your clothing to categorize the day. Have a work outfit, a workout look, and then an evening loungewear outfit before you finally put on your PJs for bedtime. In that same vein, keep your normal hygiene practices up as well. Making sure you're brushing your teeth, washing your face, and brushing your hair will help you feel as normal as possible.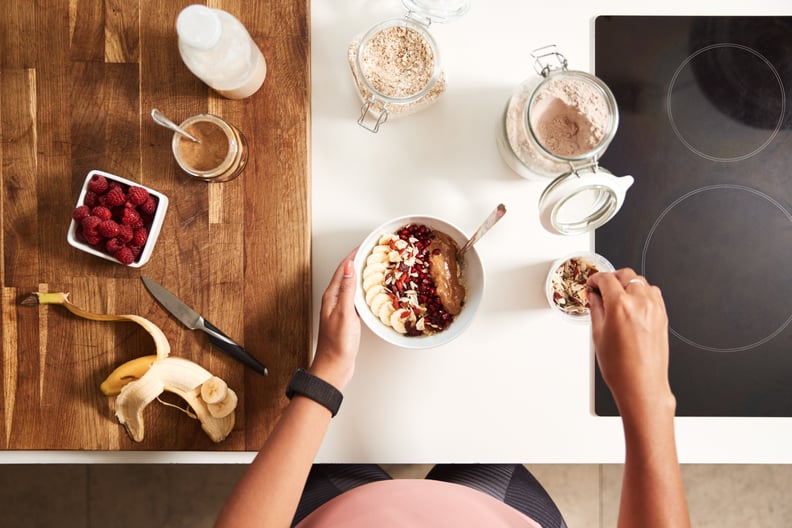 Eat Normally
It's tough to resist cravings when you've got a full kitchen at your fingertips, but keeping snacking to a minimum will help you stay sharp and focused. Eating hearty, consistent meals is what will power you through the day. Start with a substantial breakfast like fiber-rich oatmeal or protein-packed eggs. And make sure to schedule and take an actual lunch break — laptop closed.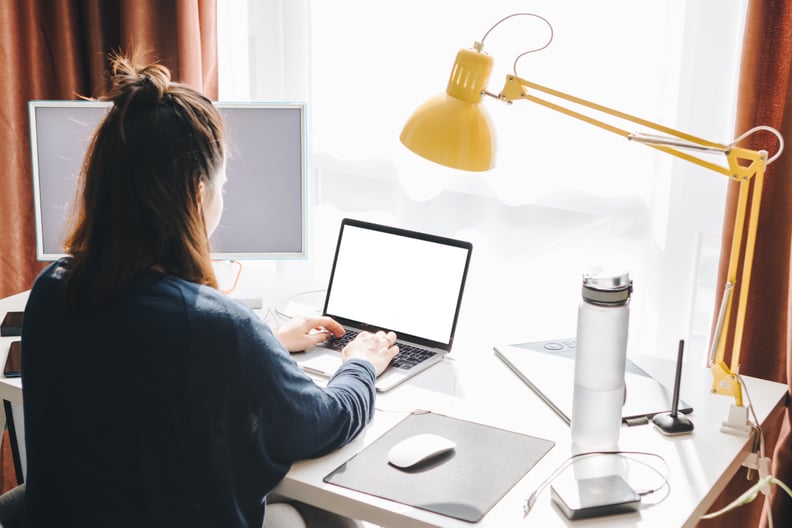 Keep a Clean Space
The best way to keep distractions at bay when working from home, is to designate a specific spot for working. Keep it clean and organized and make sure it's fully stocked with everything you need — pens, chargers, a water bottle. Sometimes it's best to mimic being at the actual office by sitting at a desk or going somewhere extra quiet.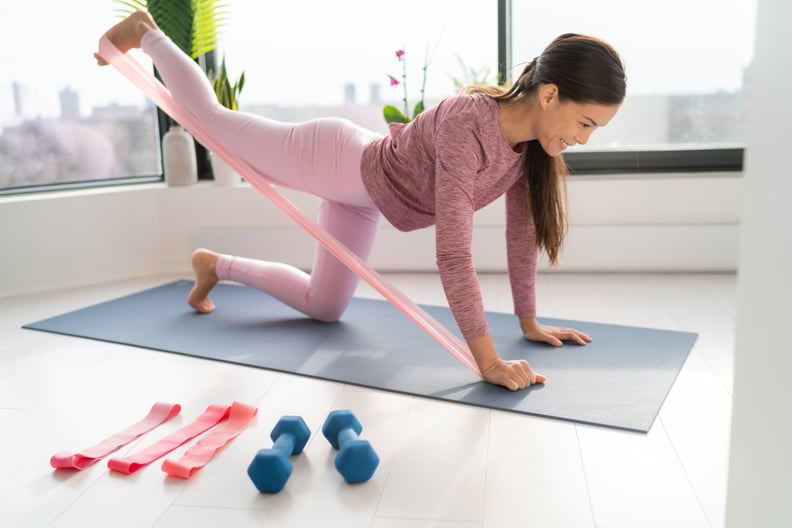 Get Moving
Staying active is vital when you're cooped up in your house all day. Whether it's doing a yoga flow on your lunch break or taking to the mat for a HIIT workout after hours, getting in some exercise will do wonders for your mind, body, and spirit. Even going for a walk is an effective way to cap off your day and get into relaxation mode.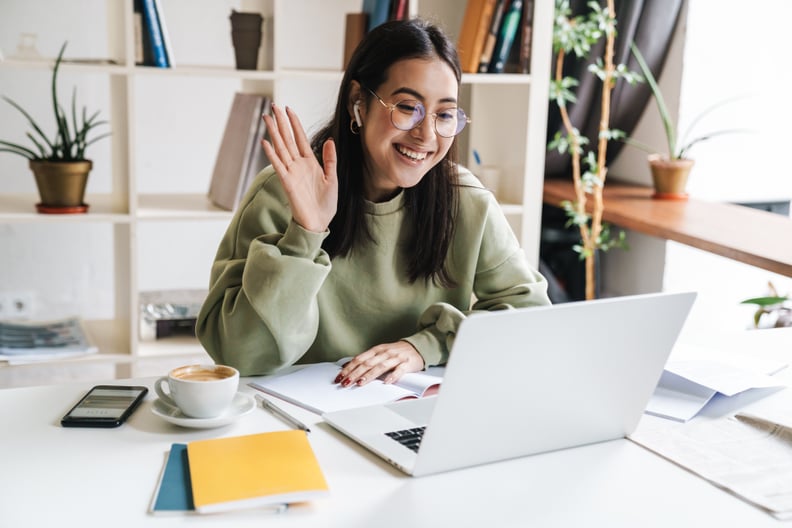 Stay Social
When you're working in an office, socializing is a regular part of every day — something we often take for granted. Working from home can feel isolating, so it's important to continue getting your daily dose of face time with those you love, even if it's virtual. Call a family member, plan a virtual happy hour with your friends, or play a group game over Zoom. Scheduling these online dates will give you something to look forward to while allowing you to connect with others.
* These statements have not been evaluated by the Food and Drug Administration. This product is not intended to diagnose, treat, cure, or prevent any disease.