Paid Content For
Natural Vitality CALM
6 Ways to Take Care of Yourself — Inside and Out — While Social Distancing
Paid Content For
Natural Vitality CALM
Even introverts who would normally relish an opportunity to spend a quiet night in are finding that social distancing can be really tough. Turns out, self-isolation can be pretty isolating. While you won't be able to get to your usual yoga class or book a pedicure appointment, there are plenty of ways to take care of yourself while staying home. Start with these six strategies for self-care while social distancing.
Try Journaling
With everything going on in the world, it's totally normal to be feeling all the feels right now. One simple way to work through all your emotions is by journaling. Try reserving 15 or 20 minutes a day to sit and jot down your thoughts in a notebook. The act of putting pen to paper can be surprisingly calming.
Tune Into Your Stress Levels
One thing a lot of us might be feeling right now? Stress. Combine frightening headlines with financial worries and being cooped up inside, and you've got a recipe for tension. It would be unrealistic to tell yourself not to worry right now — instead, do a check-in with yourself each day to monitor your stress levels. Sit down, take a few deep breaths, and be honest with yourself about how you're really feeling.
This might also be a good time to add magnesium to your diet. Mental health may impact the body's magnesium levels, and this mineral is essential for staying healthy. Natural Vitality CALM, a powdered magnesium supplement, can help replenish the body's magnesium levels and relieve stress. Make CALM a part of your morning routine to promote a feeling of relaxation every day.*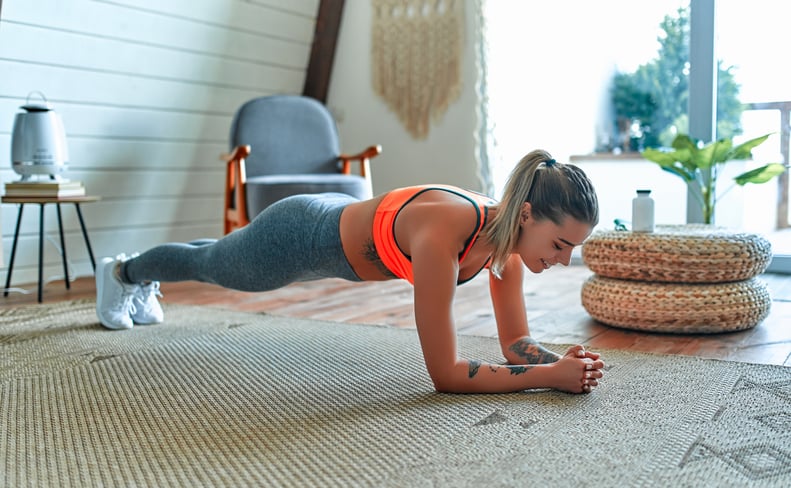 Get Your Body Moving
Don't underestimate the power of endorphins. As soon as you start moving — whether that means a short yoga flow or a six-feet-apart walk around the block — these feel-good hormones start flowing through your body, bringing a better mood with them. Set a movement goal for yourself each day to take care of your physical and mental well-being. It could be a strength-training workout, or it could be a step goal — whatever works best for you.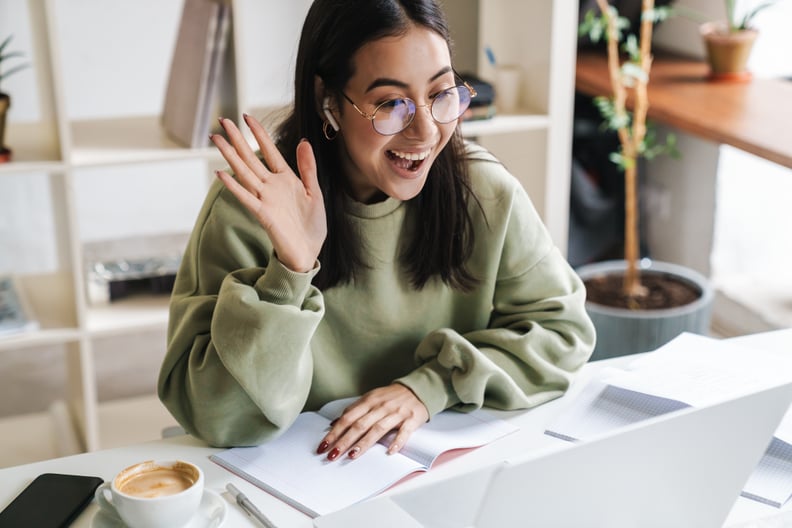 Stay Connected to Your People
Even though you can't hang out with your friends IRL, you can still stay in touch virtually. Now is the time to reach out to the people you love for long phone-call catch-ups, video-chat happy hours, and even group game nights over Zoom. Spending time talking to your friends and family will boost your spirits when you're feeling low, and real-life hangouts will be that much more special when this is all over.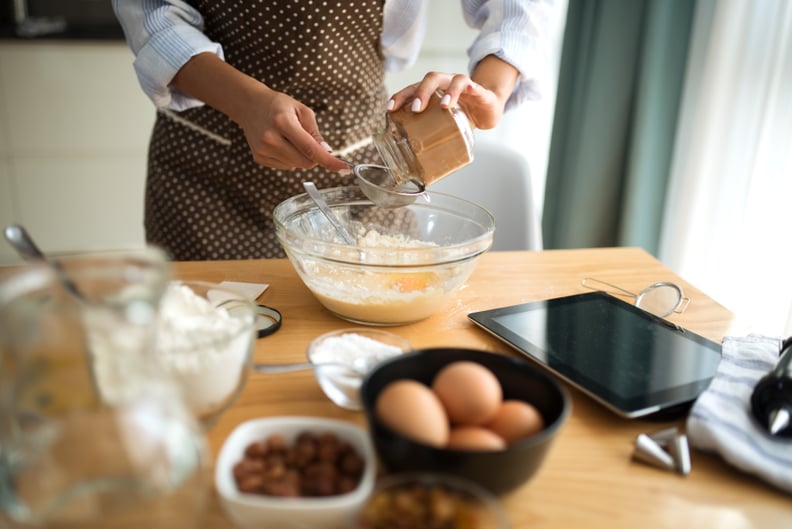 Find Little Ways to Treat Yourself
Just because you can't pop down the block for an afternoon latte doesn't mean you have to give up your treat-yourself moments. It's more important than ever to be sweet to yourself right now, so find one small thing to look forward to each day. One day, that might mean an at-home spa night with a sheet mask and bubble bath; the next, that might mean whipping up a batch of your favorite cookies just because.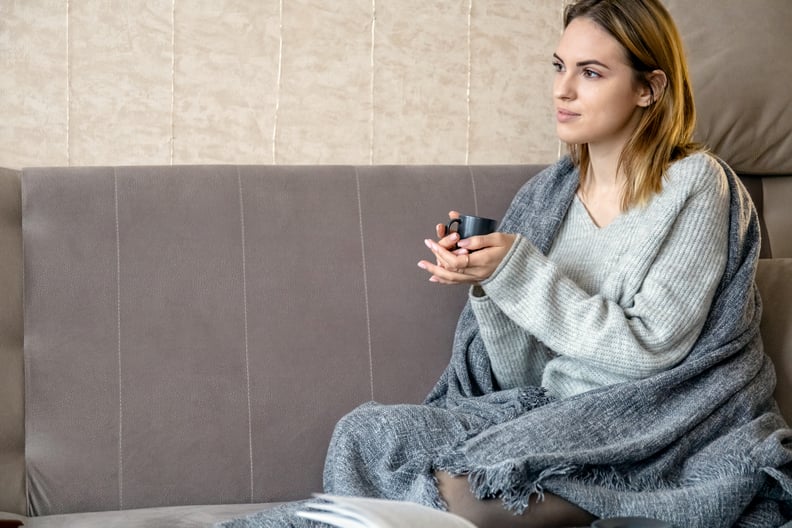 Don't Be Too Hard on Yourself
Just because you suddenly have a lot more free time doesn't mean you have to be productive with it. This is an incredibly stressful time, and everyone will react to it differently. Some days, you might be full of energy to tackle that organizing project you've been putting off or try a complicated recipe from your favorite food blog — on other days, you might want to stay on the couch and watch reruns of your favorite sitcom. You don't have to come out of self-isolation with five new accomplishments under your belt. Whatever you need to do to cope is OK.
*These statements have not been evaluated by the Food and Drug Administration. This product is not intended to diagnose, treat, cure, or prevent any disease.