This Medium Party Game Challenges Your Psychic Abilities to Read People's Minds
As POPSUGAR editors, we independently select and write about stuff we love and think you'll like too. If you buy a product we have recommended, we may receive affiliate commission, which in turn supports our work.
wHave you ever wished you could read someone's mind? I can read yours right now. You're thinking, "What fun Halloween game can I play with my friends this year?" I know the answer, too, and it's this Medium Party Game ($20) from Target!
No crystal ball required, this game requires 2-8 people and lets you tap into your friends' minds for some mystical fun. Start the game by asking the player on your left to place one card from their hand face up in front of you. Then you choose a card from your deck and place it face up next to the other card. And here's where you get to channel your psychic medium powers — you have to think of a word that connects the two cards. Count to three, then both of you say the word you thought of out loud. For example, if they played "Mars" and you played "theater," a common word might be "candy" (as in Mars Bars movie theater candy). If you match, collect a token. If you don't match, you can try again, but this time you have to match the words you shouted.
You can try to find the medium up to three times, but you aren't allowed to use any of the previous words you shouted to make a connection. You really have to think like your friends for this one! Special power cards (or turning it into a drinking game by taking a shot every time you get it on the first try) make the game even more fun to play. Keep reading to learn more about the game, and watch TikToks of it being played. My psychic powers predict it'll only be a few minutes before you click "add to cart."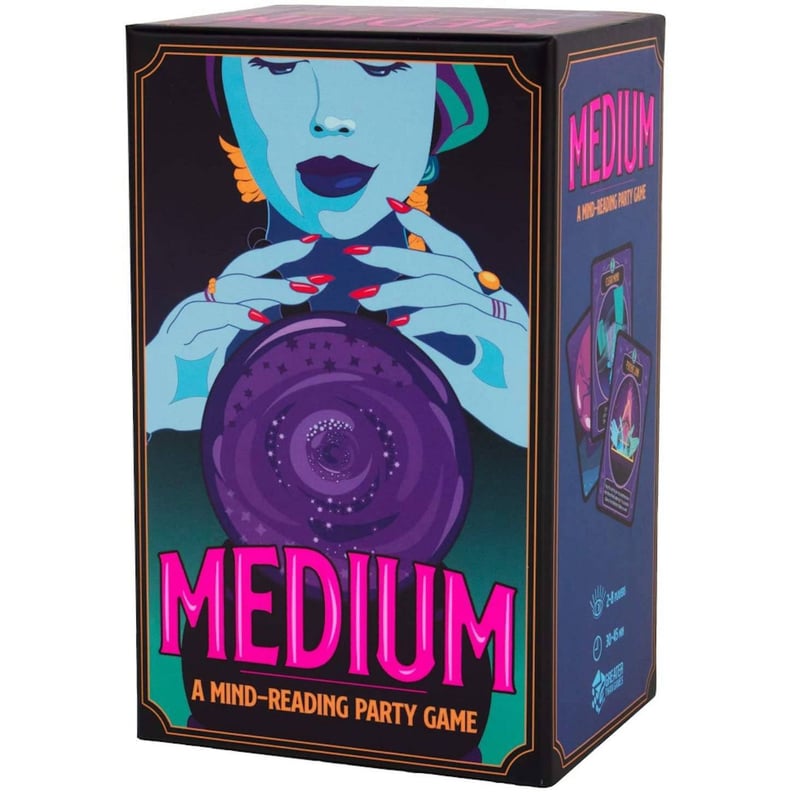 Medium Party Game
Halloween night has never felt more enlightened! Test your supernatural skills with the Medium Party Game ($20) as you try to guess the words your friends are thinking.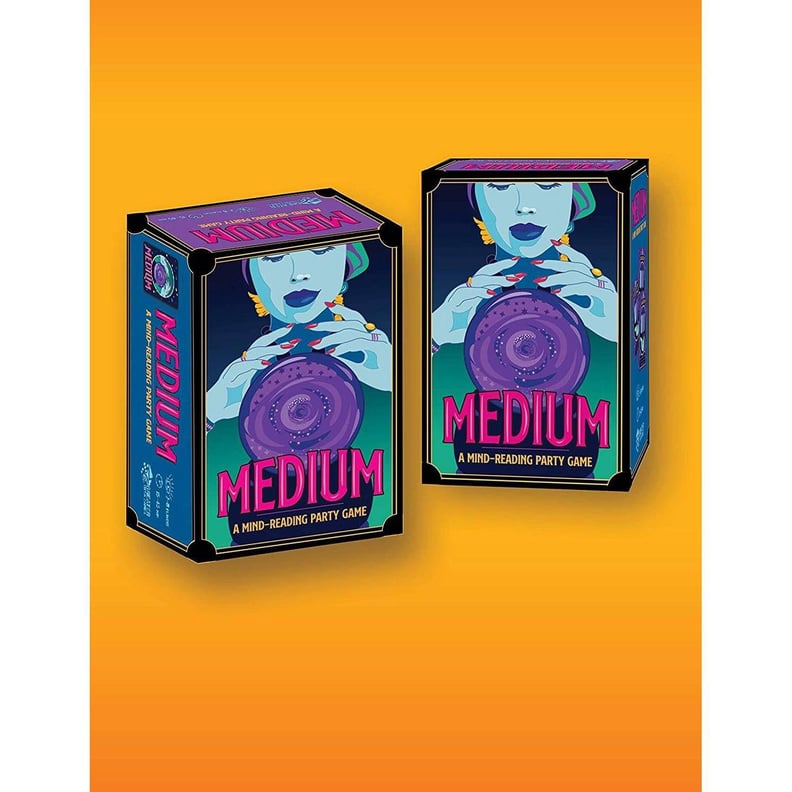 Medium Party Game
This Medium Party Game ($20) makes a great ice-breaker activity for new college roommates, coworkers, or even family members you haven't seen in a while. Of course, it's the most fun with people whose minds you know inside and out!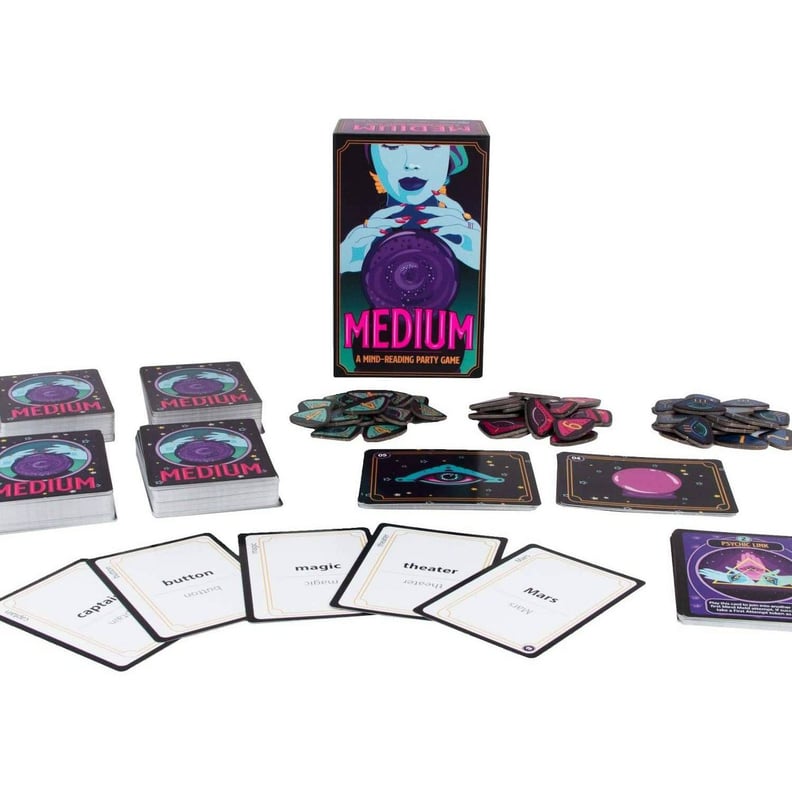 Medium Party Game
Can you guess what your friends are thinking? The Medium Party Game ($20) challenges your mind and your connection with those you call BFF.