Your Summer Lake Days Need This Mini Flip-Cup Game With a Personalized Paddle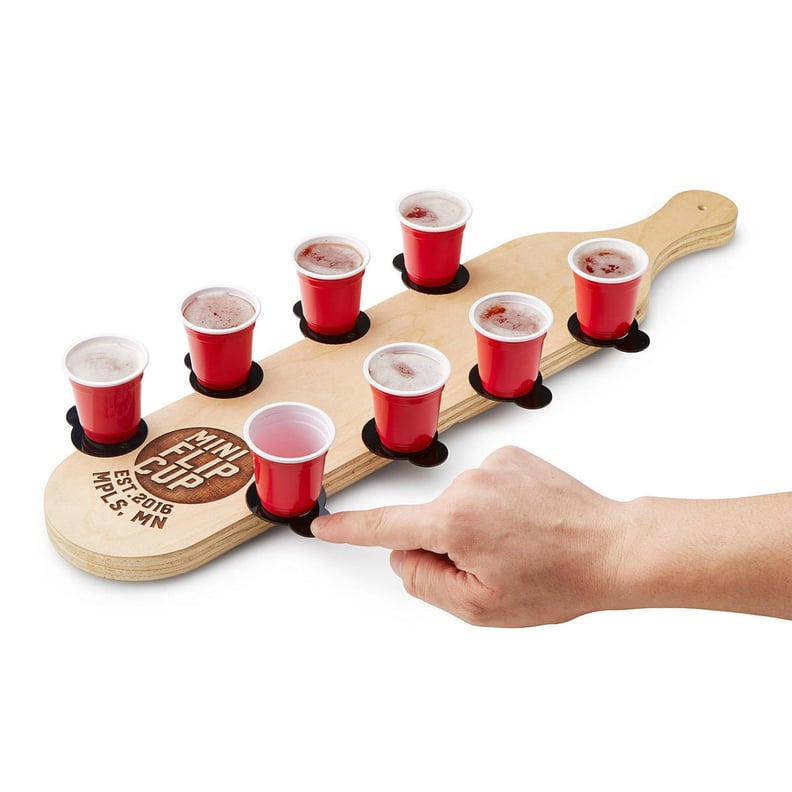 etsy.com
As POPSUGAR editors, we independently select and write about stuff we love and think you'll like too. If you buy a product we have recommended, we may receive affiliate commission, which in turn supports our work.
There's just something about mini versions of our favorite things that we can't resist, and that absolutely includes drinking games. Getting your buzz on just got so much easier (and cuter!) with this mini flip-cup game from Etsy. Whether you're on the beach, on a boat, or stuck inside on a rainy day, this mini flip-cup game will keep you and your pals entertained all day long. And the beauty of it being so teeny is that you can play it just about anywhere! The cost ranges from $40 to $50 depending on whether or not you opt to add a custom engraving on the wooden paddle, and it comes with 20 mini red solo cups. Keep reading to shop the game now, and get workin' on those flip-cup skills before the package arrives!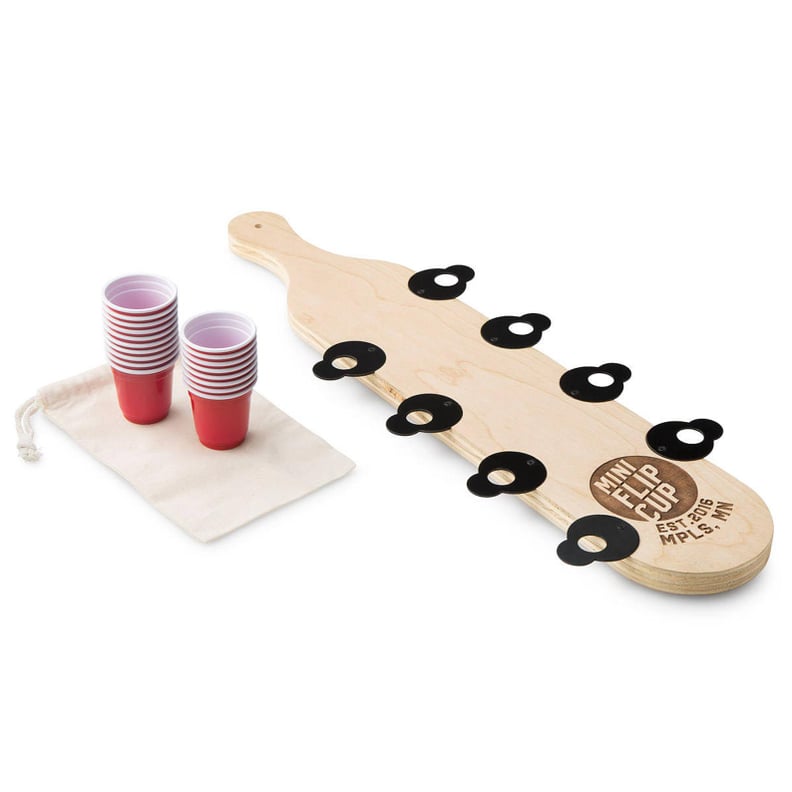 Mini Flip Cup
How easy will it be to pack up this Mini Flip Cup ($40-$50) for vacation for games on the go?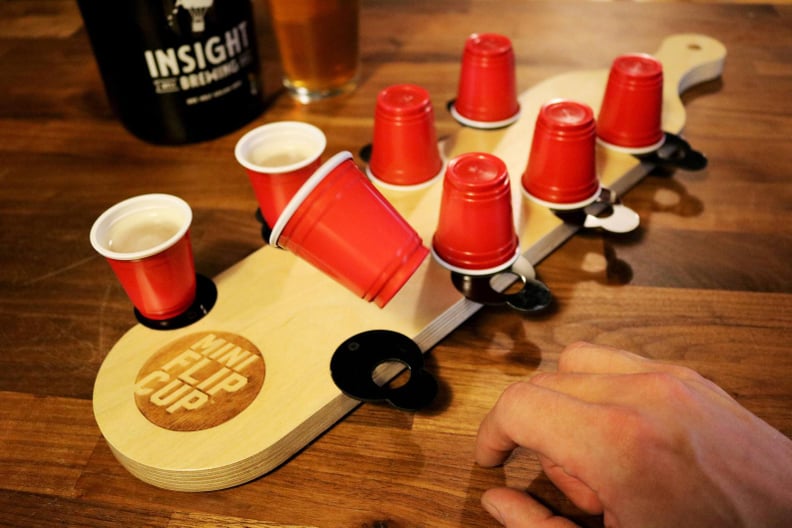 Mini Flip Cup
This Mini Flip Cup ($40-$50) is the perfect portable addition to any party, wedding, outing, or night in with friends.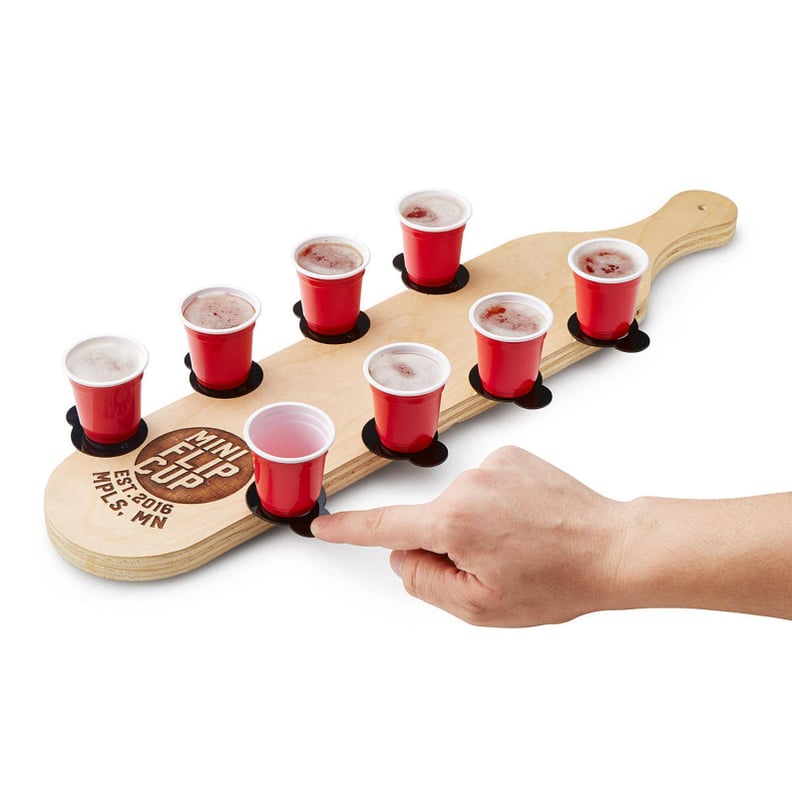 Mini Flip Cup
You can even personalize the Mini Flip Cup ($40-$50) when you order.