Looks Like Target's Light-Up Ghost Candy Bowl Missed the Spooky Memo — It's Adorable!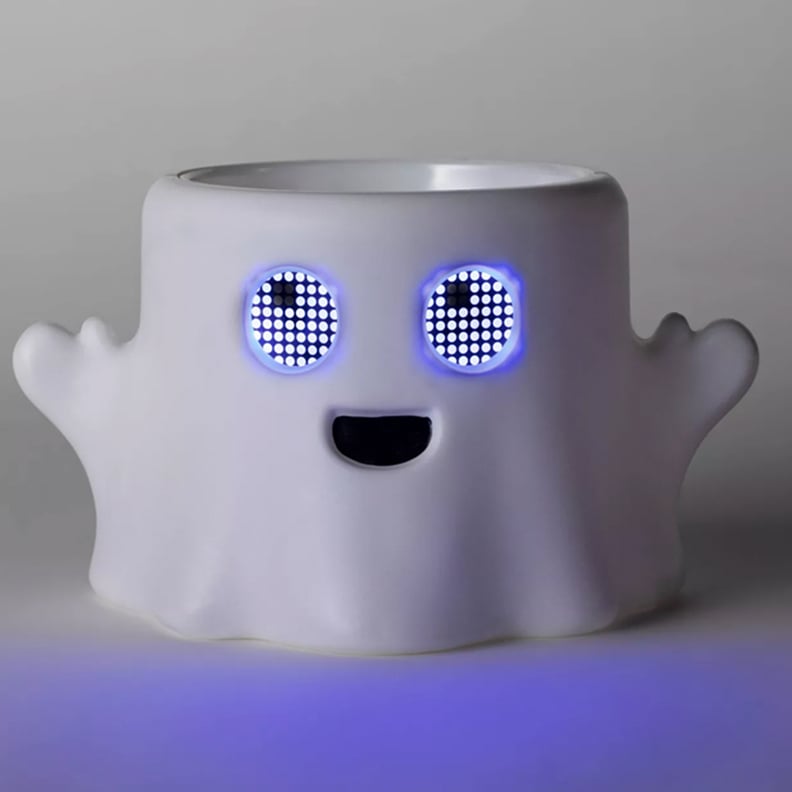 As POPSUGAR editors, we independently select and write about stuff we love and think you'll like too. If you buy a product we have recommended, we may receive affiliate commission, which in turn supports our work.
Trick-or-treaters, beware! If you reach for a handful of candy this Halloween, you might be in for a ghostly scare. As we load up on lollipops, mini chocolate bars, and sour candies that'll turn our tongues green, Target is giving us some truly adorable and truly creepy candy serving options to work with. Straight out of the cutest Scooby-Doo episode imaginable, this new Hyde & Eek! Boutique Animated Ghost Candy Halloween Serving Bowl clearly missed the spooky memo, because we'll gladly let this supernatural friend haunt us all October long.
Once we get past its teeny-tiny arms and sweet smile, this little ghost does hold one chilling surprise: its eyes light up when it detects motion. But that's not going to stop us from filling it with chocolate, cookies, slime, or even chunks of crunchy chocolate bark. Oh, and did we mention that it can talk? We know the "boo!" is supposed to be scary, but the echoing laughter afterward is more of a treat than a trick.
Between this life-size golden skeleton and this chilling crystal ball, we're glad the animated serving jar adds the surprise element of adorableness to almost any Halloween setup. Shop the cute candy dish ahead and check out more of Target's Hyde & Eek! Boutique decor here.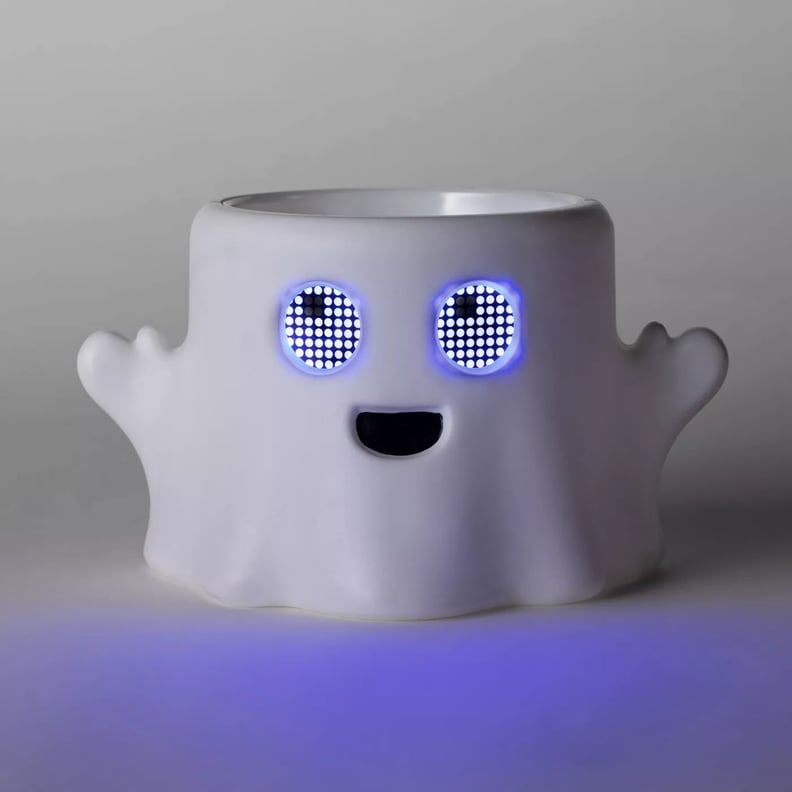 Hyde & EEK! Boutique Animated Ghost Candy Halloween Serving Bowl