This Thought-Provoking Card Game Helps Initiate Conversations About Racism and Privilege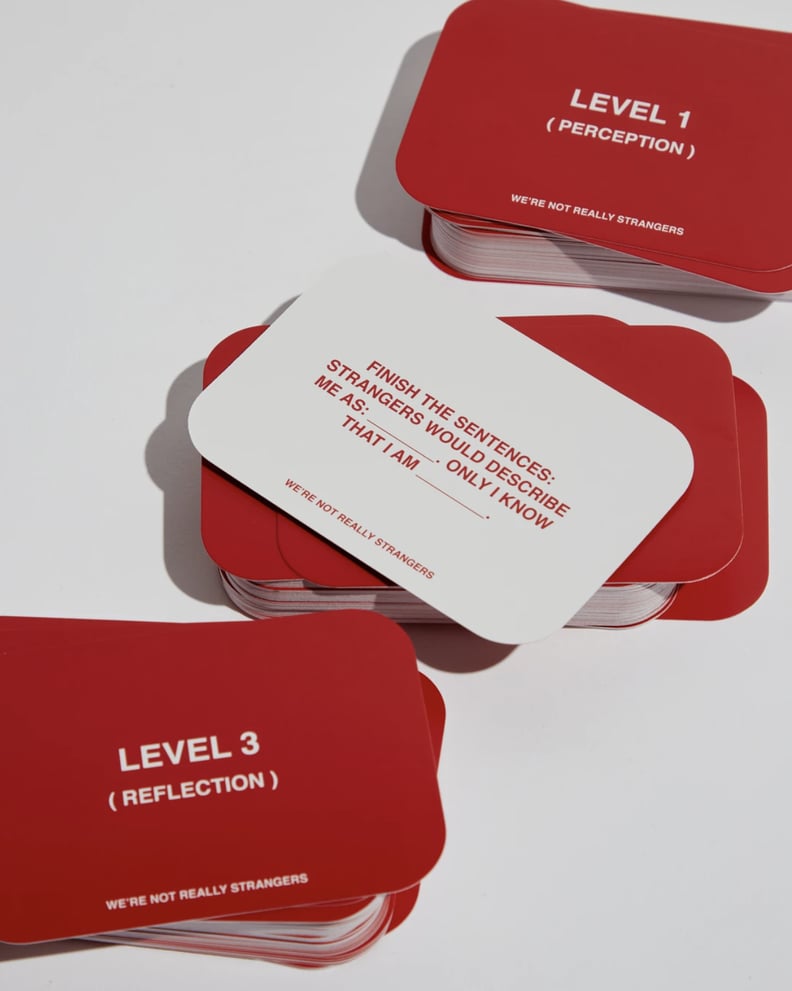 As POPSUGAR editors, we independently select and write about stuff we love and think you'll like too. If you buy a product we have recommended, we may receive affiliate commission, which in turn supports our work.
It can be difficult to start up an open and honest conversation about prejudice and racism, but the card game We're Not Really Strangers is hoping to make this crucial step a little more accessible.
The latest installment of the thought-provoking game allows players to download a PDF of 25 questions and wildcards that initiate meaningful conversations about racism and privilege. "What was your first memory realizing that race existed?" one card asks. "When was the last time you had a shift in perspective regarding the topic of race/racism? How did that shift occur for you?" another card asks. The PDF also includes reflective questions to ask yourself post-game, video resources, and articles for deeper reading.
The card game was created by Koreen Odiney, a 25-year-old model and artist based in LA who saw a need for a conversational toolkit in everyday life. Odiney originally created the game with the intent to spark "meaningful connections" among strangers, according to an interview with Forbes in May, by asking questions such as, "How are you, really?" and "What about me intrigues you?" In the past, WNRS has also released a "Quarantine" expansion pack PDF allow people to interact while social distancing. Now the card game is hoping to address an entirely different subject.
To play, at least two people must read each other thoughtful questions and answer truthfully. The game cards are arranged in three levels: Level 1 (Perception), Level 2 (Connection), and Level 3 (Reflection). Level 1 lays the groundwork by letting players ask each other about their initial thoughts on privilege and race. Level 2 allows players to better understand each other's personal experiences with prejudice and racism. Level 3 gives players the opportunity to reflect on the conversation they've just had and make a roadmap to being actively antiracist in the future.
Keep scrolling to purchase the full We're Not Really Strangers game for yourself, and to see some of the Race and Privilege expansion pack questions ahead.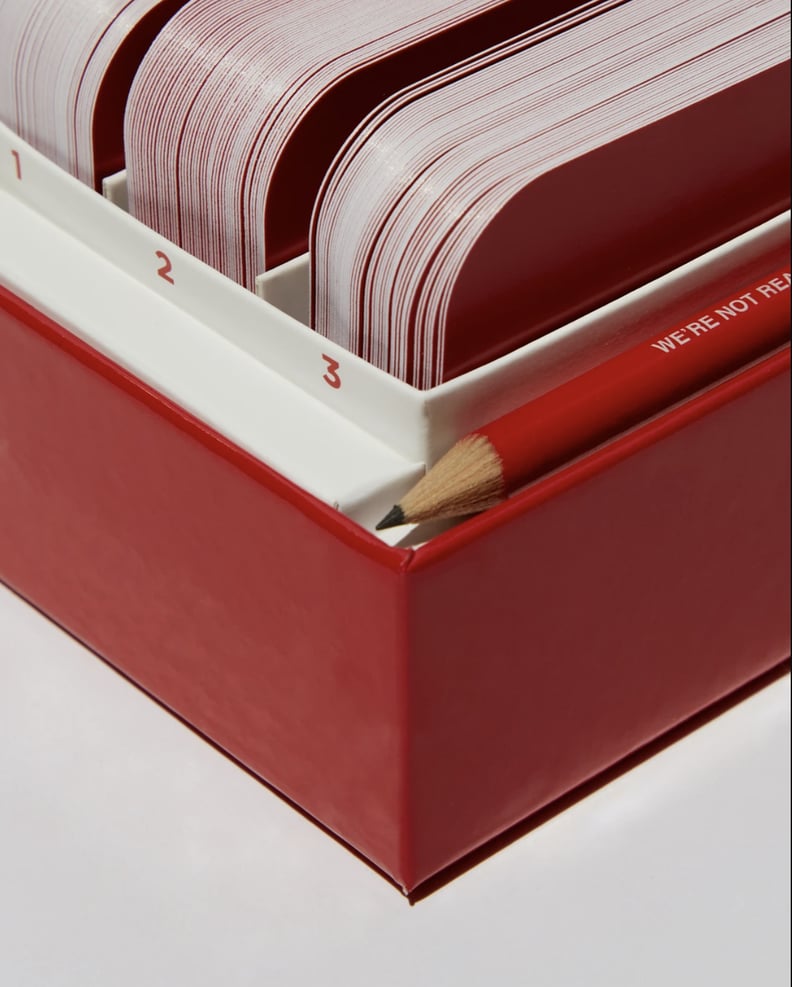 We're Not Really Strangers Original Card Game